More than 6,000 developers from over 70 countries attended this year's Apple Worldwide Developers Conference (WWDC 2018). Participants included developers from Turkish companies like Arçelik and sahibinden.com.
A number of independent entrepreneurs, new and talented software developers and ventures from Turkey have already started to generate export revenue. They also received awards on a global stage and are selling their applications globally.
One of them is Funimate, which operates from Istanbul Technical University's (İTÜ) Arı Teknokent, has sold its mobile video software around the globe. Funimate was also present at the WWDC2018.
In addition, Turkish venture Mobge won the Apple Design Award with Oddmar, the first game to win an award in the event's 21-year-long history.
Among top 50 exporters
In recent years, interesting success stories have started to emerge at Turkey's university techno-parks. Funimate venture AVCR's founder Kemal Uğur said their application reached close to 30 million downloads, making it one of the most successful applications from Turkey as it entered the top 10 list in the U.S.
Uğur added that they are Turkey's third largest app and game developer after Peak Games and Gram Games, which was recently sold for $250 million last week. "We focus on mobile video content of users. Our application makes it easier for them to take output," he said.
Ventures that move the world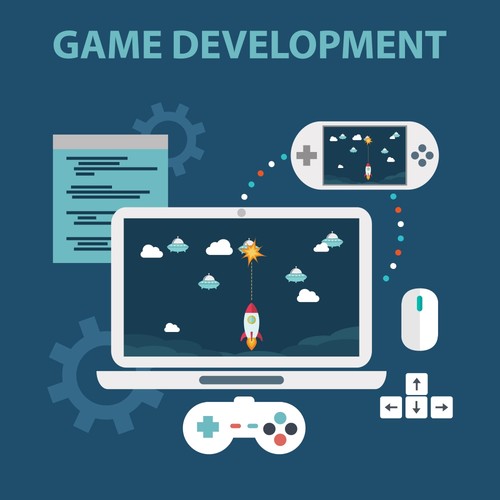 Gamer's Qube, a mobile game developers' acceleration program developed by Netmarble EMEA and StartersHub, are meeting game developers who want to bring their mobile games to the global markets.
The venturing program will be launched in Istanbul, Ankara and İzmir in June. It will invest some $350,000 in teams that are already developing mobile games. The program will be launched jointly by Netmarble EMEA, the world's third-largest gaming company, and StartersHub, which will offer the required investment, strategy and business development support to turn the early stage technology ventures into rapidly growing successful companies. The acceleration program looks to make Turkey a leading country in mobile game development.
The Gamer's Qube program is open to game development teams that have already developed and released mobile games. In order to apply for the program, a team of at least two people is required. After the application period - open until the end of June - only 25 development teams will pass the preselection. Five of them will eventually be selected by Netmarble's professional mentors and will be eligible to participate in the program. Each team participating in the program will be given $70,000, totaling $350,000 in investment support.
Contribution to information exports
Netmarble EMEA CEO Barış Özistek said with Gamer's Qube, which was launched with cooperation between Netmarble EMEA and StartersHub, they plan to make Turkey one of the few centers in mobile game development. "Our goal is to stand by the game developers, improve their studio skills, pass on our global experience to the teams, and raise their chances of success on the global market," Özistek said.
He noted that with this program, they aim to avoid brain drain, invest in game projects and even reverse Turkey's brain drain. Özistek said the program is open not just to Turkish companies but too talented game developers from anywhere in the world. He added that Gamer's Qube will give the winning teams a chance to release their successful game projects with Netmarble EMEA on a global scale. "I believe that these successful games released by Gamer's Qube will also make a big contribution to reaching our country's 2023 IT export target of $1 billion," he noted.
17,000 companies step into digital payment system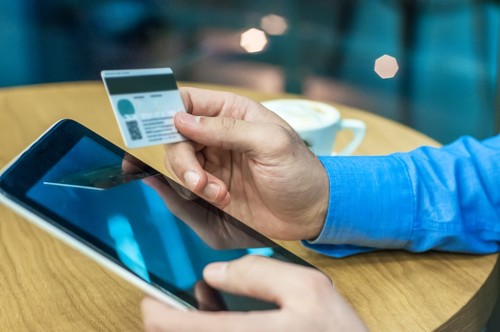 Turkish financial services giant iyzico has announced its expansion in Eastern Europe with Amsterdam.
Specialized in digital finance technologies, iyzico announced its expansion to 12 Eastern European countries in Europe's largest fintech event Money 20/20.
In the statement, iyzico said, it was stressed that the company, which has digitalized SMEs in Turkey, will take its experience to Eastern Europe, becoming the payment champion in the region.
It was announced in the conference that iyzico, which was established in Istanbul in 2013 by Barbaros Özbuğutu and Tahsin Isın, will expand its activities to 12 Eastern European countries including Bulgaria, Czech Republic, Estonia, Croatia, Lithuania, Latvia, Romania, Poland, Slovenia, Slovakia, Greece and Hungary.
Accessible by everyone
In the event, it was noted that iyzico, which has helped more than 17,000 members digitize and get the facility of payment since its opened, plans to move in the Eastern European market with a structure similar to that in Turkey. Even though Eastern Europe is the fourth largest digital market in the world in terms of internet use and financial scope, it was underlined that there is not a solution partner offering the practical and digital payment system to SMEs in the Eastern European market at present. It was also emphasized that e-commerce has grown by 10 to 21 percent annually in countries like Bulgaria, the Czech Republic, Estonia, Lithuania, Poland, Romania and Slovakia.
iyzico CEO Barbaros Özbuğutu underlined that payment habits are linked to cultural and local traditions.
"With reference to our experiences in Turkey, we think we can provide the best quality service in Eastern Europe," Özbuğutu said, suggesting that with a fairly young population with innovative solutions and new business ideas, Eastern Europe has a structure very similar to Turkey.
Startup support for talented youth
Türk Telekom's Young Talent Program "Türk Telekom START" continues to shed light on the career paths of young talents. The application process for the Türk Telekom START Program started on June 5 and will continue until July 3, 2018. The program offers young people an opportunity to experience the telecommunication sector with a 360-degree view.
New university graduates and young people with at least one year of experience in business successfully completing the assessment phases and interviews, will begin their new jobs to work full-time in the Headquarters units.
Call for applications in Türk Telekom's Young Talent Program "Türk Telekom START" will start on June 5. Applications for the program, offering the opportunity to experience the telecommunications sector in 360 degrees in the mobile, internet, land phone and TV segments, will continue until July 3, 2018.
Candidates who successfully complete the assessment stages and interviews will start their new jobs to work full time in the information technology, product and service development, project management, sales, marketing, human resources, strategy, business development and finance departments.
They will be involved in a comprehensive 18-month development program that includes opportunities such as mentoring, online coaching, participation in innovation projects and rotation as well as their current responsibilities in new jobs.