Mobile phones that change the world continue to be the gatekeepers for export ventures. Award-winning and accomplished applications transform smartphones into useful solutions for millions of users in dozens of countries in different fields such as education, entertainment, healthcare and so on. There are two major platforms for applications that convert smartphones into useful tools like the Swiss pocket knife. Apple iOS and Google Android Play Store allow hundreds of entrepreneurs from around the country to sell software to global app stores.
MMobGe venture, the creator of Oddmar, the first Apple Design Award (ADA) winning application from Turkey, was established by Özgür Taşkın and Ferhat Aydoğan. In fact, the main difference in the story of the seemingly ordinary venture is always the effort to find the best and most diverse story. The team that met in the preparatory class at Bilkent University was previously running school projects and independent projects.
AR project for Anıtkabir
Ferhat took a role in programming and technical properties, while Özgür was responsible for the free user experience and design. Now they are making joint decisions for management. After graduation, they developed many projects such as Online Market mobile applications, Meal Box mobile applications, and augmented reality (AR) for Anıtkabir and later decided to set up MobGe thinking it was the right time to develop a game. When evaluating state support, they applied to Techno-venture and Small and Medium Industry Development Organization (KOSGEB) Research and Development and Innovation support and launched the Oddmar project together with these supports. For the artistic part of the game, they hired twin brothers Volkan and Okan Yenen. Four people developed the project.
5 million downloads
Gamebra.in, the creator of Hocus, Pokus and Voi, was founded by Kübra and Yunus Ayyıldız at Middle Eastern Technical University (ODTÜ) Technopolis. The team has been developing mobile games since 2014. They try to develop a game that they themselves enjoy playing until the very end. Since 2015, they have had close relationships with the App Store. If they get positive responses from Apple and other people they test, they start the project. Of course, the tests are not limited to this, but they continue in certain design processes. It is like constantly cooking and tasting the game. The biggest step for GameBra.in was with Hocus, which reached over 5 million downloads on iOS alone. Its selection as the App of the Week in the App Store was a significant contributor to this figure, while the figures also increased after Starbucks released free versions of the game. Despite three years since its release, it keeps its creativity constant due to the features of the players' designing their own episodes and sharing them among themselves.
The award that changed lives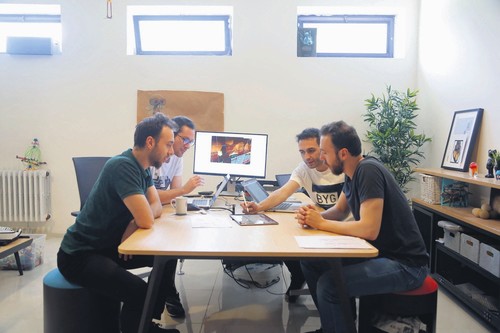 Özgür Taşkın and his team became the very first Turkish application developers to win the Apple Design Award (ADA).
Özgür Taşkın, one of the founding partners who developed Oddmar, talked about their success story, recalling that since he bought his first iPhone in college (the iPhone 3G) he has been dreaming of developing games for the iPhone.
"We always had small trials, but in order to make a full game, it was necessary to provide content from outside like graphics, sound, and story. In fact, we could have developed small games, but we wanted the game we developed to be above the market average," he said.
"Since then I have been opening the App Store, regularly playing the newly-released games and following companies that develop new games and the comments below. As time went on, the average game quality in the App Store has increased. Getting the Apple Design Award was not a goal we could set in those days, but it was our greatest dream to be the App of the Week back then."Stressing that their game made them globally recognized, enabling them to receive dozens of interviews and speaker requests from domestic and foreign media, as well as investor and distributor offers, Taşkın said when they won the Apple Design Award, Oddmar was included as the main banner globally in the App Store for a week, which affected the sales of the game in a positive way.
"The fact that the game was the Editor's Choice in the App Store, and that the explanation above included the Apple Design Award created a huge anticipation for the players to download the game, but the satisfaction of everybody who downloads Oddmar pleases us each passing day. Oddmar currently has 4.9/5 rating by players on the App Store," Taşkın added.
Inspired in China
Yunus Ayyıldız said that following the success of Hocus, they released VOI again with a black-and-white design, which made it to the finals at Indie Prize 2017 in Cologne in the best mobile game category.
Commenting on their success and experiences in the Far East, Akyıldız said it became popular in China with its use in a contest schedule in the country, adding that thanks to the success of rop-hocus-VOI, it became popular to develop minimal puzzles among application developers in both Ankara and Istanbul. "We are delighted to inspire the emergence of good works.
Kubrain, a game developed in a game development camp in Sweden made it to the finals in the best mobile game category in Kiev at Indie Prize 2017," Akyıldız continued. "Not all games are developed in a short time. We wanted to develop a little experimental game after Kubrain and developed Jodeo, a game which lasted about three years in process as a 2-D physics experiment in 3-D world. The game made it to the top 10 Indie games among 600 games in Google Play 2018 London. After that, we continue to work in different areas. The reduced interest in paid games in the mobile market has brought us closer to the f2p and hyper casual arena for mobile. We have been experimenting in these areas for about 9 months."
$26b market in mobile apps
In the second quarter of 2018, the mobile app market approached $26 billion. The Apple App Store and Google Play mobile app market, which stood at $22.6 billion in the second quarter of last year, grew by 14.6 percent to $25.9 billion. The mobile application software market, which took its first step in June 2007 when Apple presented its first iPhone to the market, was launched with the App Store in 2008.
Steve Jobs, who initially opposed the idea of a play store to make phone a healthy platform, was convinced by his team, paving the way for an ecosystem worth billions of dollars. Today, billions of applications have become a fundamental part of everyday life for many people and indispensable tools for business. Days do not pass by without banking, healthcare, photography, travel, games or shopping apps. Google chose to be an open platform to grow the Play Store app platform faster than Apple in the Android operating system. The open platform enabled the company to reach higher number of applications in more devices. The real success of the Apple platform is that paid app usage habits are higher in the iOS operating system.The App Store has fueled a cultural, social and economic phenomenon that has changed the way people work, play, meet, travel, and so on. Over the last decade, the App Store has created a safe place for users of all ages to acquire best apps and created a vibrant application economy for developers across the globe. Today, app buffs from 155 countries visit the App Store more often, spend more time on the App Store and download and use more apps than ever. Since the availability of App Store in July 2008, iOS developers have earned more than $86 billion.

Entrepreneurial institutions come together

Interest of large enterprises is increasing in the entrepreneurial ecosystem. The Platform for Entrepreneurial Institutions of Turkey, which was realized under the coordination of Core Strategy, is aimed to be an umbrella institution that will operate in the entrepreneurial ecosystem.
The platform is intended to serve as a dynamo in increasing international competitiveness of the institutions in Turkey, with access to foreign resources, case studies, events and network of relationships.
The platform's advisory board includes İş Bank CEO Adnan Bali, the Borusan Group CEO Agah Ugur, GE Turkey's CEO Canan Özsoy and Interbank Card Center (BKM) CEO Soner Canko.
The Platform for Entrepreneurial Institutions realized under the coordination of Core Strategy is expected to bring top executives of institutions together and develop entrepreneurial competencies of these entities.
The platform, which is open to institutions from all sectors, will publish case studies, reports and blog articles from entrepreneurial institutions in Turkey throughout the year. Meanwhile, through general manager round tables, innovation managers meetings and seminars, the platform will help to transfer the knowledge of the world to Turkey, as well as share experiences in our country and thus determine the innovation road map of its members. In the recent period, interest in entrepreneurship has increased considerably in Turkey. Türk Telekom started to take new steps apart from the acceleration program with its venture capital company. Organizations from different sectors such as finance, healthcare and automotive have also begun to focus on entrepreneurial acceleration programs.
Investment of the week

The ventures that pioneer new emerging information technology habits are valued as they solve the needs of traditional institutions more efficiently and faster. The best example of this is the OpsGenie platform introduced during the Amazon event in November and included on the Sabah Venture pages.
OpsGenie has recently partnered with the Atlassian with an investment of $295 million. OpsGenie founder and CEO Berkay Mollamustafaoğlu and Atlassian Co-CEO Scott Farquhar Atlassian will continue to work together to solve the information technology problems of the institutions they have agreed upon. It is not easy for developers to come across platforms that develop independent solutions when doing business on different platforms. OpsGenie creates the actual change by staying with the institutions that use it, not the giant platform.

4K video, color in one camera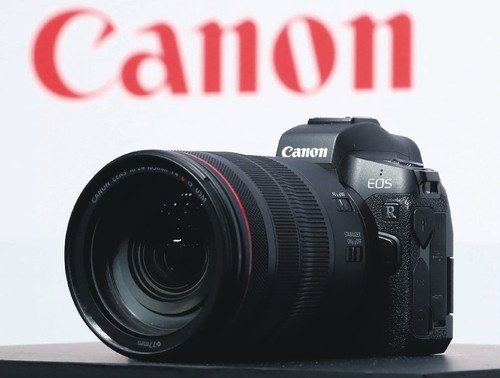 Since our lives are all about sharing videos and photos on platforms like YouTube, Instagram, and Facebook, digital cameras have begun to undergo rapid changes. The Canon EOS R series cameras were first introduced for the new era of professional video and photo enthusiasts, designed from scratch with increased digital abilities.
Moreover, Canon, as a traditional Japanese company, was prepared in great secrecy. The Canon EOS R series consists of four different lenses. Old lenses can easily be used with an adapter. 50mm EOS R body sits as ergonomically as the professional SLR devices and as small as automatic machines.
4K video and personalization
The EOS R features a full manual volume setting, a mobile and touchscreen LCD screen and manual focus pointing, as well as an eye-catching 4K video footage for movies. Filmmakers can make a 10-bit output over HDMI with Canon Log, allowing them to capture movies in neutral contrast with up to 12 stops at ISO 400 dynamic range, which enables them to show the slightest color nuances in color tone transitions in post-production, as well as all the details in dark and light areas. EOS R is customizing almost every control on its body, offering a whole new level of personalization and use to EOS users. EOS ergonomics and reassuring user familiarity (including a robust magnesium alloy body that protects against bad weather conditions) are familiar to users, but it was redesigned to allow them to feel more relaxed and enjoy the intuitive interface for longer shots. As a first in Canon's EOS camera series, the EOS R uses a customizable multi-function bar. The stores are getting pre-orders for Canon EOS R, which is expected to go on the market in November.