Amazon Web Services (AWS), which maintains internet and digital transformation works for Amazon, has launched the annual re:Invent event for 2018. Some 53,000 software developers are attending this year's event, which has been marked by Machine-learning skills. Among the 20 new products presented this year, most of them support machine learning.
Replying to questions on the ethical concerns about artificial intelligence (AI) and machine learning, AWS CEO Andy Jassy said that each country has their own regulation institutions and they are a transparent body respecting ethical values.
SETTING A MODEL FIRST
Machine learning has two separate stages: Training and inference. Training work is conducted with a machine-learning algorithm on a data set to define meaningful models. This generally requires a great amount of storage and computation power. Inference predicts the results for data samples that the model has never encountered by using the model. Of course, if you are dealing with the hardware architecture of your projected medium, especially with the devices of limited sources, this will have a major effect on the calculations. Machine learning is compatible with most of the products presented in the event. In many products, machine-learning skills such as security, reading of forms, structured prediction and anomaly detection are used. In Turkey, Türk Telekom and AWS cooperate in offering services to SMEs and entrepreneurs.
OPEN TO BLOCKCHAIN
The new products launched by AWS also accelerate the blockchain transformation works. Amazon Managed Blockchain enables the formation and management of a scalable blockchain network with only a few clicks. The product does away with the extra burden required to form the network and scales automatically to meet the demands of thousands of applications engaging in millions of operations. It also manages your certificates and enables you to monitor operational measurements such as the use of memory, storage sources and data processing while enabling you to easily invite new members to join the network.
Security services have become a matter of critical importance for every institution. The Security Center of AWS gives one the opportunity of viewing and managing security warnings centrally and automatizing compatibility checks within the AWS accounts.
TABLES, TEXTS DON'T GET MIXED
The optical character recognition (OCR) service helps you to extract text and other data from almost every kind of document. Supported by machine learning, it abolishes manually formed boxes and reduces the costs of document processing. It also manages to read plain text and tables separately.
DEEP LEARNING RACE
The robot, Amazon DeepRacer, aims to become a platform for machine learning projects of automobile software developers. AWS DeepRacer, which is a race car aiming to help software developers with their machine-learning skills, will be sold with at prices beginning from $399, whereas the preorders start from $249.
A platform that will enable the employment of reinforcement learning (RL) to the full extent for the race car toy developers has been presented. AWS DeepRacer also includes a structured cloud space that can be used to develop reinforced deep learning models. Cloud space can be used especially in simulations.
It also enables instant testing with tools developed by others, which means that you try it first in the simulation, then in the actual tool. Aspiring to benefit from the competitive and fun-loving nature of software developers, AWS will have a significant accumulation for advanced AI and machine-learning technique through the game. The new race car also allows the developers to experiment with RL by learning through the independent drive.
INTEL ATOM PROCESSOR
The self-driving car toy has an internal Intel Atom processor, a 4-megapixel camera with 1080p resolution, quick (802.11ac) Wi-Fi, multiple USB ports and a battery that lasts for around two hours. It consists of an Atom processor running Ubuntu 16.04 LTS, ROS (Robot Operating System) and Intel OpenVino computer vision toolkit.
Re:Invent attendees can attend a workshop that teaches the basics of the RL and instructs on how to form, train and set an independent drive model for AWS DeepRacer.
One will create, train, and refine their model on an online simulator and then load it into a genuine AWS DeepRacer for a spin around one of the test tracks. The goal is to get the AWS DeepRacer around the track as quickly and accurately as possible. There will be a competition every hour with the chance to win AWS DeepRacers and AWS credits.
Simultaneous interpreting to go mobile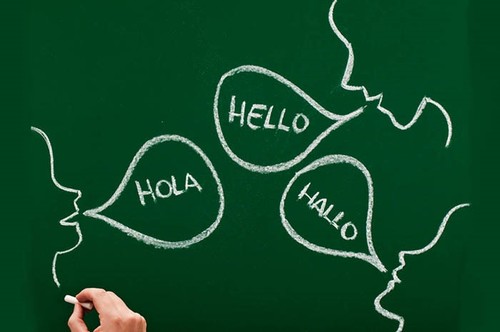 Parrotize, which is supported by GarantiPartners and meets the needs of simultaneous interpreting in conferences or meetings with a mobile application, marks a first in Turkey.
Companies and events that need interpreting support can easily access interpreting services thanks to the Parrotize app.
Parrotize eases access simultaneous interpreting services demanded by conferences or meetings through a mobile application. So, the physical challenges such as distributing headphones disappear. Thanks to the application, interpreters are not required to be present in the conference hall while the listeners have a more hygienic and comfortable participation experience by using their own headphones. So, the extra costs such as technical equipment, logistics and accommodation are also removed. With Parrotize, the interpreting process becomes quicker and more practical by using less manpower.
Event organizers can broadcast the program stream instantly both to the interpreter and the listeners by only using a mobile phone. In so doing, the interpreter can engage in simultaneous interpreting by listening to the broadcast in the app without needing a cabin in the conference hall.
Parrotize provides broadcasting support in as many languages as desired along with the source language for the firms and speakers who want to address a larger audience or reach a global scale.
For instance, when an interpreting service in 50 different languages is requested for the same organization, Parrotize can perform instant broadcasting in 50 different languages.
$3.29M investment goes to various startups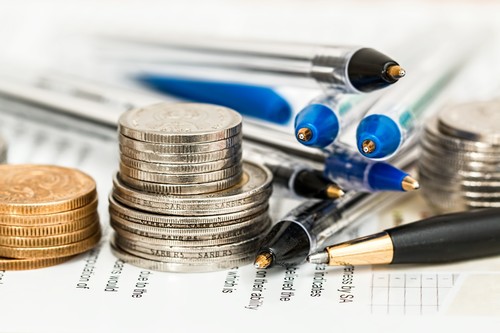 The final competition of the Big Bang Start-up Challenge recently brought 15 angel investment networks together with some of Turkey's best enterprises.
Twenty startups, including a health initiative to soothe migraines and a robot planting seedlings with smart farming, made it to the finals.
At the Big Bang Start-up Challenge, a world leading event that provides some of the biggest investments to startups, the finalists shared an award worth TL 17 million ($3.29 million).
They took the stage at the final held at Uniq Istanbul on Nov. 29. They were also awarded one year at an incubation center, which will help entrepreneurs practice and realize their ideas.
At this year's event, various startups were launched including an internet of things (IoT) project, smart finance software, a tool that perceives and notifies traffic accidents and digital transformation in the farming sector.
DIGITAL TRANSFORMATION
Founded within İTÜ ARI Teknokent, İTÜ Çekirdek is Europe's second and the world's third-best incubation center. It organizes the annual Big Bang Start-up Challenge to give opportunities to new startups. The event enjoyed great interest from entrepreneurs this year. At Big Bang, the focal point of the entrepreneurship ecosystem, many successful entrepreneurs have had a chance to meet investors and companies.
SUPPORTING STARTUPS
Last year, Big Bang provided investment worth more than TL 17 million to entrepreneurs. This year, it is aimed to provide similar amounts thanks to the new stakeholders of İTÜ Çekirdek and the growing entrepreneurship ecosystem.
Among the entrepreneurs developing ideas at the early stage incubation center, those who are closer to the market were chosen to take the stage at the Big Bang, while the potential entrepreneurs and investors attending the event had a chance to learn about innovative ideas and business models and get to know about the new, emerging and rising startups.
ADD TO RETIREMENT PENSION
It is of great importance to save smartly until the retirement period. AkıllıBES helps users to earn more by allowing fund distribution to be used correctly, which is permitted six times a year within the private pension system. Presenting personalized suggestions by considering the changes in users' lives such as marital status, having children, buying estate and changing jobs, AkıllıBES aspires to become a platform for new generation pensioners.
SMART MAGNET GIVES ORDERS
The "internet of things" (IoT) solution that allows you to order groceries just by touching the magnets on your fridge is now set to work. With this solution, you can give your order without needing to download a mobile application or making a telephone call. Smart services are behind this project.
DRIVER-FRIENDLY MOBILE APP
It is not easy to find a decent mobile application that will spot cheap fuel, clean restaurants or bathrooms on long car trips. BenzinLitre introduces solutions to various needs of car owners such as stopover suggestions, route mapping and insurance offers. By listing all the gas stations, prices, exact locations and facilities, it helps the user save money and make smarter decisions.
SEEDS GROWN IN ONLY 10 DAYS
Hectech Green, a smart farming machine that grows plant seeds within 10 days with 98 percent water saving and without using any agricultural pesticide or chemical fertilizers, protects farmers from natural disasters. It engages in the production of an agricultural machine that will start a new era in growing vegetables. Thanks to this, producers will grow natural plants without being affected by disasters and consumers will cultivate their own food in their kitchens.
A SOLUTION TO MIGRAINE
Vagustim, a personal medical device used in migraine treatment, offers solution to migraine headaches by stimulating the vagus nerve, a major element of neural system. Stimulating the vagus nerve located in the ear with low voltage electric current, Vagustim ends stress-related migraine by removing the negative effects created by stress factors.