The new collaboration project of the world's biggest cruise company, Royal Caribbean, and Turkish Airlines (THY) has enabled people to spend their holidays in the Caribbean for the same cost of a holiday in Turkey's tourism destination of Bodrum. THY, which initiated direct flights from Istanbul to Miami this year, offers its customers low-priced cruises to the Bahamas and other Caribbean destinations. Royal Caribbean offers tours for 1,490 euros including the flight from Istanbul to Miami, a one night stay in Miami and a four-night, five-day voyage on the cruise ship Majesty of the Seas. Moreover, the company provides western and eastern Caribbean tours for 1,990 euros for seven-night, eight-day voyages on the world's biggest cruise ships, Allure and Oasis of the Seas.
Marketing and communications director of Royal Caribbean's Turkey office, Cihangir Canıyılmaz, said: "Our customers will be able to see the most beautiful islands of the world along with Miami at the cost of a vacation in Turkey. With our new campaign, a second person will travel with a 50 percent discount in the same cabin on the ship. Hence, our prices for these cruises start from 1,490 euros and 1,990 euros."
Canıyılmaz said they want to introduce low-priced and high-quality cruise tourism to the U.S. with THY's Miami flights. "This new collaboration will cause a 20 percent increase in the western Caribbean market. We want to continue our partnership with THY. The high-quality travel that Royal Caribbean offers on the sea is exactly the same as the services THY offers its customer in the air. The services these two companies provide for their customers complement each other."
Canıyılmaz added that Royal Caribbean will give the green light to a new project in the upcoming year. The company plans to initiate a new Mediterranean tour departing from Istanbul called Celebrity Tours in June and July 2016 for 999 euros. The tour, which will run for a week, will end in Rome. Our aim is to host about 2,000 Turkish citizens with our new tour."
He said that Turkey is a very fitting country for cruise tourism. According to the information he provided, approximately 95,000 people in Turkey take cruises each year, and 9,000 of them prefer Royal Caribbean for their vacations. Royal Caribbean, which docks in Istanbul, Kuşadası, Fethiye, Dikili, Sinop and Trabzon, aims to reach 12,000 tourists from Turkey in 2016. "We plan to make provide tours for 20,000 tourists annually in the future," Canıyılmaz said.
Royal Caribbean's new ship, Harmony of the Seas, will be launched in France's St. Nazaire harbor in May 2016. The ship will be biggest cruise ship in the world and features 18 decks and 24 elevators and will have a capacity for 6,410 passengers. The cruise ship will feature 2,747 cabins and will have a crew of 2,300 people. Canıyılmaz said the cruise ship will travel to Barcelona, Palma de Mallorca, Marseilles, the Capri, Florence and Rome, and tickets will be 1,350 euros each.
THY Miami Chief Şefi Salih Ahzem Topal said the cruise campaign has supported the new flights to Miami. He said THY has already reached an 80 percent occupancy rate, which is high for a new flight, and 20 percent of these passengers are cruise travelers. Topal added that they aim to grow with cruise tourism.
The world's cruise ships serve 21.7 million people per year on 410 ships. Royal Caribbean holds 32 percent of the total market share with 40 ships.
THY aims to grow 20 percent in 2016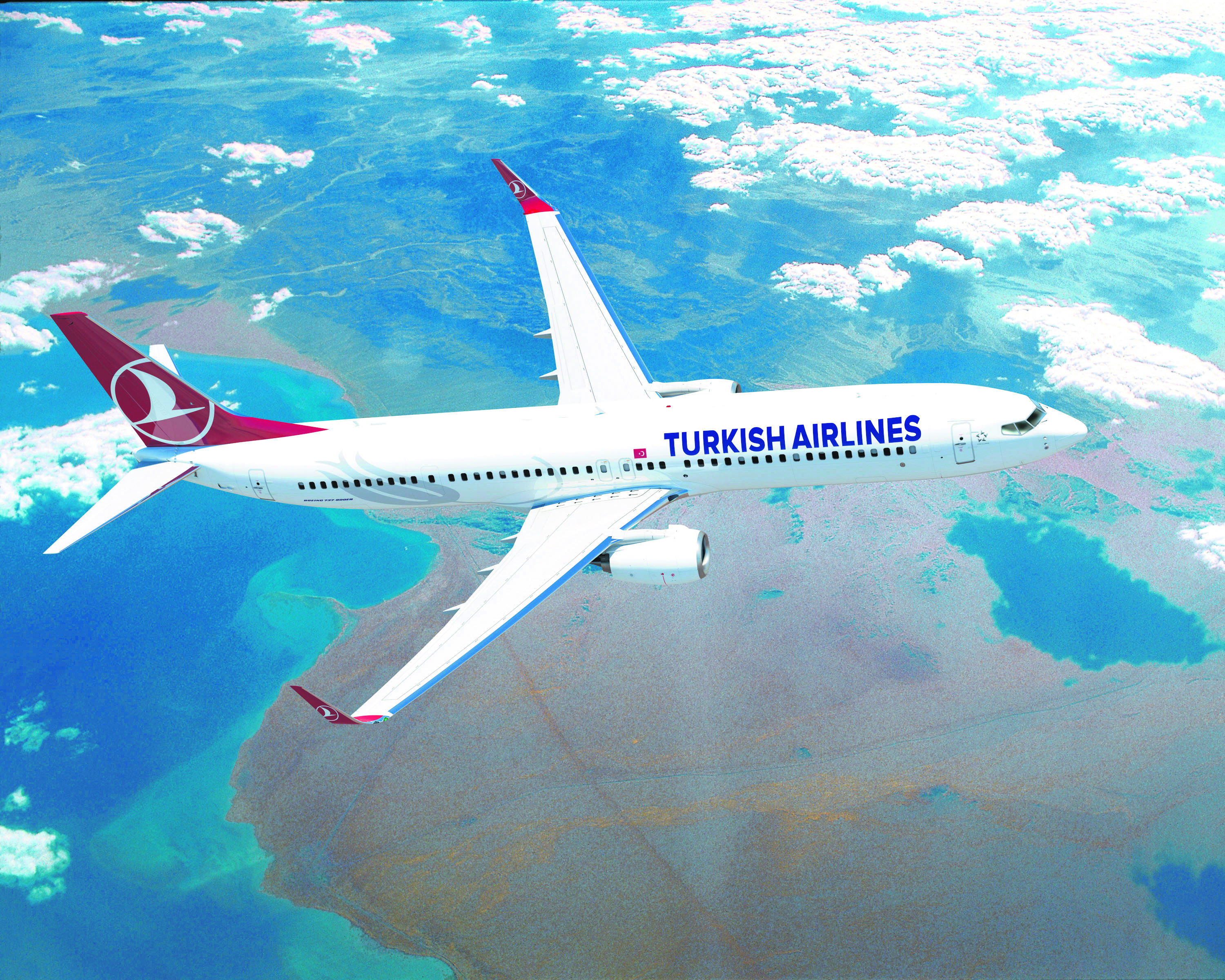 Turkey's flag carrier Turkish Airlines (THY), which is one of the fastest-growing air carriers in the global aviation sector, announced a 20 percent growth target for 2016. The company is set to expand its fleet by adding some 35 new planes and offer flights to a number of new destinations across the world.
According to Turkish daily Dünya, Ahmet Olmuştur, THY's deputy general manager in charge of marketing and sales, said the company aims to maintain the growth momentum that it has achieved over the past 12 years.
Underlining that THY will be one of the world's fastest-growing air carriers next year as well, Olmuştur said 2015 was a year when the company performed at the desired level. The number of THY's passengers increased to 52 million in the first 10 months of 2015 from 46 million in the same period last year. "We aim to increase our supply of seats and kilometers we cover by 20 percent in 2016. We cited these objectives in the budget planning," Olmuştur said.
THY's new routes will include destinations in a number of countries across the world, including the Americas, South Africa, Madagascar and Vietnam. The air carrier also aims to add some 35 planes, which have already been ordered, to its existing fleet, which consists of 300 planes. Olmuştur said the company does not plan to order new planes in 2016, however, it is pondering on the purchase of some new aircrafts for 2017 and 2018. Touching on the implications of falling oil prices on the company, Olmuştur said air carriers make up the costliest spending on fuel oil. Stressing that it is a great advantage for companies that the price per barrel of Brent crude oil fell from $100 to $44, Olmuştur said low costs urge other companies to offer many flights. "We are happy with this competition which consequently makes our passengers win," he added.