The frequent visitors of Dulles International Airport in Washington now have a chance to enjoy Turkish hospitality at the brand new Turkish Airlines Lounge. The Washington Bureau Manager Erkan Erdoğan hosted more than 100 guests for the opening ceremony on Friday, with Turkish Ambassador Serdar Kılıç, senior Turkish Airlines officials, members of the Turkish-American community and journalists among the attendees.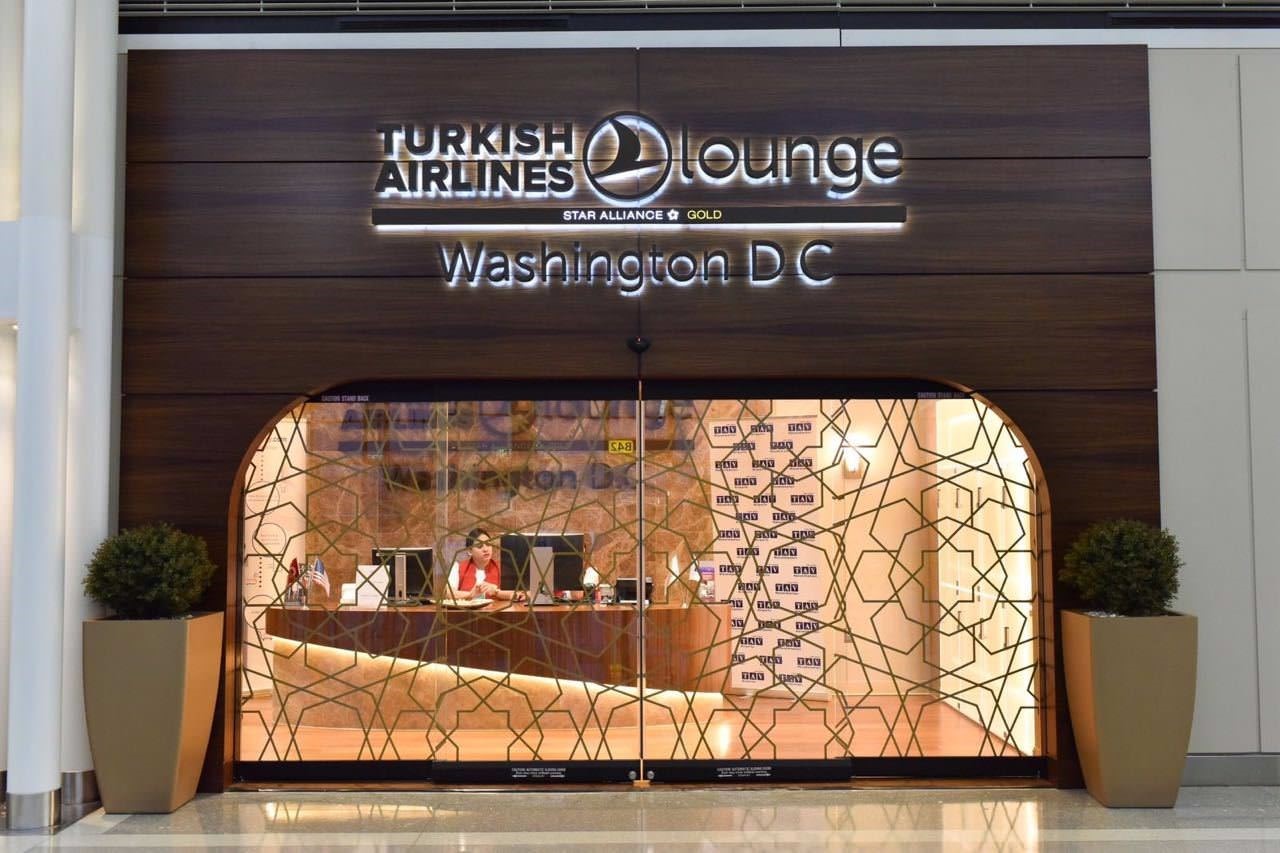 Erdoğan said that the lounge was first of its kind in the United States and more were to be built in other major hubs such as New York.
The 5,000 square foot lounge features a food and beverage buffet, which includes Turkish specialties such as Ayran, Turkish coffee, Turkish tea and other traditional flavors. There is a small business corner with six computers, and in the back a very cosy bar welcomes the visitors. A unisex shower room is also among the amenities –which may anger some pundits in New York – along with prayer and relaxation rooms.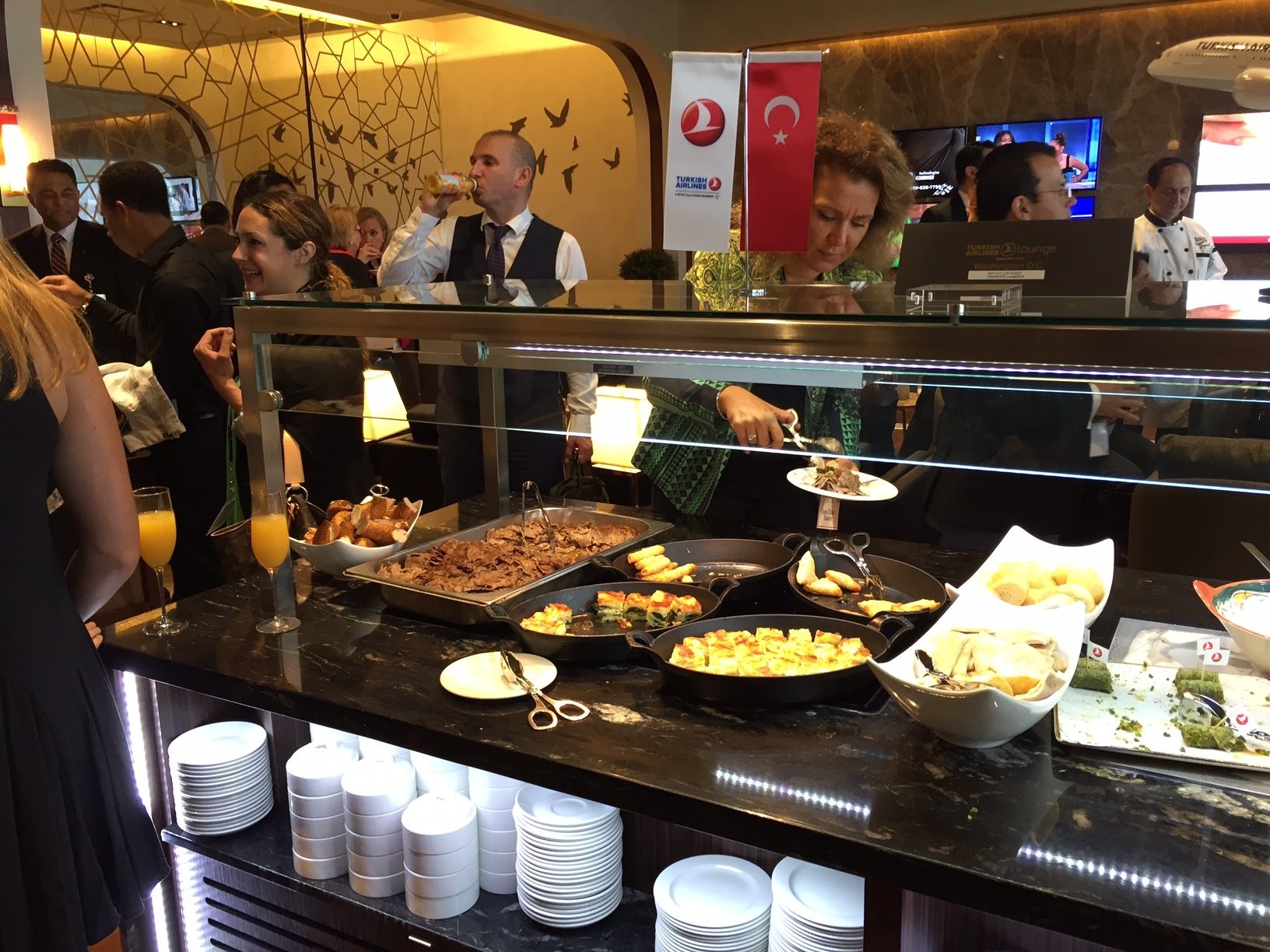 Copies of the latest issue of Daily Sabah will also be ready for travelers in the lounge area along with other magazines and daily newspapers.
"We are pleased to bring to the United States a world-renowned lounge experience that Turkish Airlines pioneered at Istanbul's Atatürk International Airport" said Ilker Aycı, the chairman of Turkish Airlines.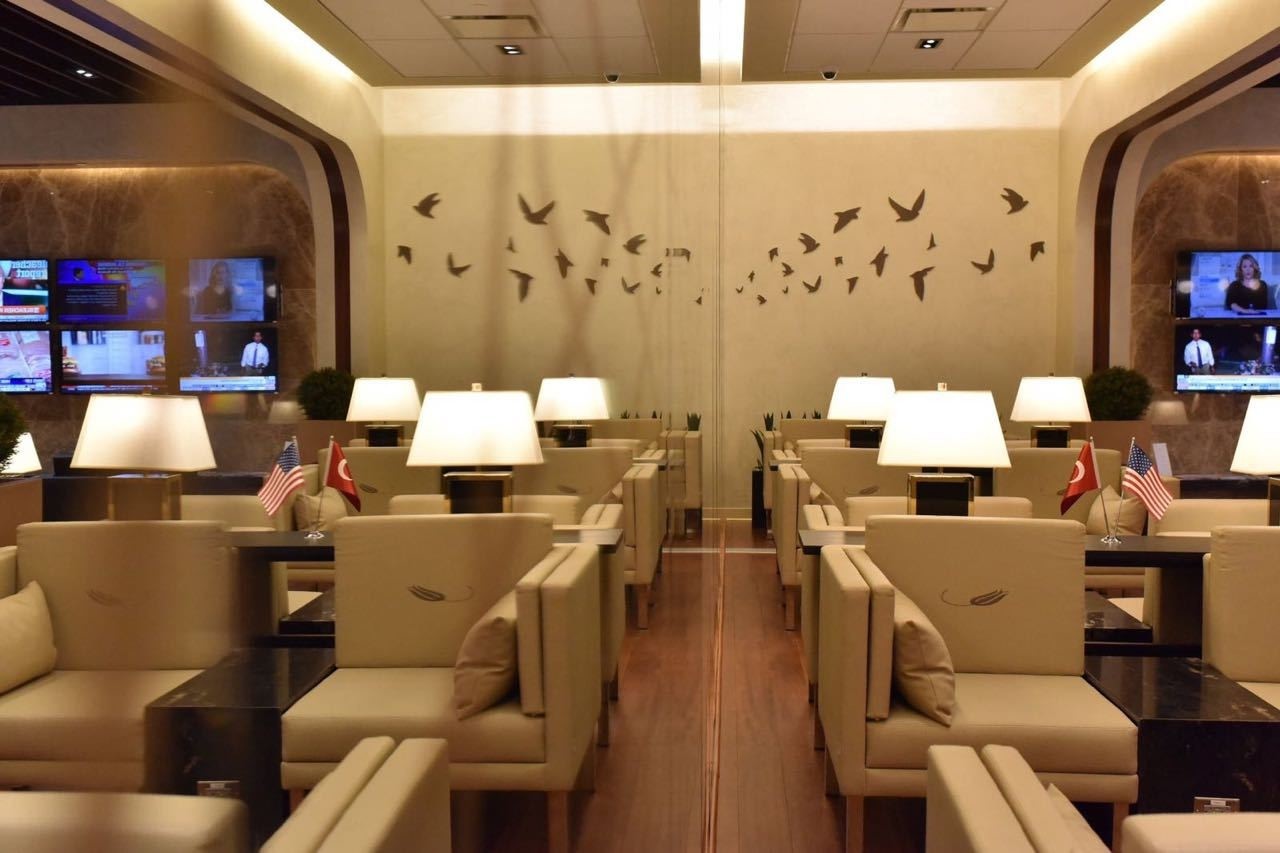 "Travelers who visit the Turkish Airlines lounge at Dulles International Airport will be treated to some of the finest services and accommodations."
Since November 2010, Turkish Airlines has connected business and leisure travelers in the Washington, D.C. area to the world with nonstop service through its Istanbul hub.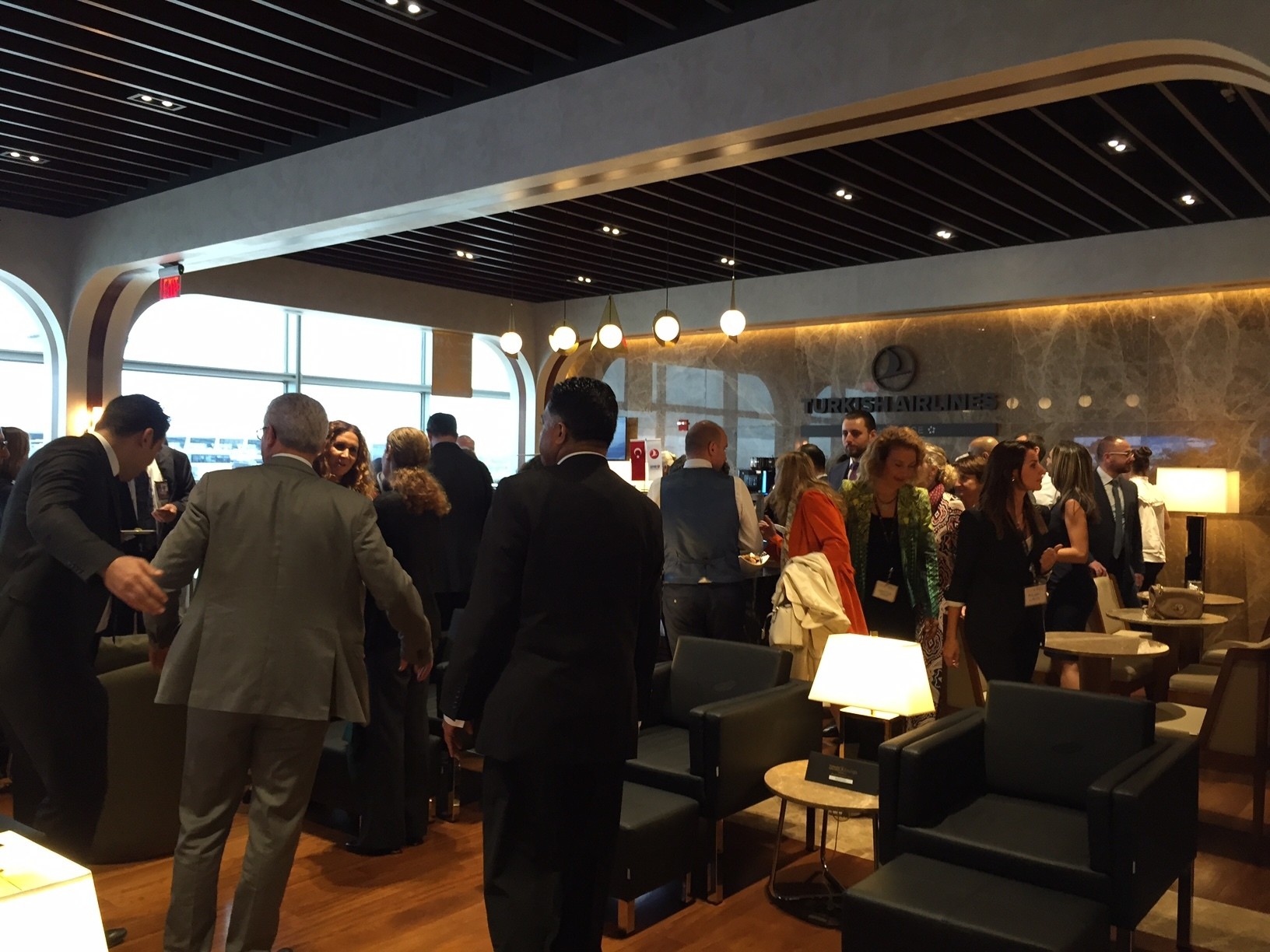 Turkish Airlines currently offers 10 flights per week from Washington, D.C. to Istanbul, and serves eight other gateway cities in the U.S., including New York, Boston, Chicago, Houston, Atlanta, Miami, San Francisco and Los Angeles.
Star Alliance passengers who are members of frequent traveler programs, such as Air Canada, Air China, ANA, Lufthansa, the United Airlines and others, will be free to use this new stylish lounge. The facility has more than 125 seats and is now fully operational.