As the nine-day-long vacation to celebrate Qurban Bayram (Feast of Sacrifice), also known as Eid al-Adha, has arrived, many Turks are heading to their hometowns to visit relatives (a bayram tradition) or to the southern provinces or abroad to enjoy the holiday.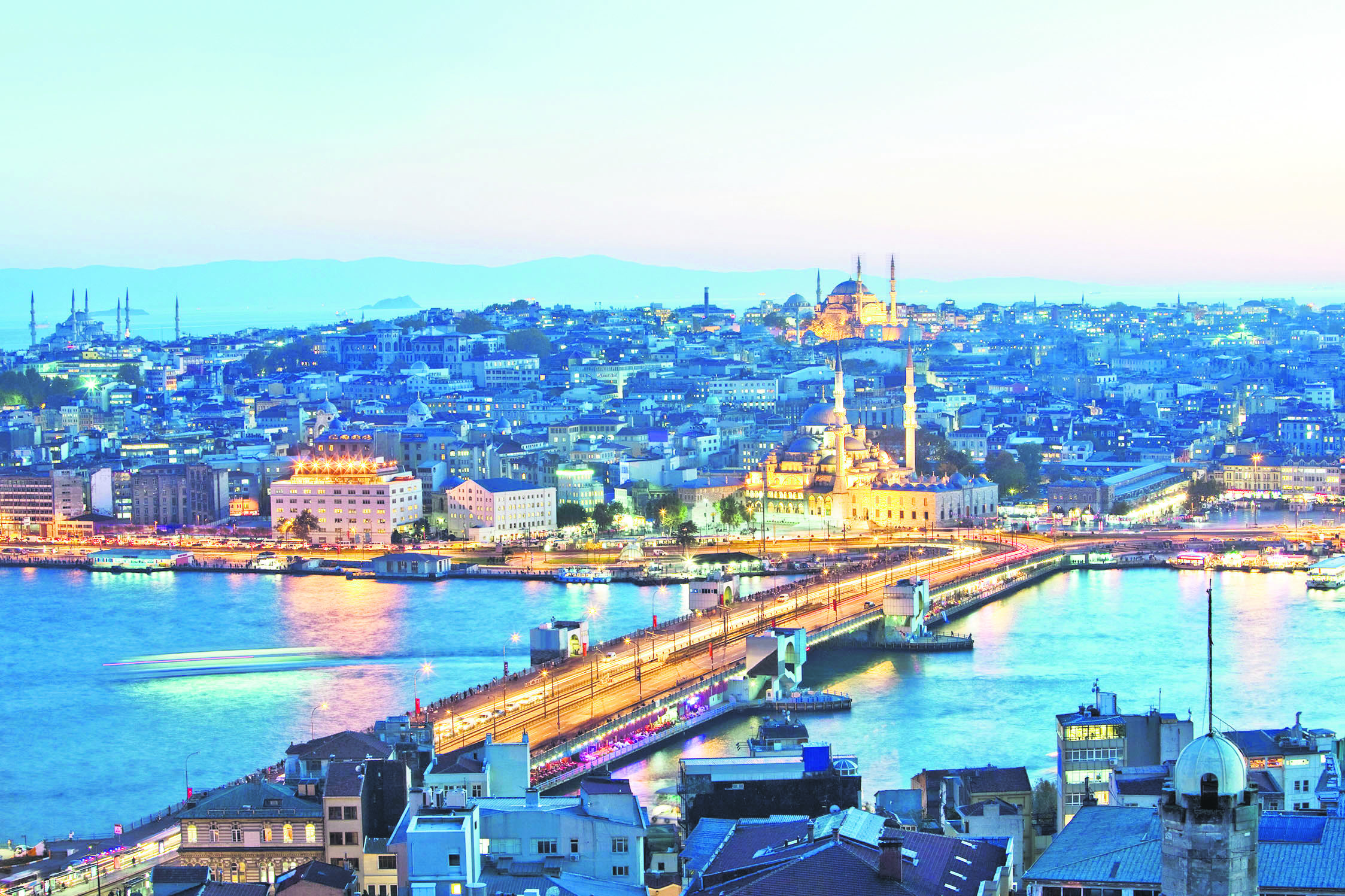 Even though hotels are fully booked out at this time of the year due to early reservations, many alternatives await those who arrive in Turkey during bayram or expats who had no time to make reservations for the holiday. If you do not reside in Istanbul, the pearl of the Marmara region, you are absolutely welcome during Qurban Bayram. With more than 15 million people, Istanbul is a crowded metropolis during the year, but when bayram arrives twice a year, the city is not as crowded since millions of Istanbulites leave the city to travel to their hometowns. During bayram, it is easy to visit every landmark: No queues, no rush and no traffic. For expats and tourists that want to explore beautiful Istanbul, from the Anatolian side to the European side, during the bayram holiday, Istanbul feels as if it is completely yours.
For those looking to visit Turkey's Aegean and Mediterranean coasts to catch the sun before summer ends, Fethiye in western Turkey and Alanya in the southern province of Antalya are the preferred destinations. Since both are filled with hotels and accommodation facilities, you can always find a nice room.

If you want to do something other than lie in the sun all day, the historic Lycian Way from Ölüdeniz to Antalya is perfect for seeing the county's coastal beauty. At 509-kilometers-long, the Lycian Way enables you to discover spectacular coastal views and archaeological treasures that date back to the eighth century B.C. On the way you can also see interesting villages with their Lycian traditions. The Lycian Way is not just a trekking activity, but also a social, cultural and historical discovery for travelers. You can hike for a day, a weekend or a full week depending on your schedule and your desire for discovery. Lastly, this route is the best way to get to know the real Turkey behind the tourist façade. The route contains the ruins of Greek and Roman cities, and the vivid blue Mediterranean Sea will be your main friend along the Lycian Way.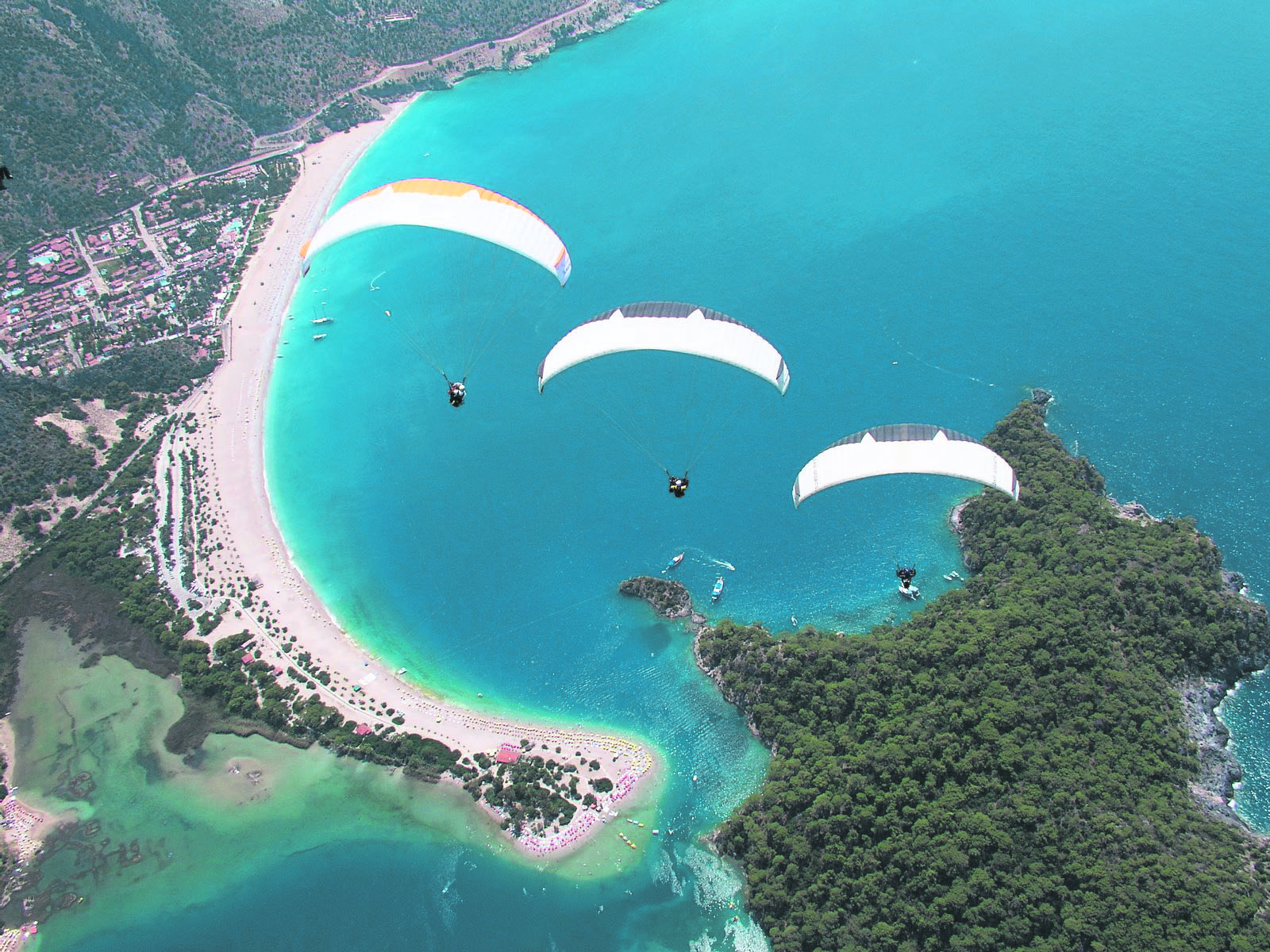 Another alternative for those looking for adventure is paragliding over Ölüdeniz. Imagine being perched aboard a tandem paraglider as you jump off of Baba Dağı, a 1,960-meter-high mountain, and careen over Ölüdeniz, a small beach resort on the Turquoise Coast in Fethiye where the Aegean and the Mediterranean seas meet. The hour-and-a-half ride up to the point where you take off is majestic in and of itself, but jumping off this steep slope to fly over the sea with views of the picturesque town as well as the unique parallel valleys of Kelebekler Valley and Kabak Valley is undoubtedly an unparalleled experience.For those who intend to visit southern Turkey, but who are not looking for adventure, just relaxation, there are many options as well since the region is also renowned for its thermal springs and spa facilities. Destinations such as Pamukkale in the western province of Denizli and Çeşme in the western province of İzmir have thermal resorts that can make your vacation unforgettable.
Known as Hierapolis in Greek, Pamukkale – cotton castle in Turkish – is seen as a gift of nature by those who visit. Pamukkale was added to UNESCO's World Heritage List in 1988 based on its natural and cultural wonders. Famous for its hot springs and travertines – terraces of carbonate minerals left by flowing waters – Pamukkale is for those looking for a relaxing experience and has three different thermal regions, Sarayköy, Karahayıt and Gölemezli, that contain hot springs and mud baths. Richmond Pamukkale Thermal Hotel is a perfect choice for those who want to experience thermal springs and luxury at the same time.
One of the most tourist-friendly cities in Turkey, Çeşme is also renowned for its thermal springs, mostly in the Ilıca and Şifne districts. The town is easily reachable and offers thermal springs, deep blue Aegean waters and a mild climate. The thermal springs are said to heal rheumatism, joint diseases, psoriasis, acne, eczema, varicose veins, genital infections and high or low blood pressure. The newly established Boyalık Beach & Thermal Spa is a perfect destination to experience an end-of-summer and thermal spring vacation at the same time.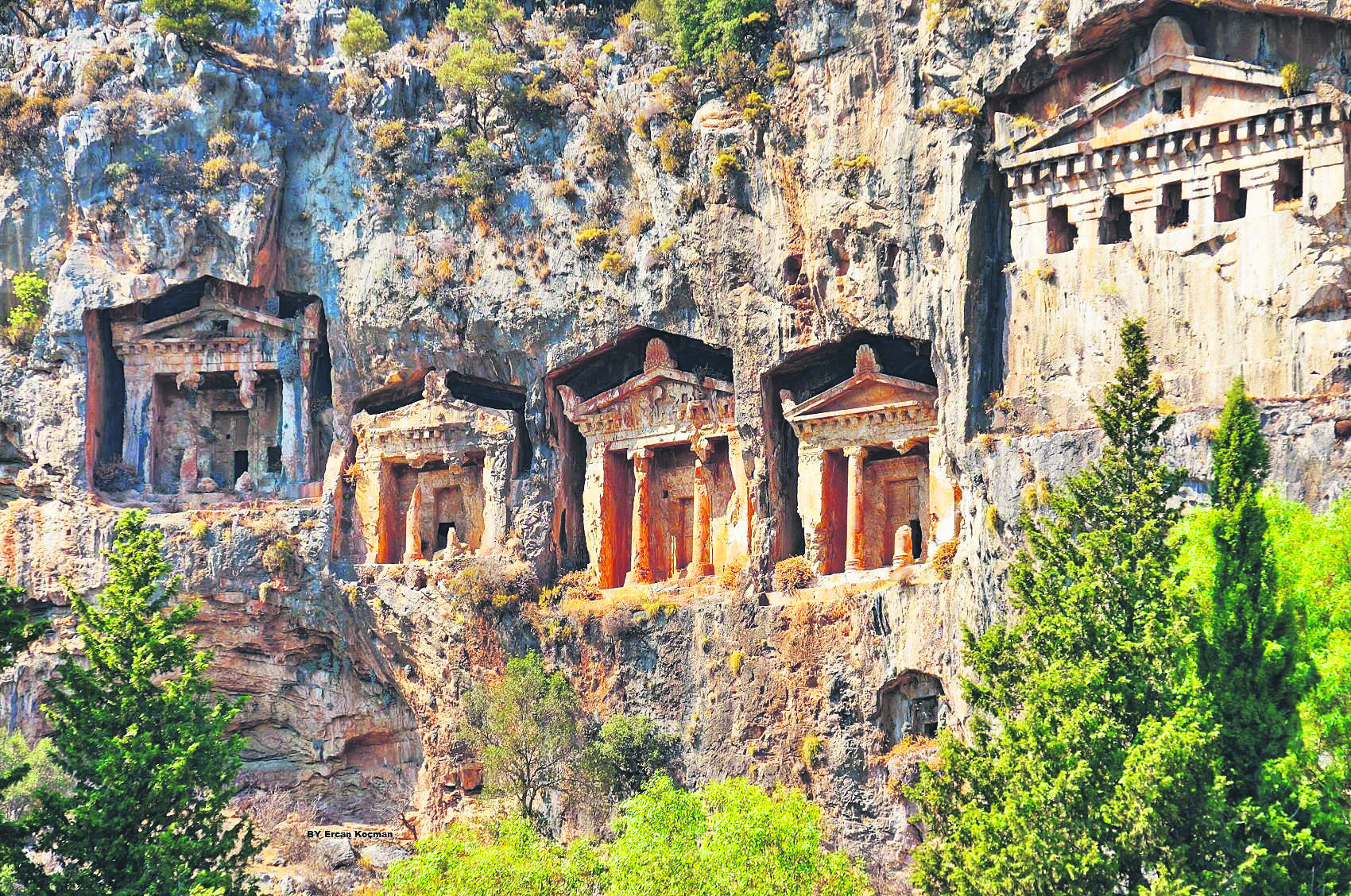 You can also try mud bath facilities during your stay in western Turkey. Renowned for their healing benefits for centuries, mud baths can help you stay young and healthy. Nested between the well-known tourist destinations of Marmaris and Fethiye, Dalyan, which is renowned for hot sulfur springs and mud baths, is a unique spot for tourists. Because it is located on the far side of Lake Köyceğiz on the outskirts of Dalyan, the baths are usually reached either by private boat, costing around TL 150 ($49.96), or by guided tour. Since spa facilities are highly developed, you will find healing waters and massages in any lavish hotel you visit in Turkey, but if you expect a truly relaxing vacation, Pamukkale, Çeşme and Dalyan should be at the top of your list.
If you have trouble finding a suitable hotel for your Qurban Bayram holiday, it is still not too late. There are many blue voyage cruises along the coasts, so you can arrange a tour to visit renowned bays while staying on a luxurious cruise ship. Cruise tours are generally seven to 10 days, but many private blue voyage tours allow you to choose the destination and length of the cruise – an increasing trend, especially for tourists that want to get away from the crowded hotel atmosphere and have the freedom to sail on blue waters. Many tours start from little coastal districts in western Turkey, such as Göçek, and either sail to the southern tourist province of Antalya or bays near the starting point. Some tours visit Greek islands near Turkey's coasts, and if you arrange a private cruise, you can even choose the route yourself.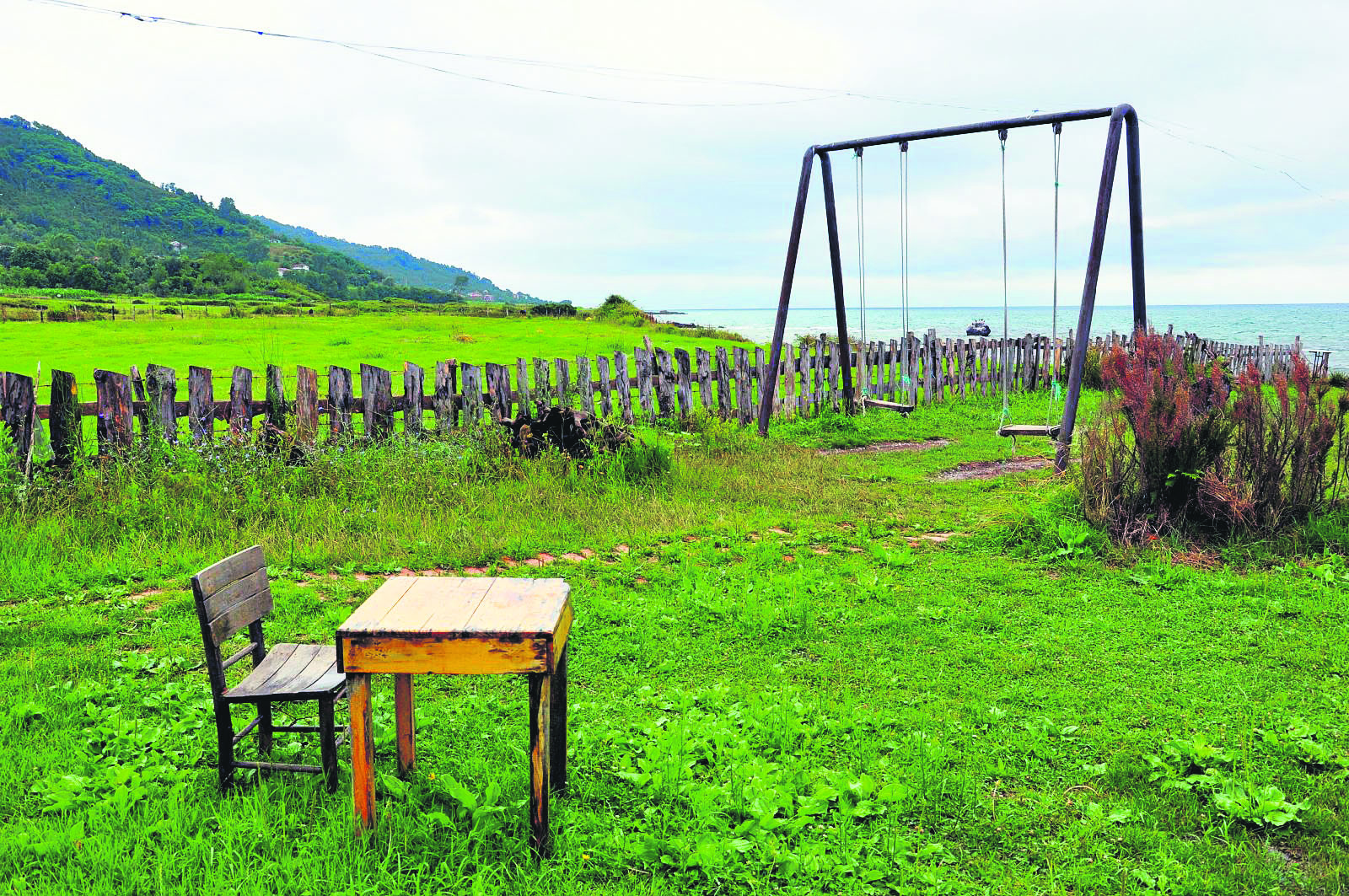 Apart from the western and southern coasts, Turkey's northern coast is another holiday destination that draws many tourists due to its greenery and the Black Sea. If you are interested in nature instead of lying on a sunbed, northern Turkey is a perfect option for this bayram holiday to fill your lungs with fresh air and feast your eyes on natural beauty. Many tours to northern Turkey visit Safronbolu where old, traditional Ottoman houses are located, Uzungöl, which has a picturesque lake, Sümela Monastery in the province of Trabzon or highlands around the northern cities of Rize, Trabzon, Artvin and Giresun. The characteristics of northern Turkey are completely different from those of southern Turkey. Each region has its own lifestyle, but the difference and originality is at its best when it comes to northern Turkey. To see how the greenery meets the Black Sea and how natural beauty has been preserved, a tour of the Black Sea coast is a must.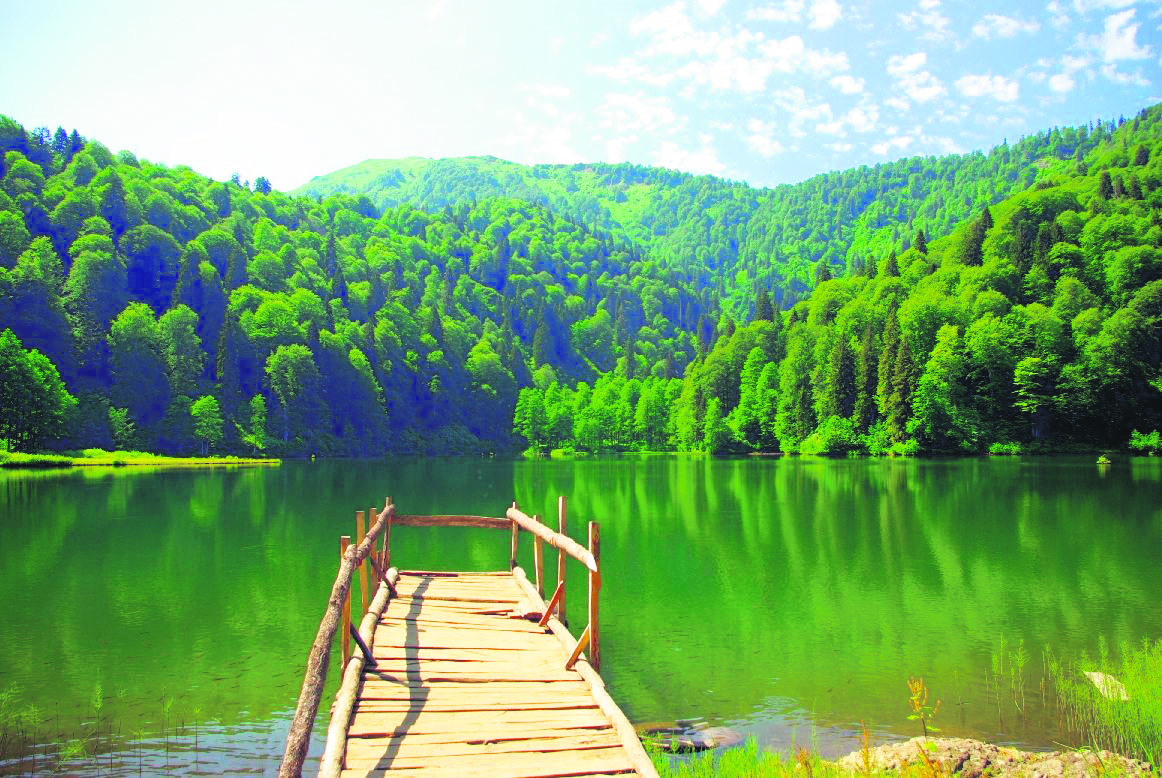 Apart from these beautiful destinations to visit during Qurban Bayram, there are many other destinations around Turkey that are filled with history and natural beauty. To enjoy a nice, long vacation before summer is replaced by rain and cold weather, book your holiday before it is too late.