With thousands of souvenirs inside that display Turkish culture, Turkey has continued to use traditional bazaars since the time of the Ottoman Empire. At one time these places were mostly visited by locals to shop, but now they have turned into popular tourist destinations with millions visiting each year.
Bazaar tourism in Turkey is so popular that no visit is complete without bargaining in one of these bazaars. So when you visit the country you should add one of the bazaars on your to-do list to buy a traditional souvenir that reminds you of Turkey when you go back.
The Grand Bazaar:
The Grand Bazaar – Kapalı Çarşı in Turkish – located on Istanbul's touristy historical peninsula, is the most famous market among all others. The bazaar is the oldest and largest place to shop for traditional Turkish souvenirs in the entire country. Built after Sultan Mehmed the Conqueror conquered Constantinople, the bazaar was once a hotspot for Istanbul's upper social class. It only had two warehouses, Inner Bedesten and Sandal Bedesten. But throughout the centuries it got bigger and bigger with the increasing population and turned into a huge market to shop not only for locals, but also for those who came from other countries to sell goods. To fit people's needs, the open streets around the bedesten were covered with domed roofs and connected to each other. Today, it is one of the most expensive places to rent property, with 31,000 square meters and more than 3,000 shops, 17 inns, 60 streets, 22 gates and millions of visitors. Yes, it does seem as if you would get lost when you enter the bazaar through one of its gates, and it takes a couple of visits to easily navigate through the shops. Although it seems like a labyrinth, the bazaar has systematic connections with shops selling a similar range of products located close to each other. Not just for souvenirs, but also for those who love places with historical importance, the bazaar is a perfect spot to visit. The biggest drawback is the crowd inside, but what makes Turkish bazaars such lively places is the crowd. The bazaar is open between 9 a.m. and 7 p.m. and closed on Sundays.
Coppersmiths' and Zincirli Bazaar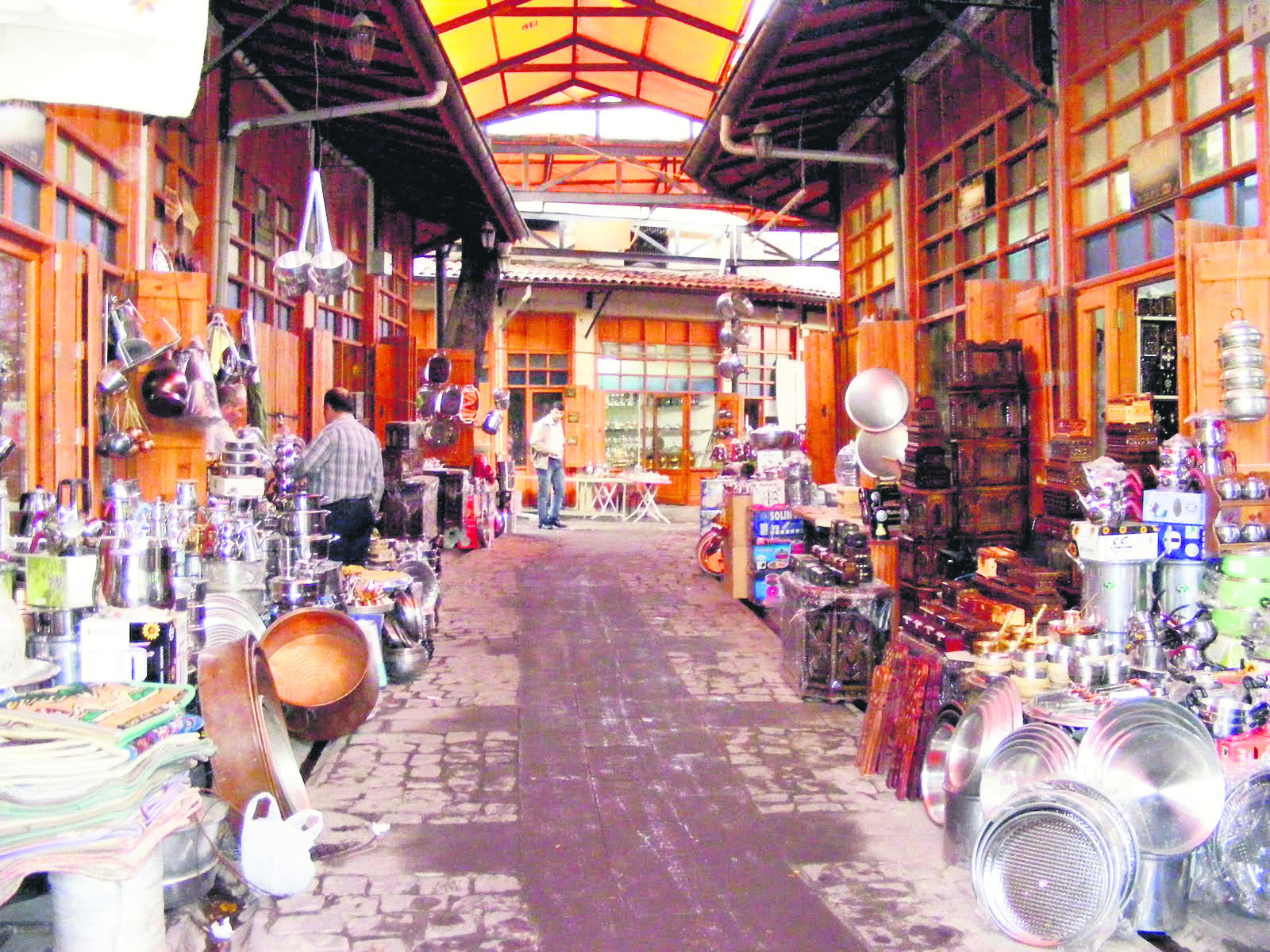 Bazaars in Gaziantep have a huge place in locals' daily life, as well as travelers' who visit. The most well-known bazaar is Bakırcılar Çarşısı (Coppersmiths' Bazaar) where the traditional culture of Gaziantep is still preserved and protected, and Zincirli Bazaar. The coppersmith trade is a 400-year-old tradition in Gaziantep and it is an occupation passing down from fathers to sons. Since the country's east has a different culture than the west, locals in the province still visit the bazaar to shop. The Coppersmiths' Bazaar is the best place in town for visitors to see its many traditional copper products and specialties. While in the bazaar you can see smiths maintaining the art of coppersmithing. You can watch them making utensils, pots and pans with a love of the business and craft as well as their beautiful products. The bazaar has no modern technology to produce utensils, and that is why the value of handcrafted products mesmerizes visitors. The shops are quite small compared to other bazaars' shops. Another famous place, Zincirli Bazaar, is also known as the Black Steps Bazaar. It is one of the old-style Ottoman era bazaars built in 1781 by Hüseyin Pasha of Darende. It is where you can find traditional copper pots, utensils and traditional spices and scarves. There are nearly 75 stores and five gates in the bazaar. It was restored by the General Directorate of Foundations in 2009 and is where many sellers offer fruit, vegetables and other foodstuffs and products at wholesale prices.
Egyptian Bazaar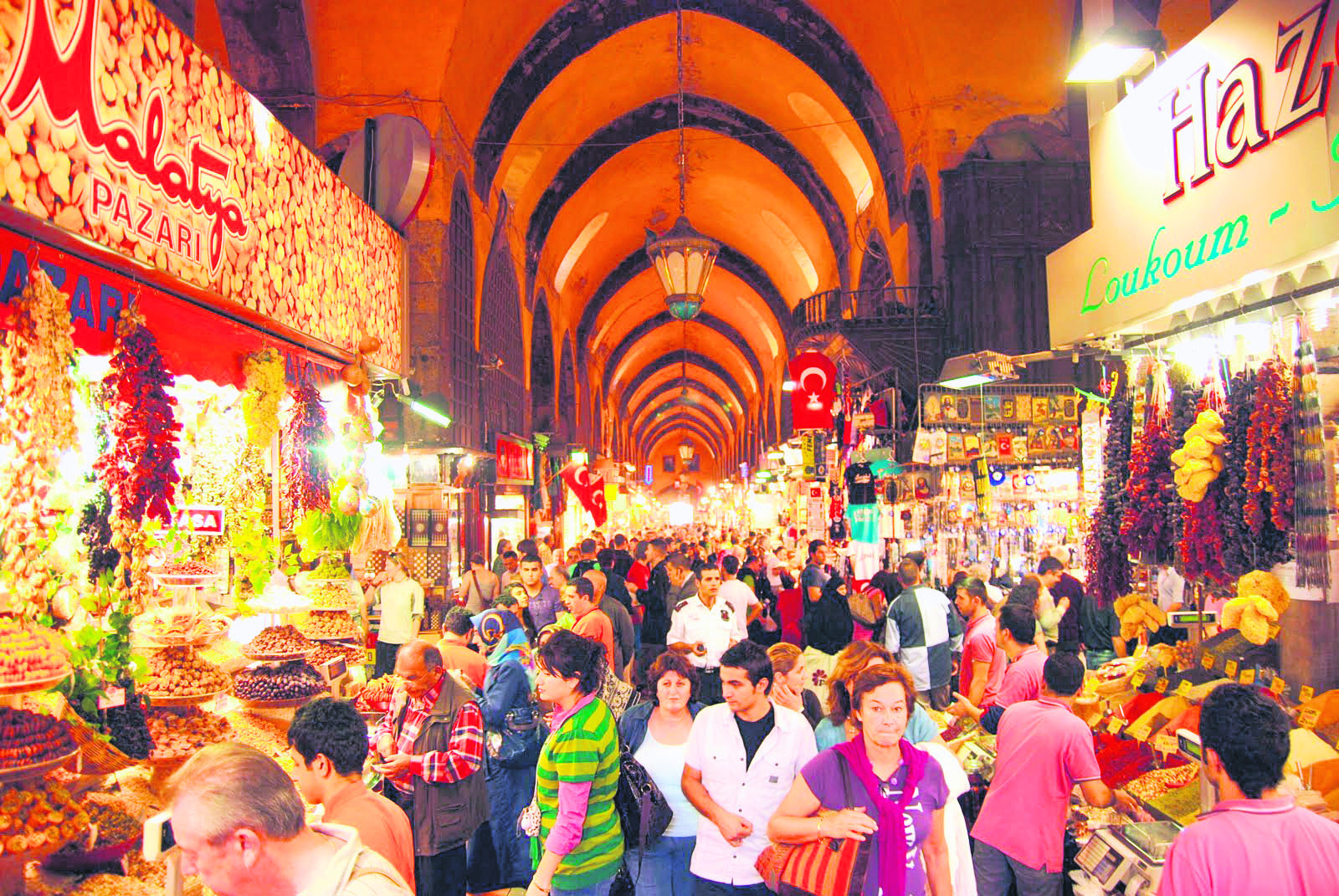 Located at the entrance of the Golden Horn in the Eminönü district in Istanbul, the Egyptian Bazaar, also known as the Spice Bazaar, is the most complex shopping destination after the Grand Bazaar. The main goods sold there are spices, but there are also shops that sell jewelry, Turkish delight, souvenirs, dried fruits and nuts. The bazaar is just behind the New Mosque in Eminönü and several documents on the history of the bazaar suggest that its original name was the "New Bazaar," due to the mosque. Then it was called the Egyptian Bazaar since it was built with the revenue from Ottoman Egypt in 1660. Today there are nearly 85 shops in the bazaar and tourists looking for souvenirs frequently visit. Since it is located on the historic peninsula, the numbers of people who visit are in the thousands, especially during the holiday season. On the west side of the bazaar there are outdoor stalls selling fresh vegetables and fruit from Anatolia. The famous Turkish coffee brand, Kurukahveci Mehmet Efendi, which was established 100 years ago, is another spot you should visit here. The opening hours are 9 a.m. to 7 p.m. on weekdays and Saturday and 10 a.m. to 6 p.m. on Sundays.
Alaçatı Antique Market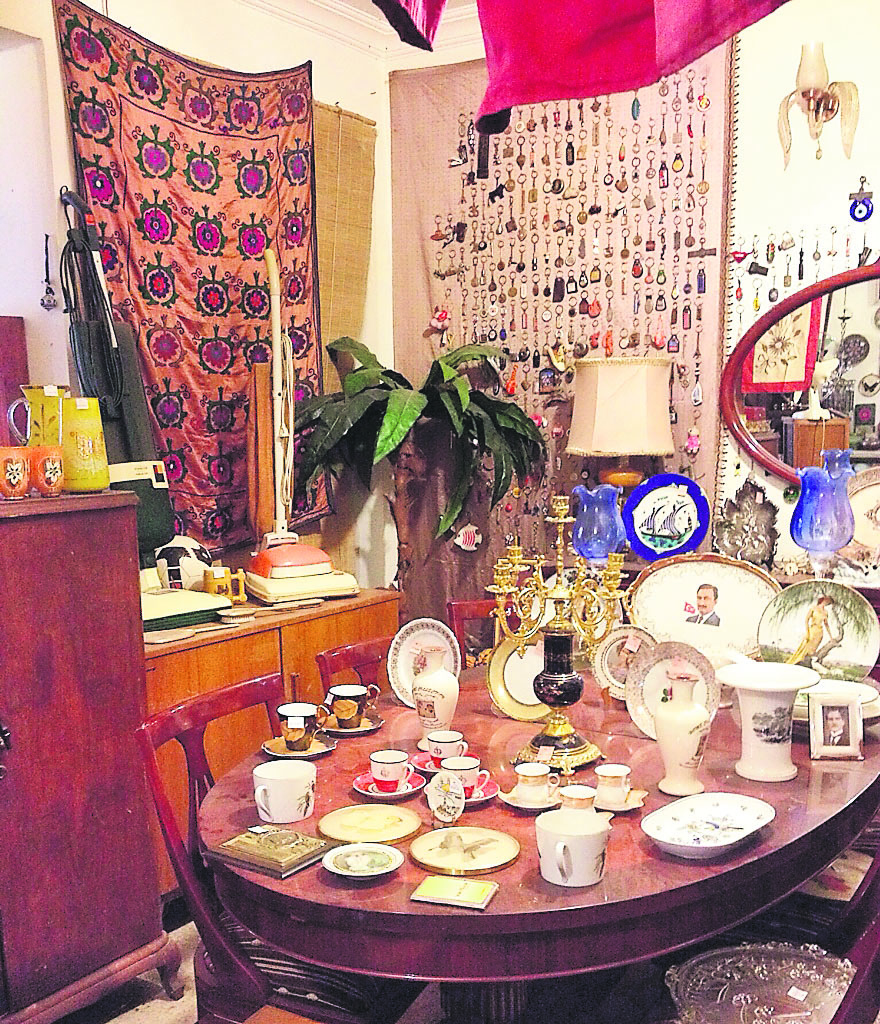 One of the first in its field in Turkey, the Alaçatı Antique Market draws tourists, especially during summer and autumn. Located in the western province of İzmir's Çeşme district, the market is where many antique sellers bring their goods to sell, including from provinces such as İzmir, Ankara, Bursa and the Greek islands. There are many antiques and authentic goods to see there. The market is around Pazaryeri Mosque, which was converted from a church. Locals from nearby villages also sell organic food and clothing in the bazaar as well as meat and fish. Since Alaçatı is one of the hotspots in Turkey to visit, especially during the holiday season, the market is filled with tourists looking for antiques. From lamps to jewelry, a huge range of antiques are sold there. Antique lovers from different provinces frequently come to Alaçatı to discover authentic finds. The bazaar is held every Saturday and Sunday.
Souvenirs to buy in Turkey
Evil eye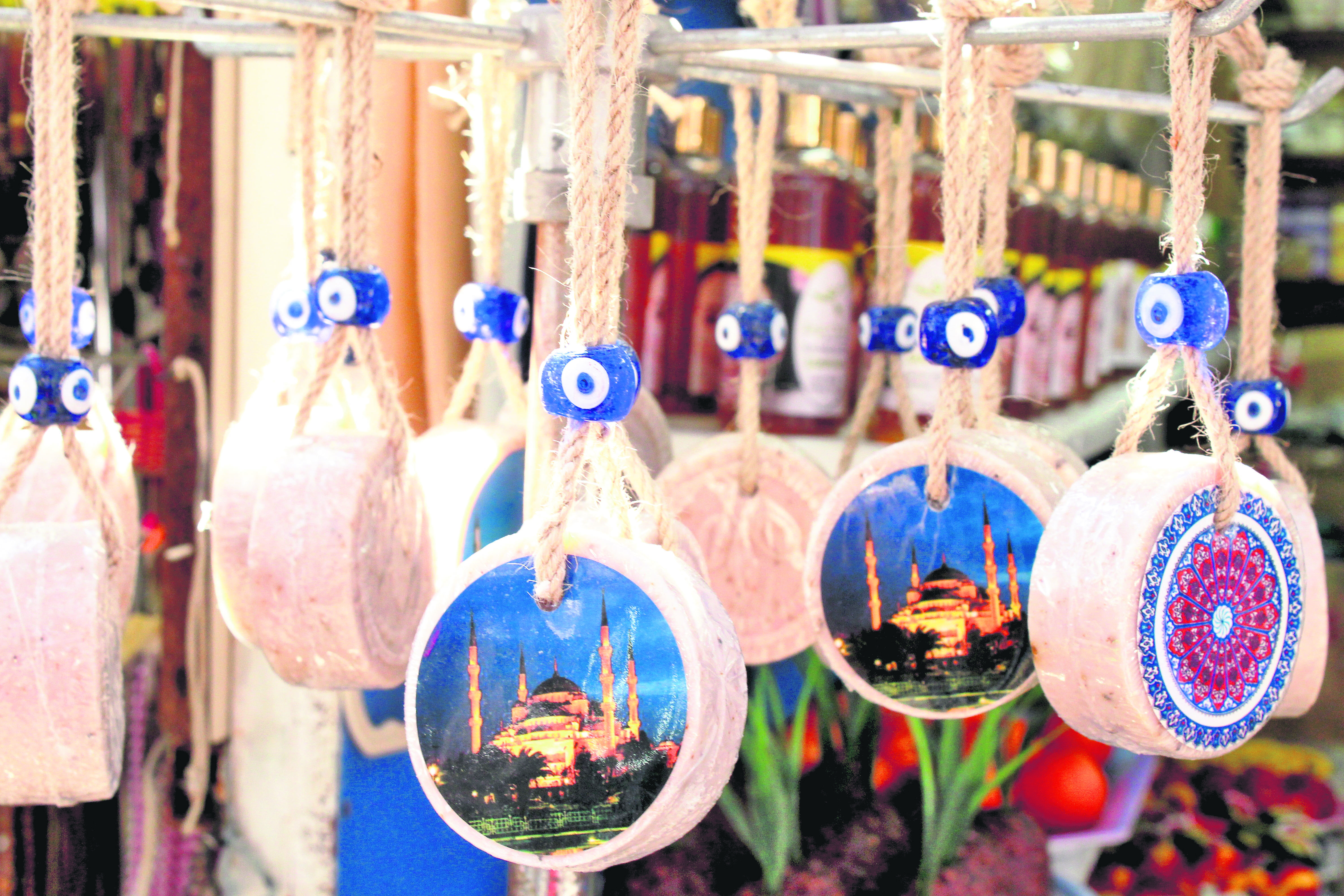 The blue evil eye – "nazar" – may be one of the most bought objects in Turkey. It is believed that it wards off evil thoughts and evil presence. It is so common across the country that you will see it in every home, office and car. No visit to Turkey is complete without buying an evil eye before leaving. There are many different versions of the evil eye, including jewelry, ceramics and key rings.
Carpets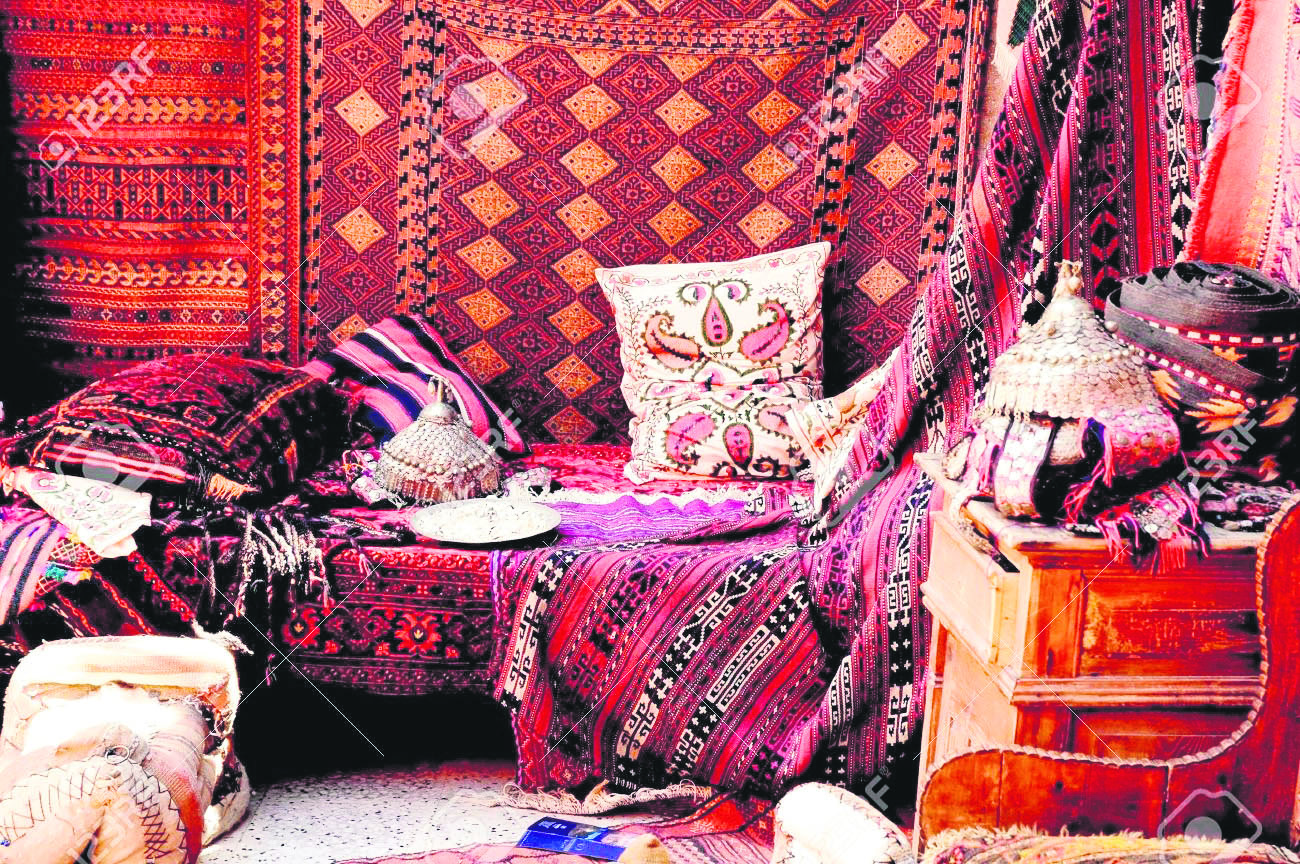 Carpets are one of the most expensive souvenirs in Turkey. Since they are handcrafted mainly by Turkish women in Anatolia, the price for a carpet is higher than any other product. Collectors from all over the world often visit Turkey to buy carpets for their high quality and unique artistry. So if you are looking for a rare gift to buy, a carpet may be a good option for you. You can find carpets in different sizes, including small mats and huge living room carpets.
Turkish delight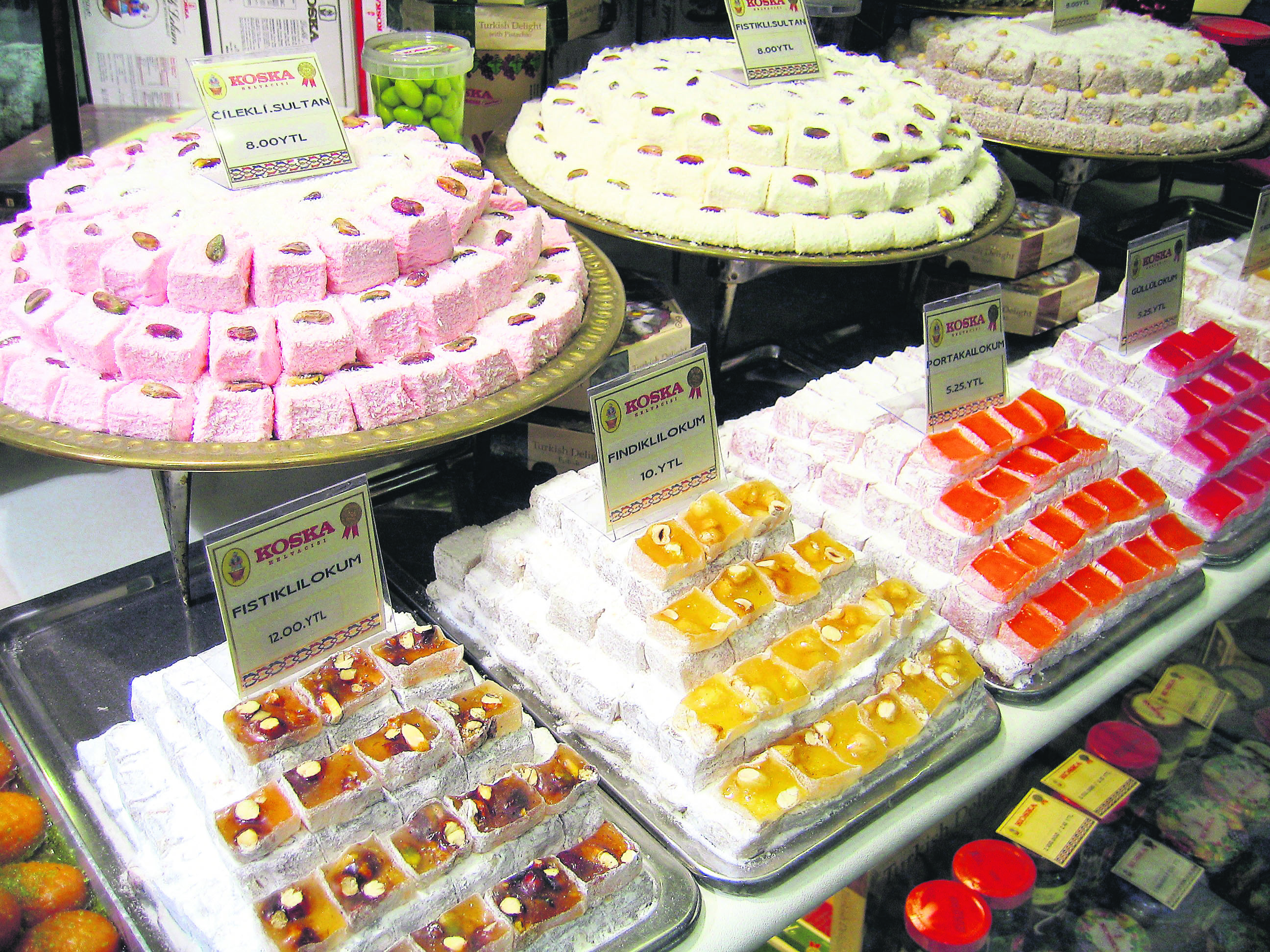 This sweet snack that you will easily come by in Turkey is the most bought consumable souvenir. There are many different sizes and flavors of Turkish delight that you can choose from according to your preference. Turkish delight is a food that the Ottomans got from the Persians and it is still served in Turkey, especially with a Turkish coffee.
Copper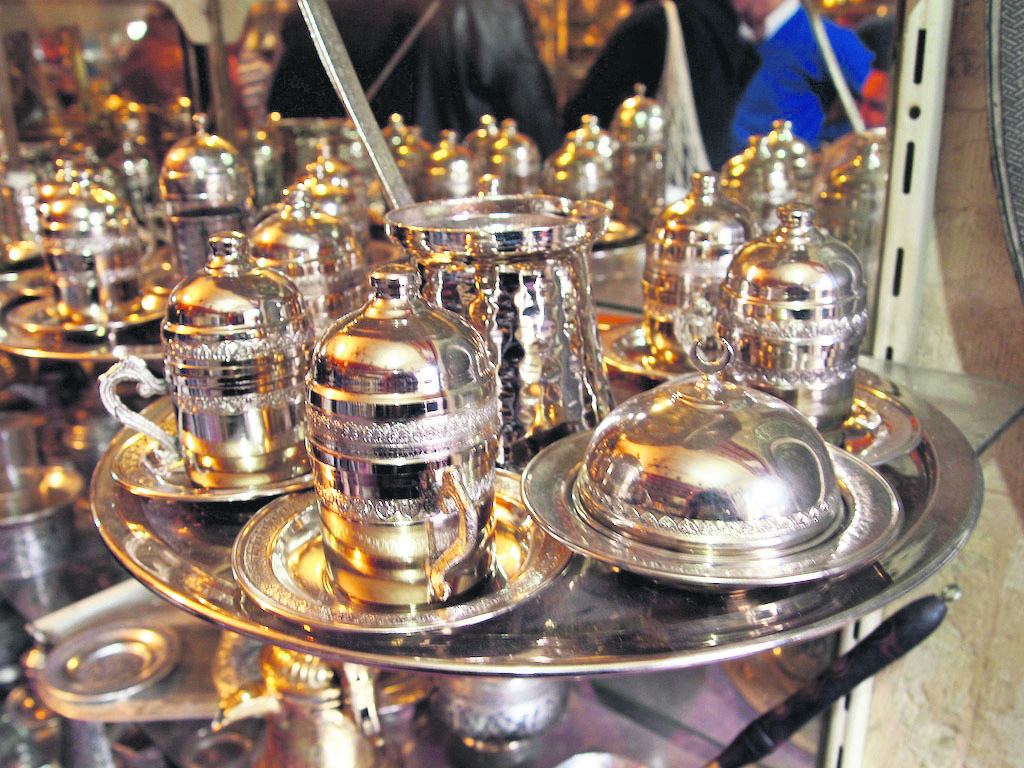 The main destination where you will find handcrafted copper is southeastern Turkey. Especially in the southeastern province of Gaziantep where there are many coppersmiths who produce copper utensils. If you intend to buy copper goods as a souvenir, a copper coffee pot may be a good choice, but you also should buy a package of Turkish coffee and a set of Turkish coffee cups.
Spices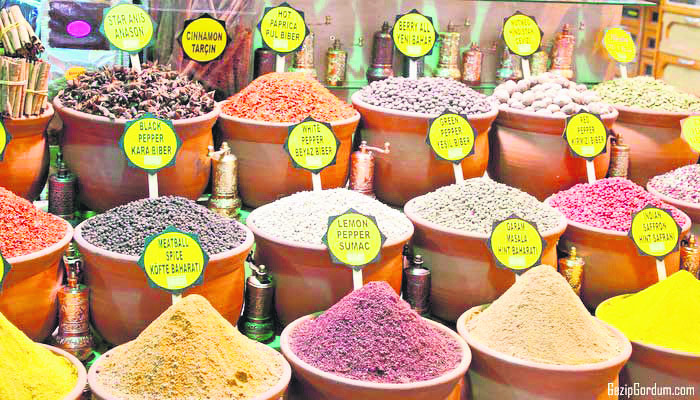 After a couple of days in Turkey you will realize how popular spices are in the country. Bazaars such as the Egyptian Bazaar and Grand Bazaar are perfect locations for food lovers to smell and taste spices. There are many rare spices around the bazaar, so it is a good chance for you to try different tastes.