Some cities call out to the sea, and most of humanity hears this call and settles down by the seaside. That is why most cities in the world have been established on coasts. People unfortunate enough to live inland want to spend their holidays by the sea. Or at least, dream about the day when they retire and settle in a place where they can spend their days allowing the sea breeze to caress their faces. Turkey and its people are lucky to be surrounded by seas. And there are some urbanites who are even luckier. What can be better than being surrounded by three of the most beautiful seas in the world? Well, the people of the Cape of Good Hope, a city located at the meeting point of the Atlantic and Indian Oceans have an answer. Since its discovery by Portuguese explorer Bartholomeu Dias in 1488, this South African city was the pivot around which all global trade took place. While the Suez Channel usurped its commercial importance somewhat, it took nothing away from its natural beauty.
There are many places to choose for summer and winter sports. Many cities offer museums if you are interested in history or art. However, few cities enable you to enjoy a view of two oceans. Whales and sharks usually can only be seen up close only in documentaries. Have you ever heard of penguins that live in 30 degrees Celsius weather? Cape Town offers scuba diving, skydiving, safaris and many others unique experiences that are hard to find elsewhere.
This week, Turkish Airlines launched direct flights from Istanbul to Cape Town. Current flights to South Africa are from Istanbul to Johannesburg, or Joburg as the locals say, and from Johannesburg to Cape Town. After being selected as the best airline in Europe for four consecutive years, Turkish Airlines has become more popular due to its performance. We thought that if Turkish Airlines decides to launch a new route, there must be a reason, and we went to explore this beautiful city.
The first thing that captured our attention while driving from Cape Town International Airport to the city center was the traffic. The traffic system here is just like in the U.K. Driving on the left side of the road is a heritage of the British Empire, since the city was an old British colony, although before it was Dutch before it was British. You may see their marks in the architecture. The city seems well ordered with a city center and single-family houses.
On one side of Cape Town is the Atlantic Ocean while the other side is abuts Table Mountain. They call it the world-famous table, which has been protected for over 100 years. Mountain National Park creates a striking backdrop to the city, rising up from the sea and stretching all the way down to Cape Point. The quickest way to explore this natural wonder is to head up on the Table Mountain Aerial Cableway, which has been running for over 80 years. Each cable car takes 65 people along the 1,200-meter cable with each ride, meaning more than 800 visitors an hour at peak. Home to over 1,460 species of fynbos and dassie rats, a type of hyrax also known as rock rabbits, Table Mountain is one of the new seven wonders of nature.
The Cape of Good Hope was originally named Cape of Storms in 1488 by Dias. Portugal's King John II renamed it because of the optimism it created as the new sea route to India and the East. A funicular takes you up to the 1859 navigational landmark, 249 meters above sea level. It has a 360-degree-view of the ocean below and across False Bay, which is edged by the mountains of the Winelands and Overberg, and two oceans on two sides. You should definitely put aside a full day to enjoy the drive to the Cape of Good Hope section of Table Mountain National Park, especially to see the penguins at Boulders.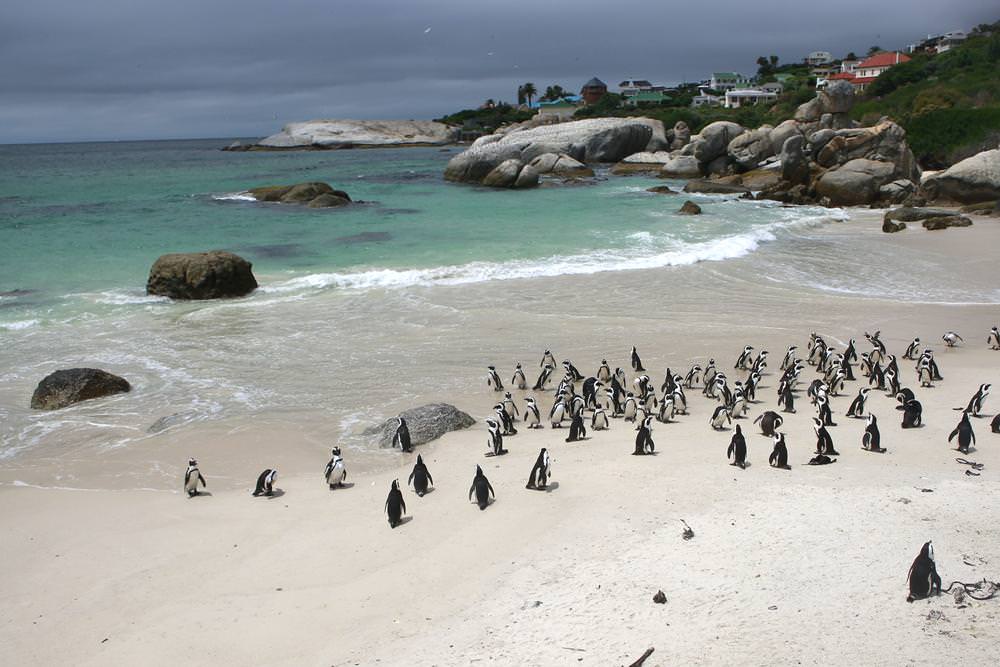 African penguins, known as jackass penguins, live in southern African waters. Adult African penguins weigh on average 2.2 kilograms to 3.5 kilograms and are 60 centimeters to 70 centimeters tall. As their numbers decline due to several threats, African penguins are classified as endangered. These cute, little creatures are obviously popular with tourists.
Cape Town's 101-year-old Kirstenbosch National Botanical Garden is a natural treasure on the gentle slopes of Table Mountain. The garden was the world's first botanical garden established to preserve a country's unique indigenous plant life. It was established in 1913 and is home to about 7,000 species. Summer sunset concerts are held on the lawns, and families come to picnic in this peaceful garden.
Cape Town is also one of the best destinations for watching marine mammals with outstanding annual visits from southern right and humpback whales along with dolphins and seals. Southern right whales migrate from the icy Antarctic waters to the warmer climate each year in June. It is possible to see them from land or on boats.
If you are brave enough, you can scuba dive with sharks. There are special boats for cage diving. After they make sure that you are safe, they put meat around the cage to attract sharks. It is an exciting experience to see these dangerous animals up close.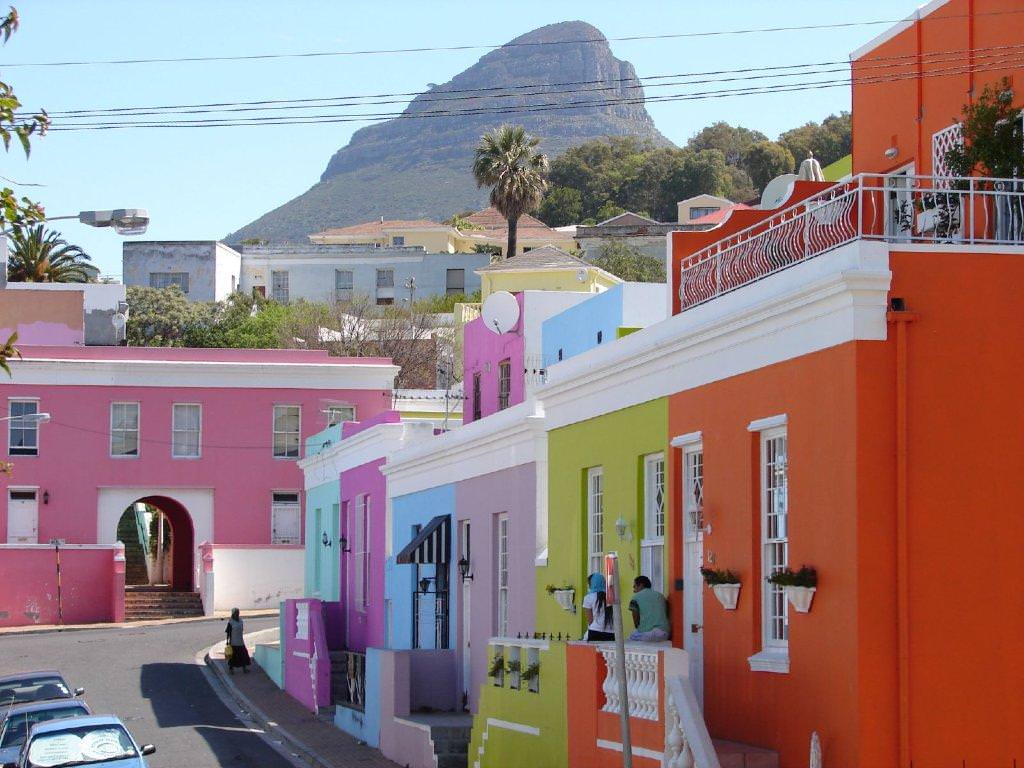 Cape Town's social history started with the arrival of the Dutch in 1652 and the slave trade, but today people come from Europe, Asia and Africa. There is the combined influence of these cultures in architecture, food, music, languages and religions. Bo-Kaap is one of the oldest residential areas and is known as the Malay Quarter. It is mostly associated with the Muslim community of the city. Auwal Mosque, built in 1804, was the first mosque in the city and is still in use today. Bo-Kaap Museum showcases local Islamic heritage and is a great starting point before touring cobbled streets filled with colorful houses. The scientific legacy of Ottoman scholar Sayyid Ebubekir al-Emcedi, who was assigned to teach Islamic studies and resolve religious and social problems on the Cape of Good Hope during the time of Ottoman Sultan Abdülaziz I, is still alive in the region, especially since Emcedi's family has lived in South Africa for more than five generations. Emcedi's house in Cape Town's Bo Kaap neighborhood currently serves as a museum. After his death, the girl's school was changed into a mosque by his students and named Nur'ul Hamidiye. An Ottoman-era cricket club established by his students continues to operate in Cape Town today.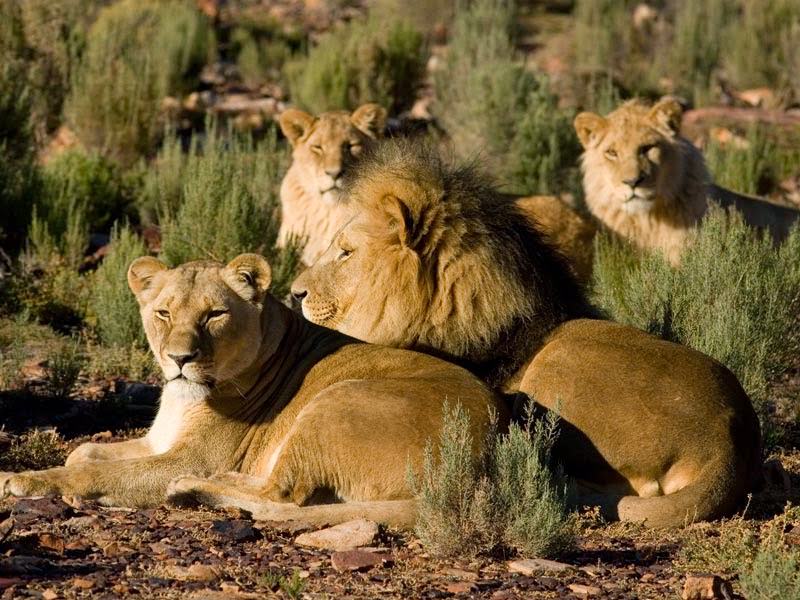 It is easy to have a quick safari tour in Aquila Private Game Reserve, without losing time to see the Big Five game animals. You can experience a day or overnight safari less than two hours from Cape Town. They also offer pick up drives from your hotel to Aquila. The Big Five game animals are the African lion, African elephant, Cape buffalo, African leopard and rhinoceros. The Big Five were named by big-game hunters and refer to the five most difficult animals in Africa to hunt on foot. You are safe as long as you stay in the truck, since lions think that the trucks are bigger predators than them.
Cape Town has a population of 3.5 million, with one million of them Muslim, which was the main motivation behind the municipality's work to make the city a halal tourism destination. Speaking to Daily Sabah, Cape Town Mayor Patricia De Lille said that the month of February is the best time to visit this magnificent city, since it has the best weather at that time. She also noted that Izmir in western Turkey is the sister city of Cape Town. De Lille also believes that these two cities have a lot in common. The Cape Town municipality also works with the Istanbul municipality and shares some projects. Cape Town Tourism, an institution working with the municipality, works on a special program for Muslim tourists and promotes the city with the opportunities it has to offer.
There are many welcoming hotels in Cape Town that are sensitive to food for Muslim visitors and privacy and the other services they offer, such as the five-star Taj Cape Town. The hotel offers a private relaxing day spa for its guests along with mountain-view rooms. The Southern Sun Hotel is mainly preferred by visitors with business purposes due to its huge capacity and location.
Tourists do not leave the city without spending time at the Waterfront, the historic, world-class retail and entertainment precinct with a 150-year-old working harbor. You may enjoy some shopping, restaurants and cafes and may visit museums.