Many people love cats, and to prove it, there are almost countless cat videos you can watch on the Internet. These lovely and enigmatic animals, which are too complicated to understand from their behavior, are among the rare domesticated species that humans have not been able to gain complete control over. They have their own characteristics. Even if you have them as a pet at home, they believe that you are just a servant whose duty is to feed and make them happy. Some Turkish cities have such a high feline population that you cannot escape them and will find yourself asking why there are so many? They are so over populated that it seems that the cats are the ones who rule the cities, not humans. On every street corner or in front of buildings there are cat food and water bowls to feed them, as most Turkish people love cats. What makes Turkish people love cats is also the Islamic belief that cats bring abundance where they live, since it is believed that they bring "dhikr" (the remembrance of God) when they purr. The Islamic belief says that Prophet Muhammad had a cat whose name was Muezza (the mother of cats) and loved her so much that he cut the clothes on which his cat was sleeping once, so as not to wake her up when he was about to pray.
According to studies, cats have dozens of benefits for your health. They boost your mood and make you happy when they are around you. When they purr in your arms, it calms you down if you are stressed. Having a cat also reportedly lowers your chance of having a heart attack. If you don't have a cat as a pet, there are still hundreds of cats around Turkey for you to spend a little time with.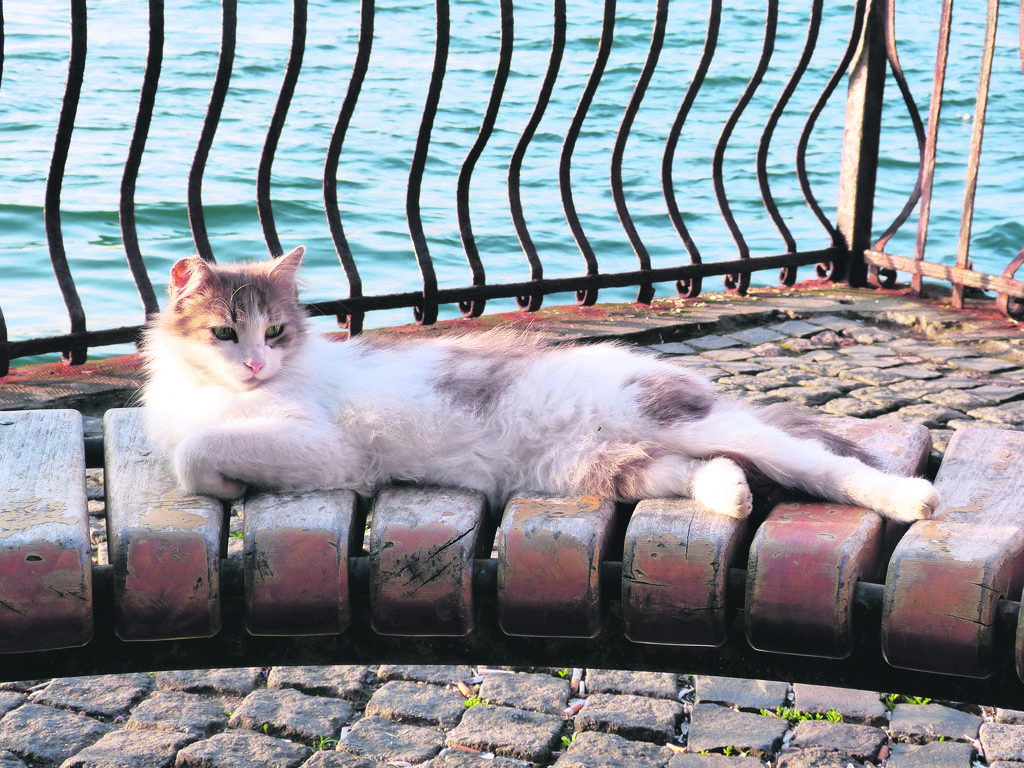 Istanbul, a cat paradise:
The most well-known street-cat friendly city in Turkey is Istanbul. There are so many feline's here that it is named "Catstantinople" by cat lovers, referring to its previous name Constantinople.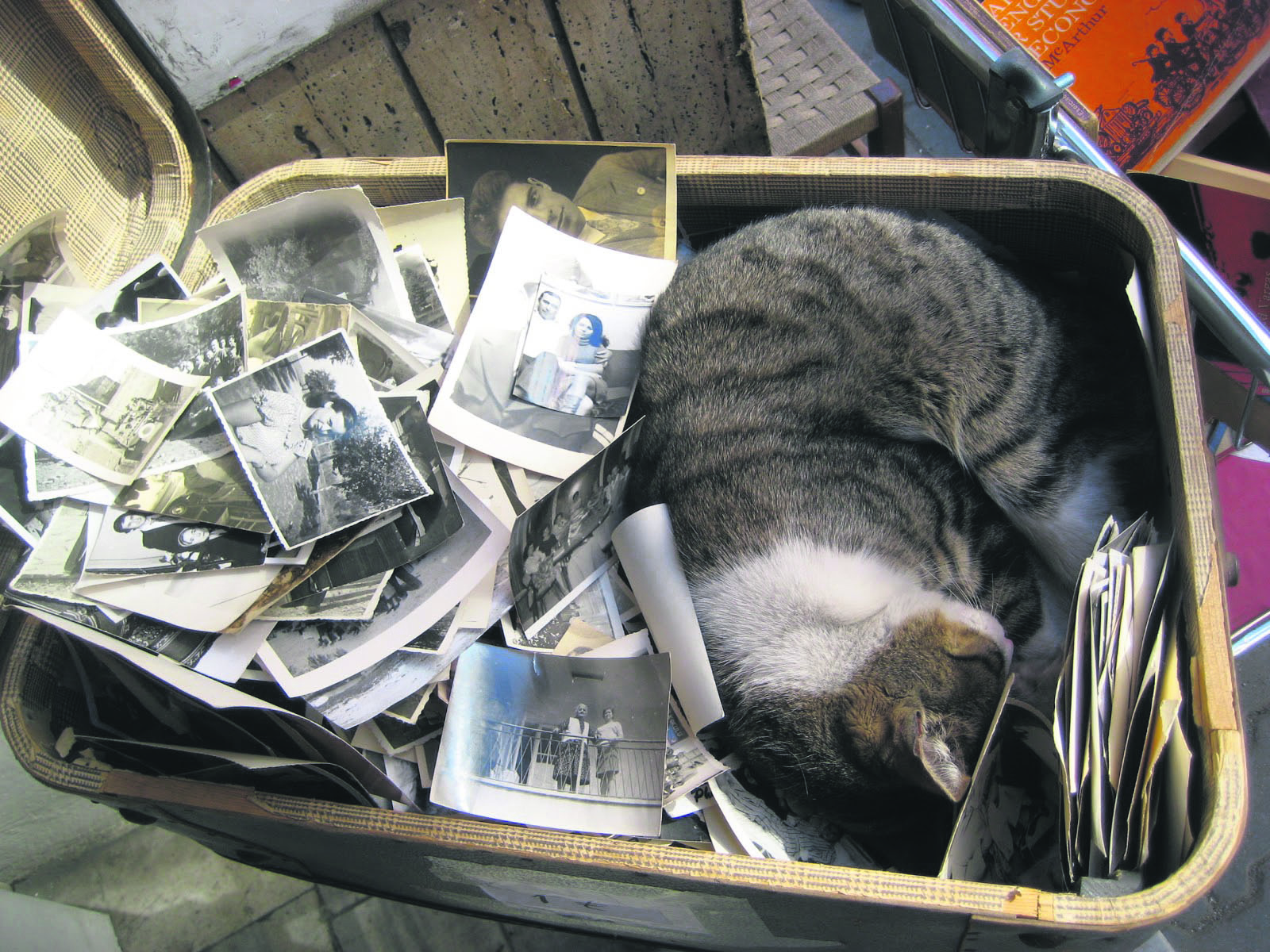 The cats of Istanbul welcome you as soon as you land in the city because they are on every street corner. It is such a common sight that you can see them while sitting at a table in a café, cowering beneath cars, slinking between gravestones and sunning on benches, so never be surprised if they come and sit on your lap while you are watching the Bosporus on a bench. There is no specific place where cats are highly populated in Istanbul. You can come across them while strolling around Galata Tower or visiting the Hagia Sophia. It is like they have each tourist destination at their paws, so be nice to them and carry some milk or cat food in order to get along with them. Since they are so over populated and Turkish people feed them so regularly, many of the cats have a real human-friendly nature - if they have no newborn kittens behind them. They will find you while you are shopping in a supermarket, or trying to define your location in a touristic spot.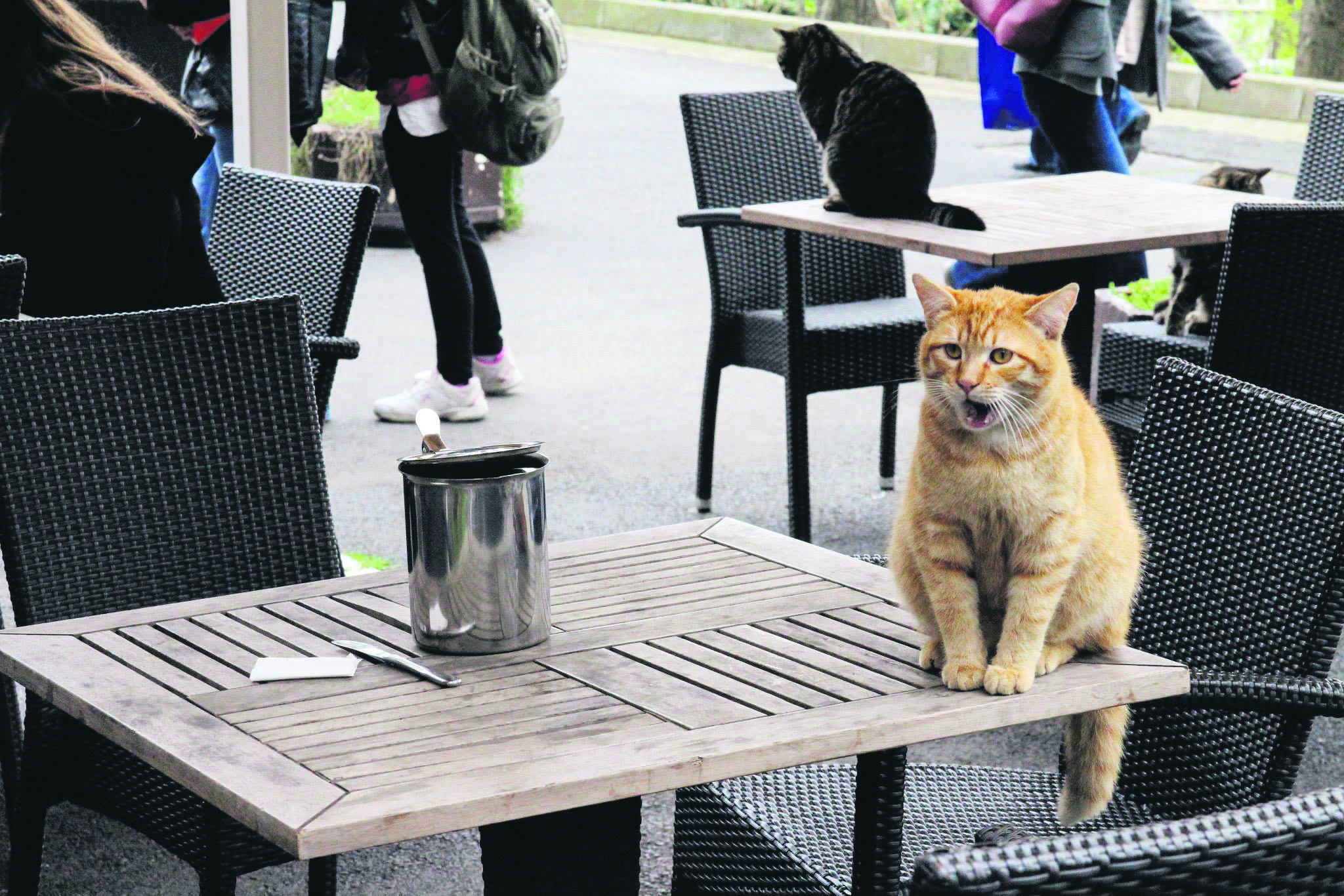 Just a quick tip: Do not try to pick them up, for some reason they do not like it, as it may be their own way of telling you, "I will come to you and sit if I want to." One might ask "what about the street dogs in the city and how do street cats cope with them?" Since there are so many cats around the city, dogs have just gotten used to it. You can often see a dog playing with a cat, or both just relaxing in the same spot in Istanbul. If you are a true cat lover, I can say that you will adore those lazy, playful and lovely friends of ours. You can also keep a cat photo diary by taking their photos while strolling the Istanbul streets.
Cat-friendly cafes in Istanbul:
Nearly all cafes in Istanbul are cat-friendly and owners or customers feed them. Istanbul has a culture of tea and coffee houses located on small cafes around pedestrian ways and cats generally prefer those houses to rest. But, if you are looking for a specific café to interact with cats, Bebek Kahve on the European side, which is located right next to the Bosporus, is among the most cat friendly cafes in Istanbul. The café has a peaceful atmosphere with its landscape and the many cats around it. You should know that cats are used to customers sharing their meals with them, so they will probably insist on being fed. Kahve6 café in the Cihangir district on the European Side is another a cat-friendly destination. Cihangir is among the spots where cats are the most populated in Istanbul, so cafes there often host cats. But, Kahve6 is specifically known for its animal-friendly atmosphere.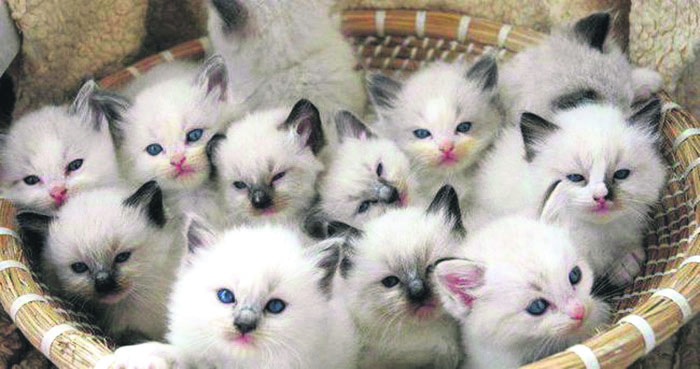 Van, where rare and elegant cats live:
The city of Van in eastern Turkey is where a special cat breed called the "Van cat" can be found. These pure white cats with one blue eye and one amber eye are found around the district of Lake Van, and unfortunately today there are not a lot of Van cats remaining.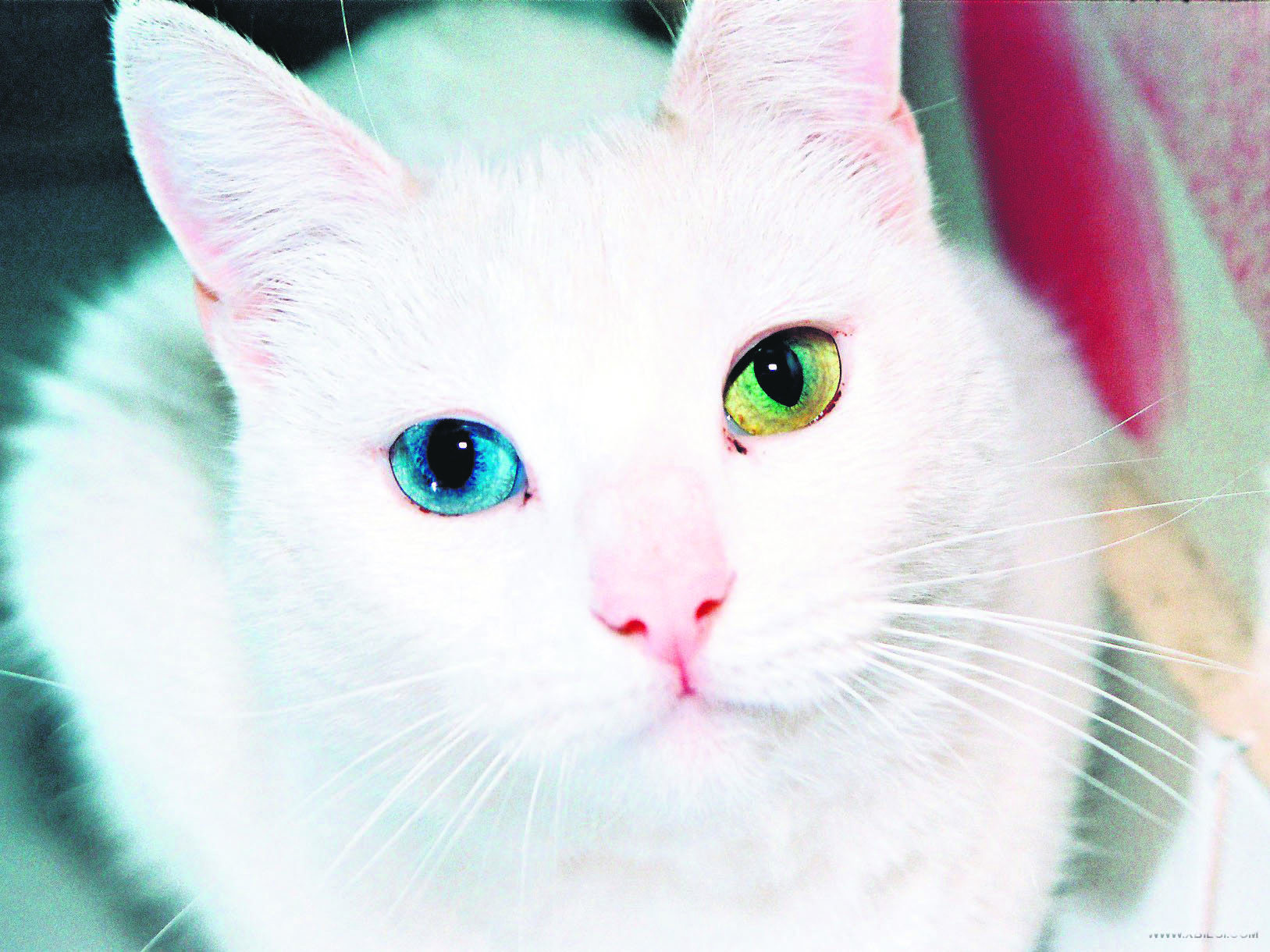 To protect the Van cat breed, it is forbidden to take them out of Turkey, which is why there are few abroad and their numbers in Turkey appear to be dwindling. The Van cats look so beautiful and elegant that even those who are not very fond of cats cannot help but love them. Different than other breeds, the Van cat loves swimming, which is also one of its characteristics, which makes it very unique and unusual. When you visit Van, you can see these lovely animals while swimming in the shallow areas of Lake Van. Imagine how sweet a view is when watching a cat that plays in a lake. If you have a cat at home, you know that they are scared of sinks and toilets, but the Van cat loves playing in sinks and usually will put their toys in their water dish. Van cats' journey from the city of Van to outside of Turkey began when two women, traveling around the lake in the 1990s, saw cats swimming in the lake and took two of them home to England. The breed was formally recognized in 1969.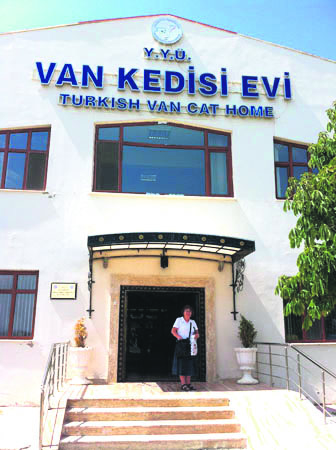 In the city, there is a small house of Van cats that was established as a research institute in 1992 to protect the breed from gradual extinction. If you are into cats, it is a perfect spot to visit in Turkey. There are nearly 20 cats in the house, including small and newborn babies. They are so cute and adorable that you will not want to leave. If you have never had a chance to see this special breed in your own country, you must visit the city of Van and see these elegant and rare cats. Believe me, you will be mesmerized by their beauty.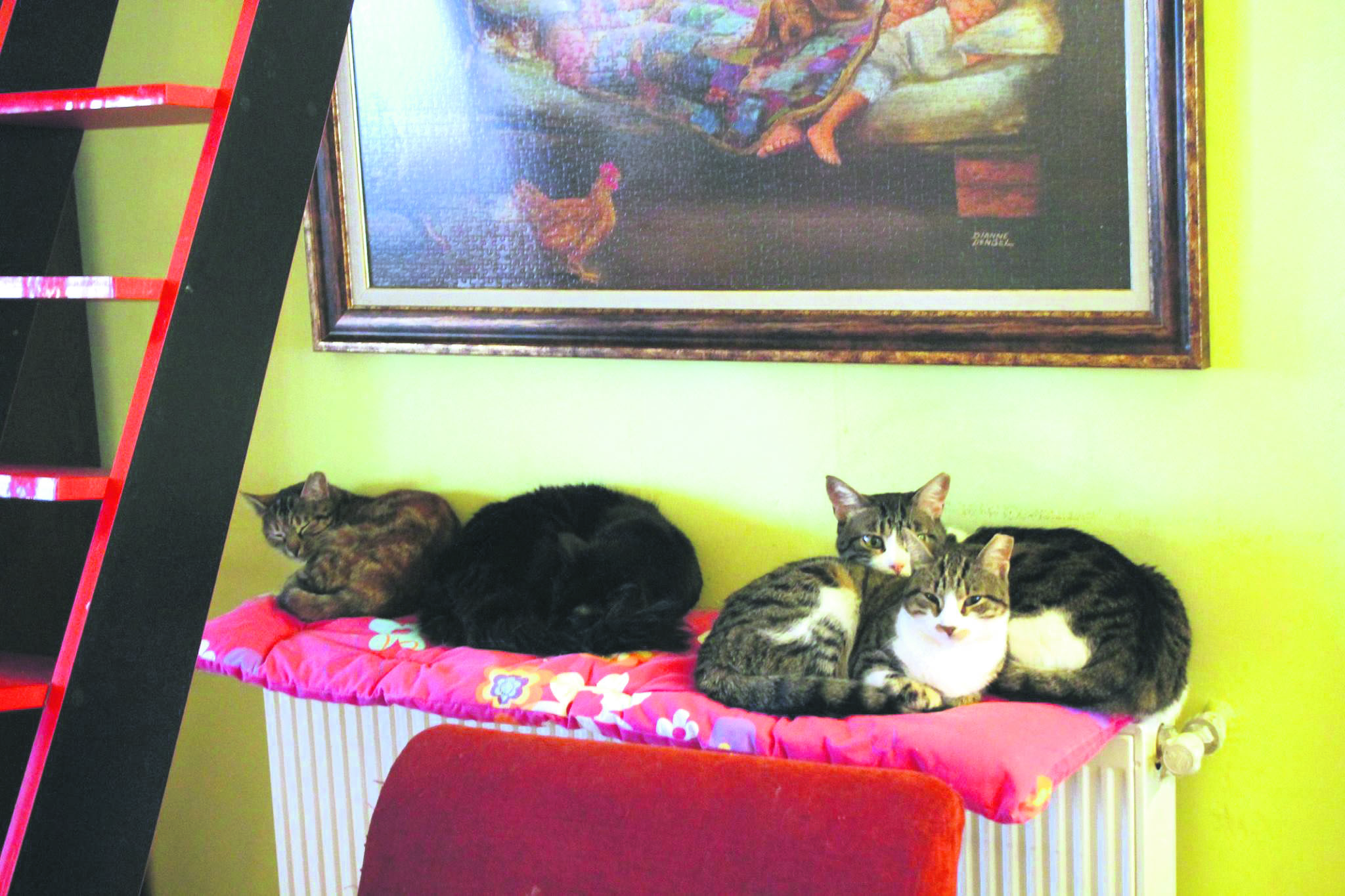 Eskişehir, where the country's first cat café is located:
The central Anatolian province of Eskişehir is the first city in Turkey to have a cat café. Eskişehir is a city that's population is very young due to students studying at the universities in the city. Many of the students living in Eskişehir have cats in their homes, as cats, not surprisingly, can be found everywhere in Eskişehir.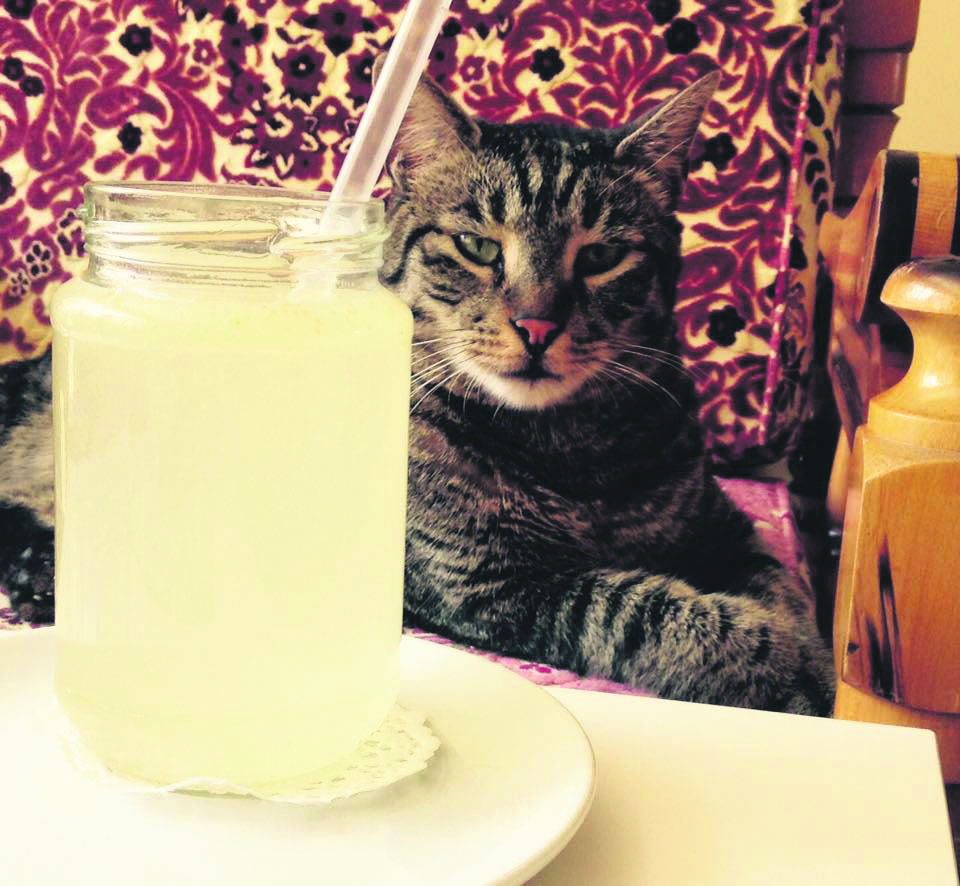 The residents of Eskişehir are so fond of cats that the first cat café in the country was opened there and they have a huge number of visitors on a daily basis. The design and all the products in the café have a cat concept. The café was opened by animal lovers and a specific part of the café's income goes to helping street animals. Dozens of cats, including newborn kittens, live in the café and it is a perfect atmosphere to eat or drink while feeding the cats. The café also finds home for stray cats. The café is like a cat heaven both for feline and animal lovers, they walk on tables and come and sit while you are chatting with your friends. The buffet in the café is completely vegan, so it is a nice spot for vegetarians. They even wait next to the cash desk while you are paying the bill. The café also has a stand where you can buy second-hand belongings by paying TL 1 ($0.29), and in return the proceeds go to benefit the animals.