Winter has become more and more exciting with the last month of 2015 knocking at the door and the Christmas spirit winking at us. Winter always has its own spirit and style of romance. The pure white snow covering the mountains and the streets give people a tendency to become more friendly and happy despite the cold weather. It can be said that winter comes with a new year, new hopes and spiritual comfort. For those who have only visited Turkey during the peak seasons of summer and spring, it might come as a big surprise to see the country blanketed in white in a picturesque atmosphere, especially on the outskirts of the cities. Winter in Turkey brings many options for visitors from skiing to photography.
With spectacular mountains, a variety of resorts and hotels ranging from luxurious hotels to bed-and-breakfasts and affordable hotels, winter tourism in Turkey is a growing trend among tourists. If you want to veer away from the waves of people who typically travel to Turkey in summer and see the snowy side of Turkey, the country awaits you with all its beauty.
Here are some the most amazing destinations in Turkey to visit in winter that offer ways to enjoy the winter spirit.
Uludağ:
Uludağ (Great Mountain), located in the northwestern province of Bursa, is the first destination that springs to mind for winter travel in Turkey.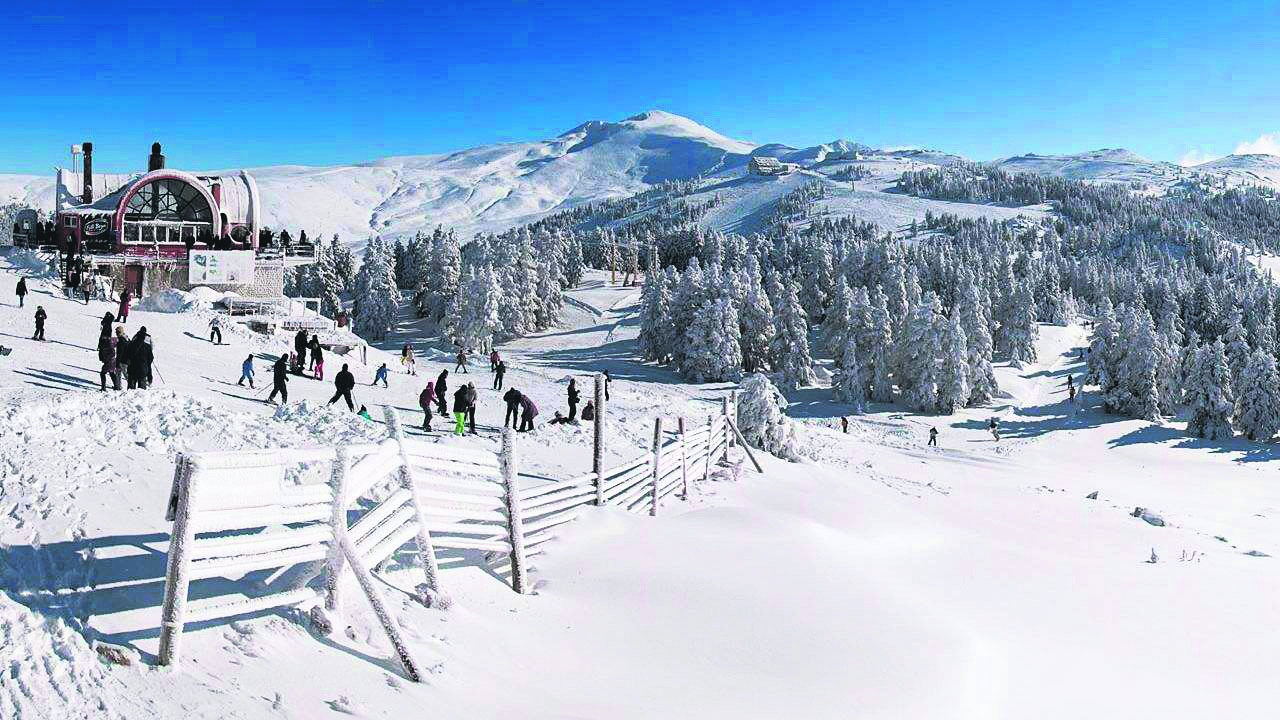 Uludağ is the oldest winter holiday destination in the country and still tops the list to this day with its vast number of facilities and high quality resorts. There are two main skiing areas and 14 lifts on its slopes. The ski runs at the Uludağ Ski Center are about 20 kilometers long and have separate areas for snowboarding and heli-skiing. Skiing is not the only thing that makes Uludağ one of the most frequently visited winter destinations. The picturesque winter landscape blanketing its slopes is another. Many young glitterati still prefer to visit Uludağ for a winter break due to its unwavering nightlife even on the harshest of winter nights and close proximity to Istanbul.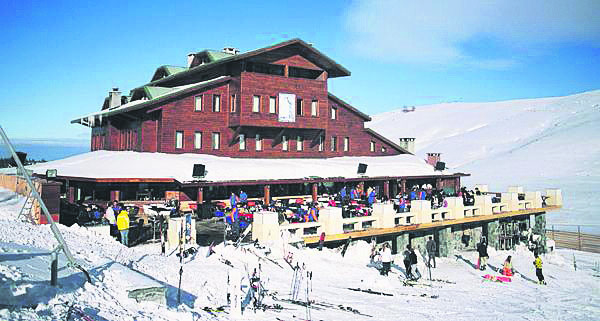 Winter in Uludağ begins in December and ends in March, but it is always a good idea to book a trip in advance since the resorts typically is fully booked early.
Even if you are not fond of skiing or the long ski zones and hills do not interest you, a simple cup of coffee on Uludağ terraces overlooking the white hills is a good enough reason to choose Uludağ this winter.
Seven Lakes:
Abant Yedigöller (Seven Lakes) in the northern province of Bolu is one of the most renowned places to go year-round, but in winter it offers a picturesque view that many local and foreign tourists visit just to take in the mesmerizing landscape.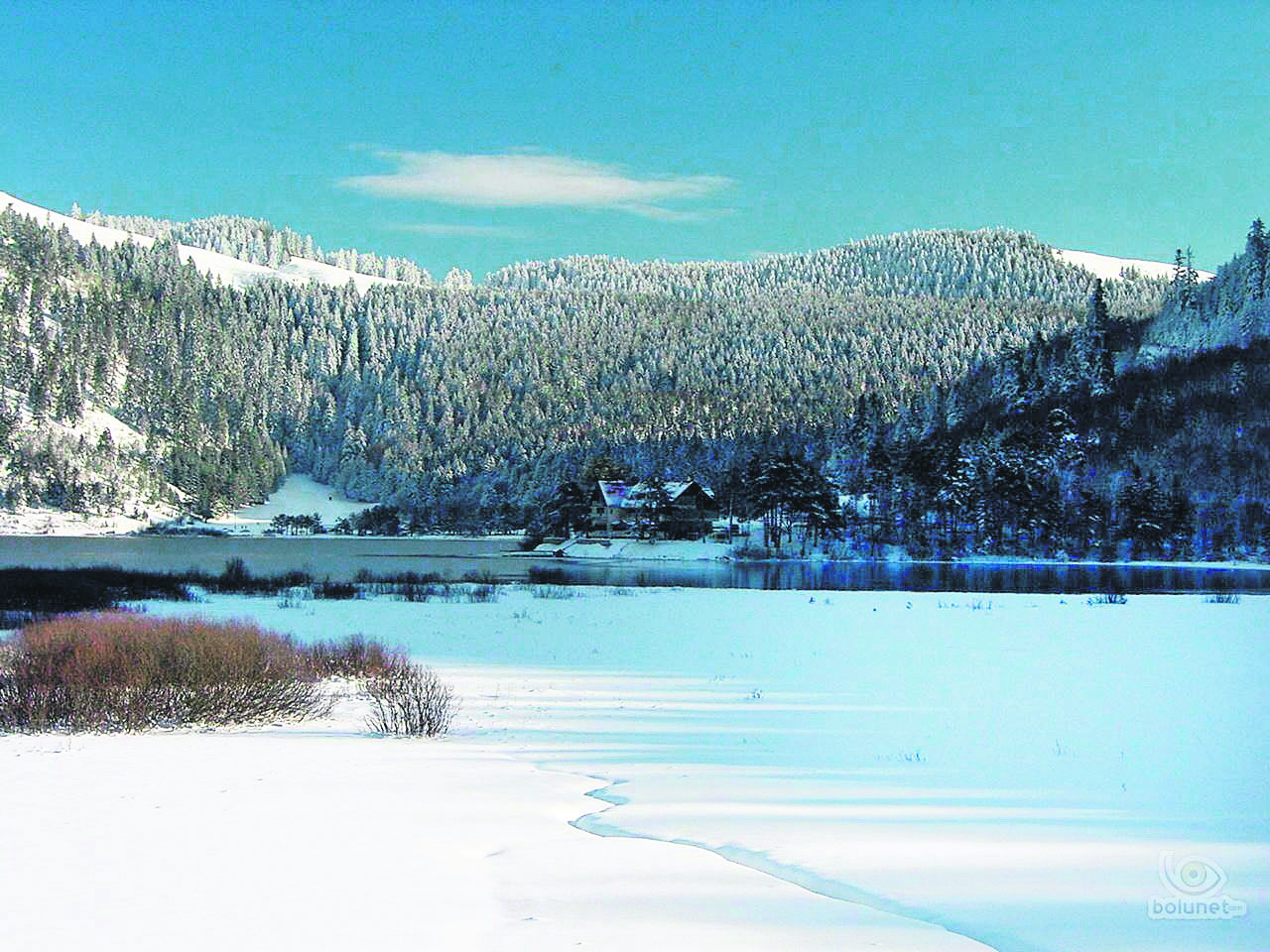 Abant, nestled inside Yedigöller National Park, is almost like heaven on earth with its beech, oak, mahogany, alder, elm and fir trees dotting the landscape. The snow covering the trees also creates an unforgettable atmosphere.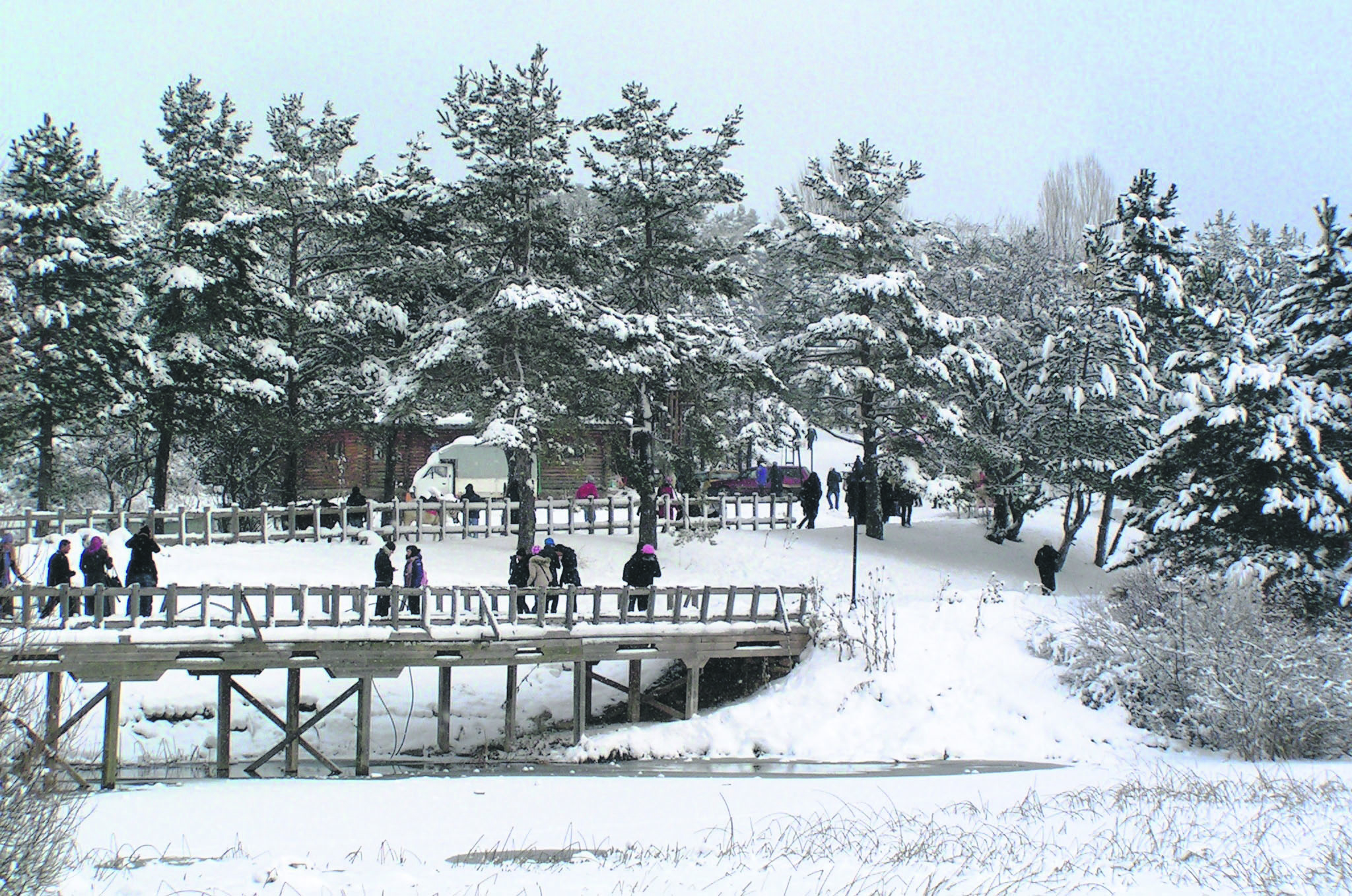 Many famous Turkish and foreign photographers visit Seven Lakes every year to capture the winter beauty the lakes have to offer. Even if you are not a professional photographer, the ambiance is so beautiful that you will never want to leave. As you tour Abant Lake, you may have some problems without sunglasses. The whiteness of snow combined with the sun can be quite bright. During harsh winter weather the lake may freeze as well and officials urge travelers not to walk on the lake. Abant, with its pure tranquility, is like a painter's pastoral masterpiece. During your stay in Abant, you can try activities such as nature photography, painting, hiking and lake fishing.

Sapanca Lake:
Lake Sapanca is a newly popular destination in recent years and is located in the northwestern province of Sakarya and renowned for its beautiful winter atmosphere.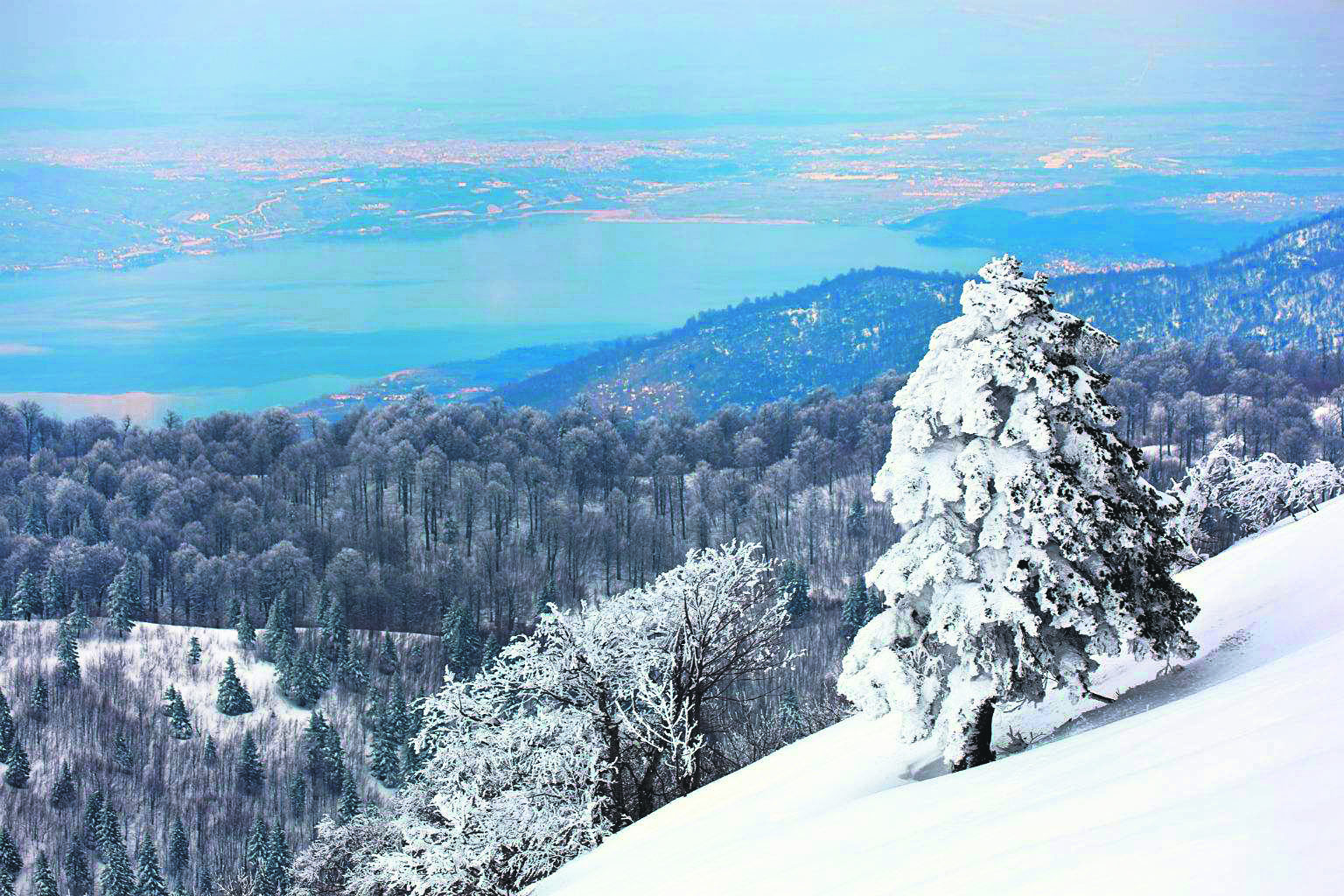 Even though the area does not see a lot snow in winter, the landscape is still picturesque. Close to Istanbul, Sapanca's clean air and high quality hotels that offer spa and massage facilities are perfect for those who are tired of the daily rush. It is a nice and quiet place to relax for a winter getaway. Sapanca is home to many fascinating nature spots, Maşukiye being one of them. With its salmon restaurants and natural beauty, Maşukiye is a place you can visit throughout the year to spend a day immersed in nature. The best thing to do in Maşukiye is to go into Alabalık (Salmon) Valley. The road that lies at the end of the line of restaurants will take you wherever you want to go. You can see huge chestnut or oak trees and there is a nice surprise of a waterfall waiting at the end of the road. If you visit restaurants in Maşukiye, you must try cheese, fish and mushrooms, all cooked on tiles. You can also spend time in the country-style hotels around Maşukiye. A quiet destination hidden in nature with a little bit of snow will help you to renew your body and soul around Sapanca Lake.
Sarıkamış:
Sarıkamış, located in the northeastern province of Kars, is renowned for its high quality snow and skiing facilities suitable for professional skiers.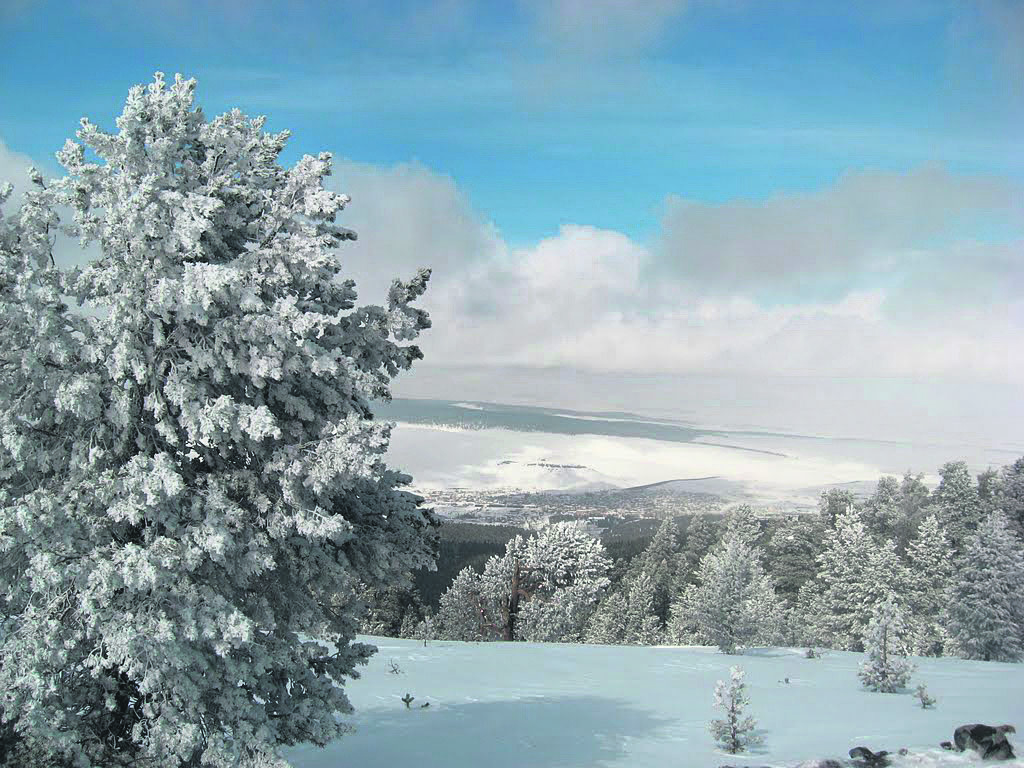 If what you expect from winter travel is skiing, skiing and skiing, Sarıkamış is a perfect destination for you. Renowned for the rarely seen crystal snow on its tracks, Sarıkamış is a perfect skiing destination surrounded by yellow pine forests that block the wind. The prime time to ski in Sarıkamış starts in December and lasts until April, making it the place with the longest open availability in Turkey. Sarıkamış is sunny most days of the year and there is no avalanche risk, so it is the first choice for snowboarders as well as cross-country skiers. There are also three state-of-the art chairlifts and ski runs spanning 12 kilometers. Professional skiers and those who are looking for a winter holiday with a historic atmosphere generally prefer the Sarıkamış Ski Center. The ski centers in Sarıkamış are 2,100 meters to 2,634 meters above sea level and snow can reach two meters deap. Sarıkamış is also a perfect spot for skiing lessons for beginners.
Warm up with traditional Turkish drinks on cold winter days


When winter comes, two traditional drinks pop up on every street corner in Turkey: Salep and boza. These two traditional drinks remind us that winter has arrived and these traditional drinks are ready to warm you up.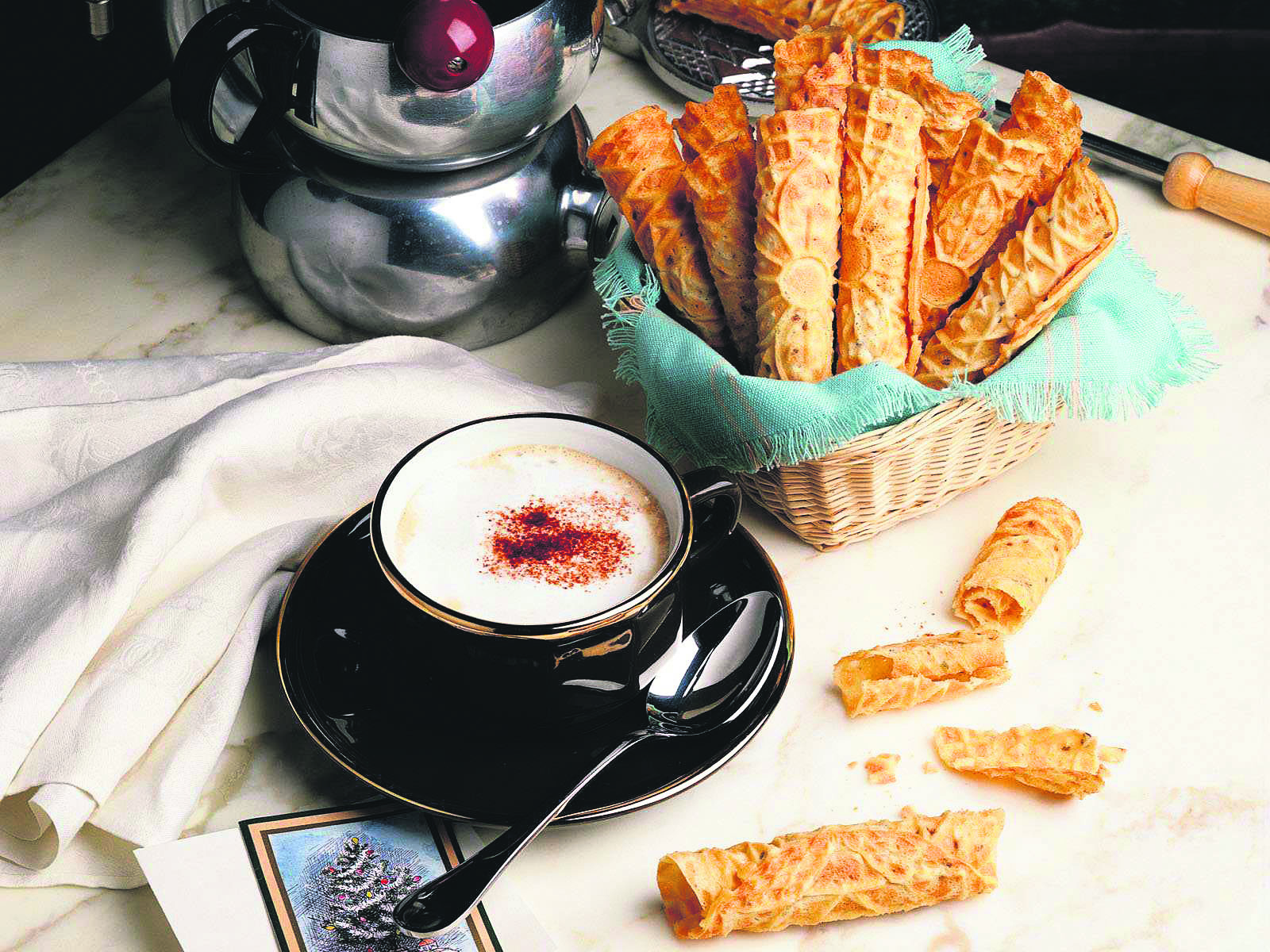 Salep
is made from orchids, which has been fascinating humanity with their beauty for many years. The idea to produce a drink from orchids completely belongs this region. The legend said that when Turks converted to Islam, they invented salep to warm up in cold winter days since alcohol is forbidden in Islam. Salep is a calming and delicious drink and its healing effects on some illnesses also cannot be disregarded. It is believed that salep heals respiratory issues such as bronchitis and cough. Some claim it strengthens the heart and mind and cures diarrhea.
Wild orchids' stems are washed, dried, boiled and then crushed into powder. This soft and silky powder is the main ingredient of salep. Since orchids are an elegant and expensive flower, salep powder is not cheap to buy. Salep is often made with hot milk instead of water because it is widely believed that water changes the intensity of salep. The best place to try salep is at Emirgan Sütiş on the European side of Istanbul. With a little bit cinnamon on top, its taste is mouth-watering.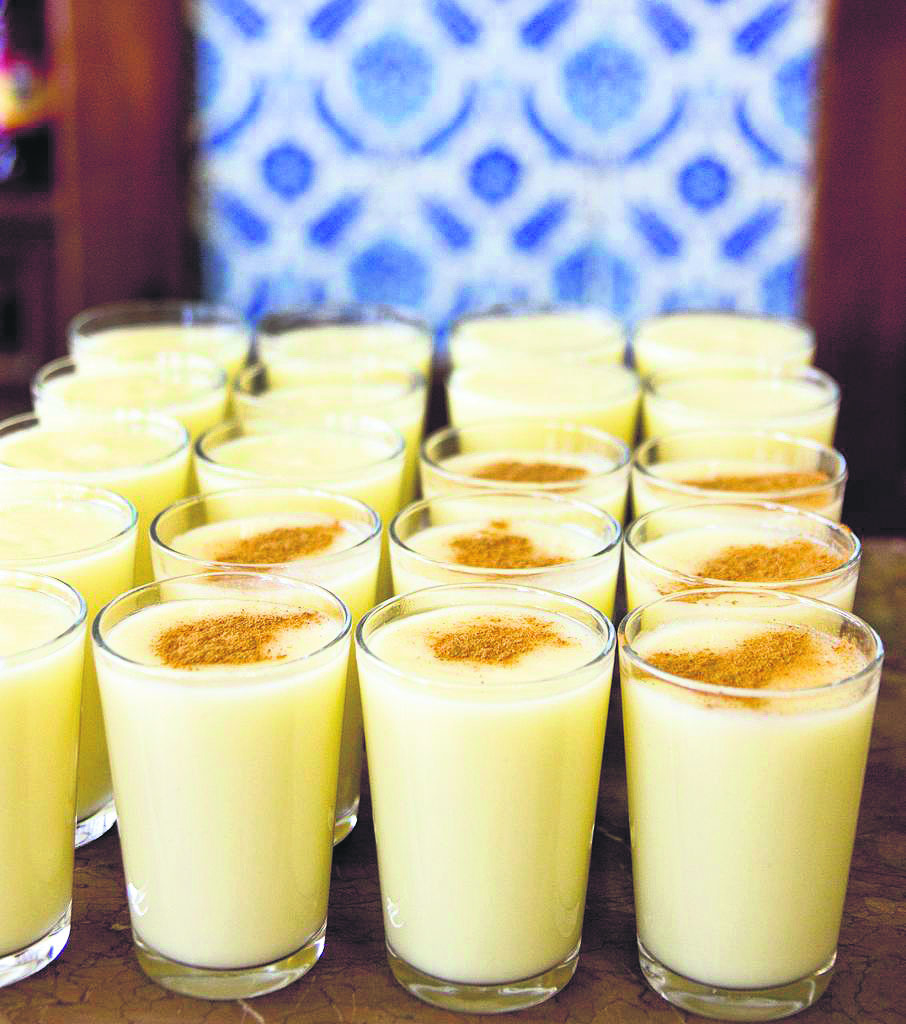 Another winter beverage to enjoy in Turkey is
boza
, which is believed to be one of the oldest beverages from this region. It is made from fermented grains and has high nutrition values of protein, calcium, thiamine, niacin, iron and zinc. Due to its nutrition, it makes the stomach feel full and that is why it is suggested to drink it at least two hours after a meal.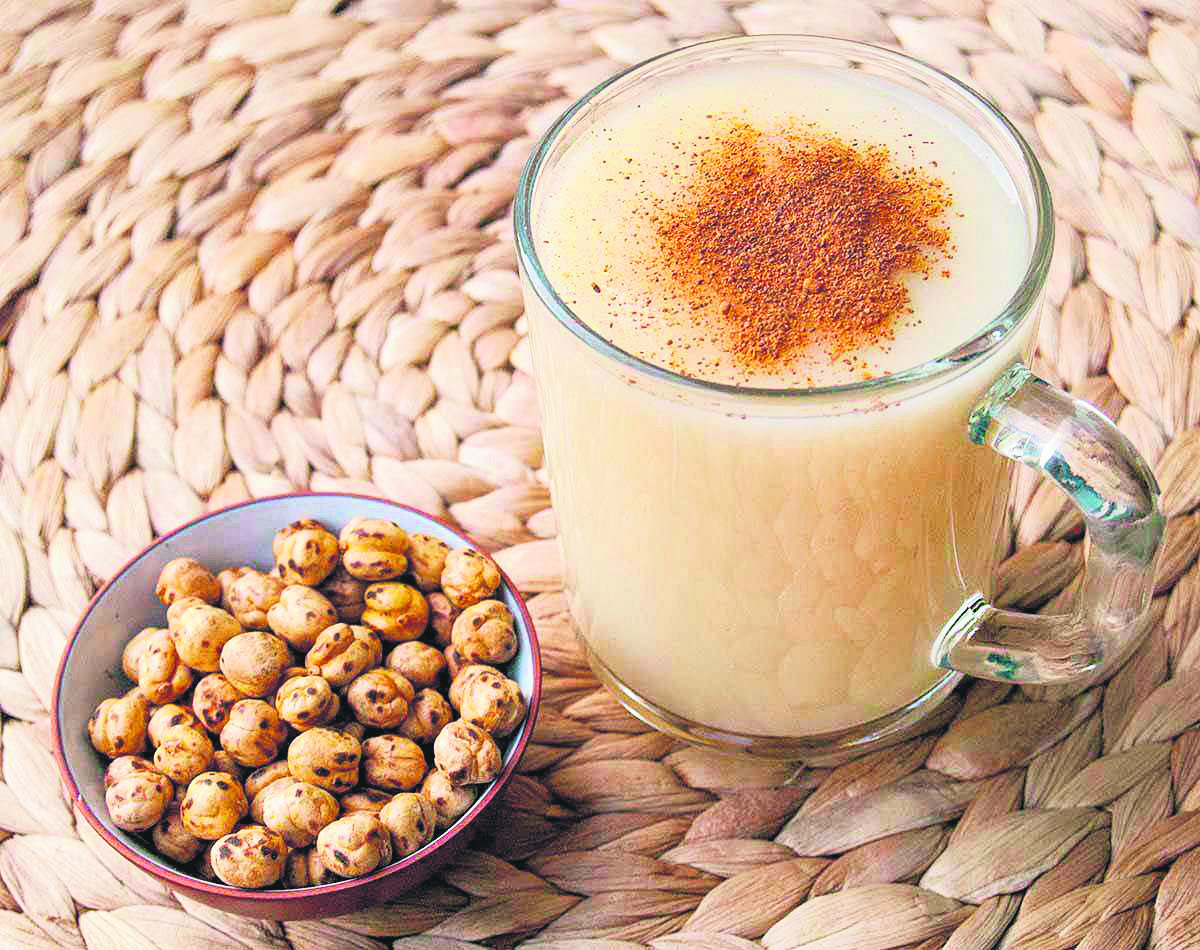 According to historic records, the Turkic people of Central Asian invented boza in the 10th century and later, during the Ottoman period of the 16th and 17th centuries, it was forbidden due to its opium content and the fact that excessive fermentation gave it an alcoholic level. In the 19th century, another version of boza with no alcohol began to gain popularity both at the Ottoman palace and in society.
In those days, street sellers strolled through Ottoman neighborhoods and called out: "Booozaaaaaa" in the streets as they sold it. Even today, this tradition can be seen on Istanbul's streets on cold winter days. When you hear the voice of a man selling boza, it is definite that winter has arrived. The best place to enjoy a cup of boza is at Vefa Bozacısı in the Fatih district, founded by Hacı Sadık Bey in the 19th century.