At some points in our lives, we all need to slow down and relax in order to escape the rush of our daily lives. With technology and "big city life" expanding at rapid speed, we are under mounting pressure to be more and more punctual. Big city dwellers can typically be seen walking like zombies glued to their smartphones, unable to look up at the sky and appreciate the beauty of nature. In aims to address this "modern problem," the Cittaslow Movement, a worldwide concept, challenges us to replace the suffocating habits of metropolitan city life with constructive habits that allow us to discover both inner and outer beauty.

Established in Italy in 1999, the Cittaslow Movement aims to improve the quality of urban life and overall well-being of people by slowing the globalization process to preserve the cultural diversity and unique characteristics that make small towns and large cities special; all while inspiring us to adopt a healthier lifestyle. Eleven towns across Turkey are now participating in the movement - one that is expected to support Turkey's expanding tourism sector and its high influx of tourists -- as people across the country realize the importance of slowing down in daily life.

In these "slow cities," you can discover the heart of nature, organic foods, tranquility in daily life and many historic traces of the ancient civilizations that left their footprints in Anatolia.

For those who want to put their busy schedules on pause and enjoy a "slow-motion" experience, the following Cittaslows await you in Turkey.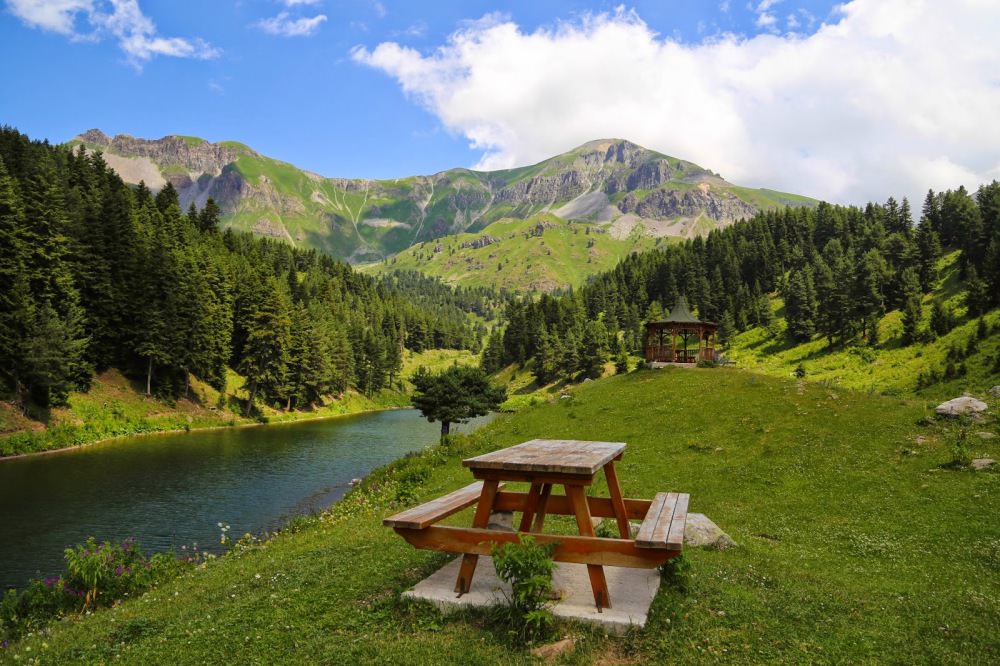 Şavşat in Artvin: Recently announced as a "slow city" with a certificate given by Cittaslow International in January 2015, the Şavşat district in the northwestern city of Artvin has a special place in the hearts of those who love visiting its highlands and taking in its luscious greenery, in one of the few places in the world where you can see nature in its pristine, unaltered beauty. Karagöl - meaning Black Lake in Turkish - the Şavşat Castle as well as the breathtaking highlands that surround Şavşat - are among the best destinations to visit in Şavşat. The friendly atmosphere offered by local residents also contributes to its worthiness as a cittaslow city. Here, you can see smiling locals ready to greet you throughout your stay. For the adventurous who prefer to venture out of Şavşat and into other parts of the Artvin province, you will find nearly 45 different species of butterflies in one of the richest regions in terms of fauna and flora, drawing the attention of many nature-loving tourists eager to photograph everything this province has to offer.

Uzundere in Erzurum: Uzundere is the newest cittaslow in Turkey, added to the list just one week ago on March 21. Located 84 kilometers northeast of Erzurum, Uzundere is home to the historic Osvank Georgian Church and the Üzgüzek Castle, as well as one of the world's biggest waterfalls, the Tortum Waterfall. The area will undoubtedly become a rural tourism destination. Uzundere offers more distinct natural beauties than any other cittaslow across Turkey; namely, you will see the eastern beauty of the highlands covered with snow nearly year-round, as well as moorlands that display not only Turkey's greenery but also its eastern mystery. If you want to discover Turkey's east and its hidden treasures, the newest cittaslow, Uzundere in Erzurum, awaits its visitors.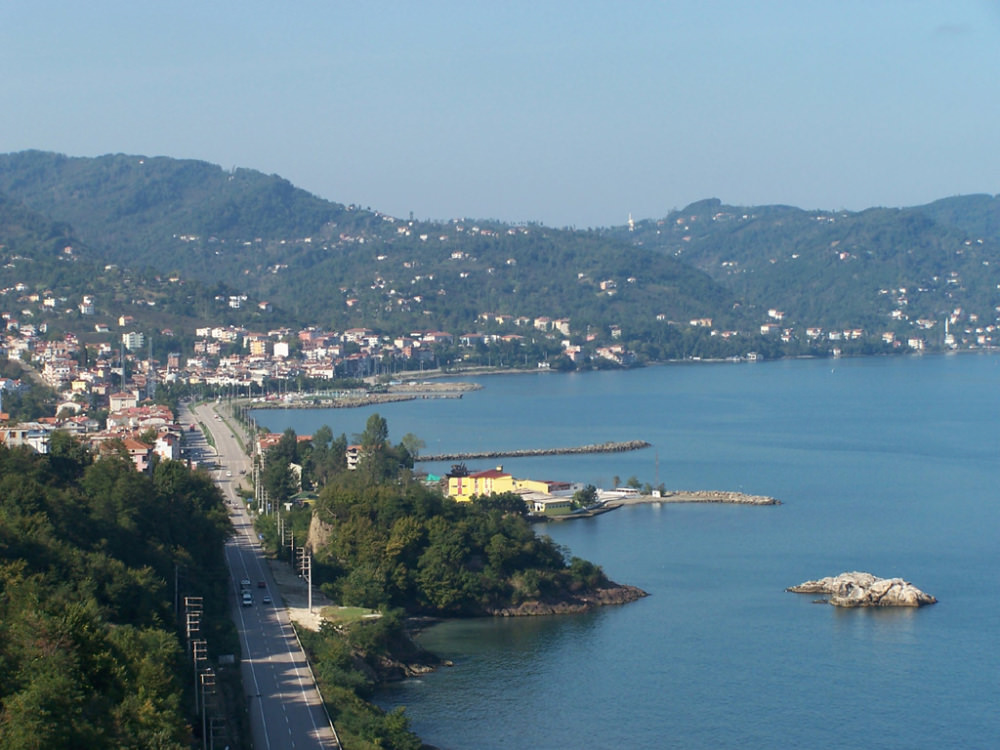 Perşembe in Ordu: Located just ten minutes away from the city center in the northern province of Ordu, Perşembe is like a seaside haven, offering natural beauty and the choppy Northern Sea. Notable places to visit in Perşembe include Perşembe's holiday resort hotel, Menderesönü, the old residential site of Büyük Ağız, Aktaş Beach, Hoynat Island and the castle. Home of one of the best sea tourism industries in the region, Ordu's Perşembe has the cleanest and longest coastline along the Black Sea, which is why it draws much attention with its natural beaches, hidden coasts and parks. The majority of those living in the region inhabit wooden houses built on the plateaus during the summer. Imagine how perfect it would be if you were at the center of nature, having left the entire world behind you. If you want to explore Turkey's hidden seaside beauties, Perşembe must be on your destination list.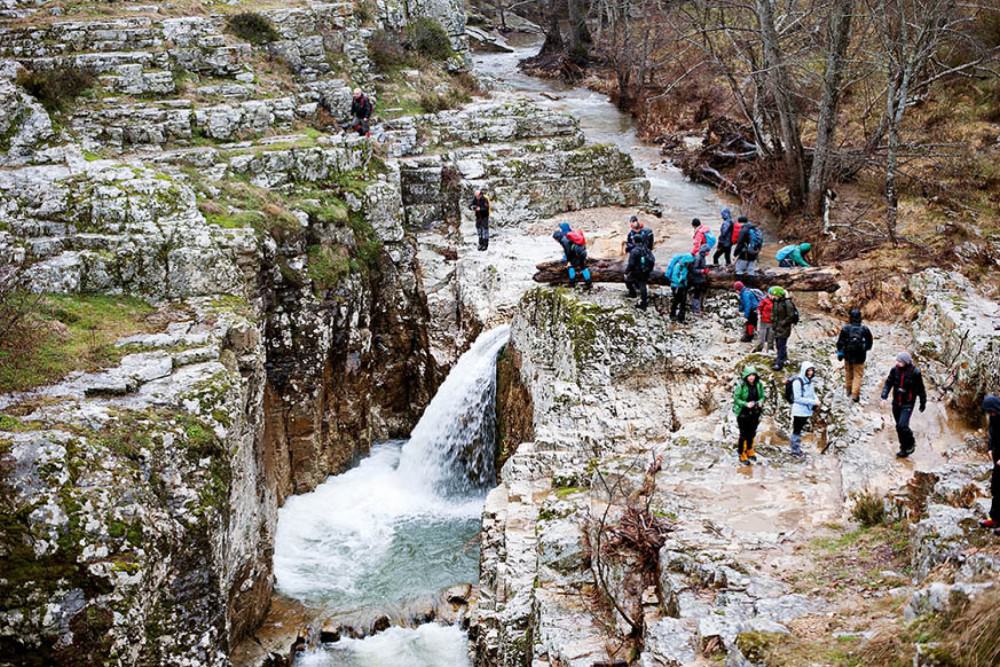 Vize in Kırklareli: This small, slow-moving and peaceful town in the northwestern province of Kırklareli is located near Turkey's border with Greece and Bulgaria, attracting a growing number of visitors with its forests, rainfalls, lakes and the Northern Sea coastline. Dating back to the Byzantine and Roman eras, Rize has many antique theatres and castles - as well as Ottoman architecture - and mosques, bazaars and fountains. Rize is known for its "linden" - a special leaf used in Turkish tea - and features many food, culture and archaeological projects. Rize is the place to go and see how Turkish culture has been influenced by the culture of The Balkans.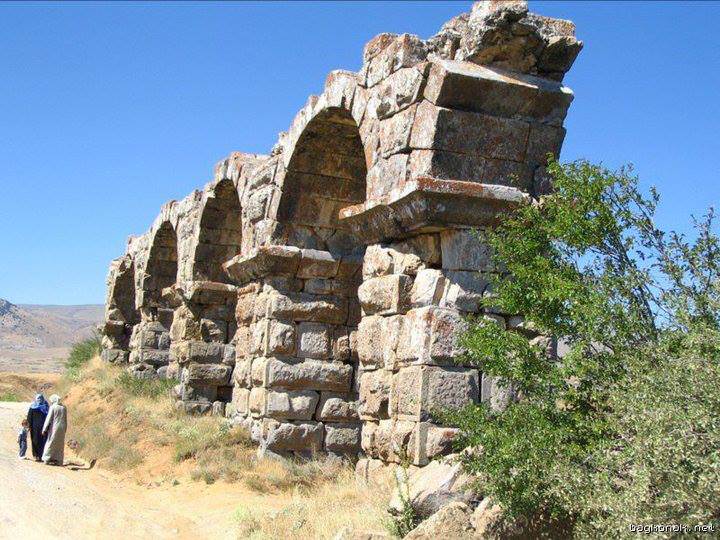 Yalvaç in Isparta: Located in the Mediterranean city of Isparta, Yalvaç is a cittaslow destination that offers history and cultural diversity at the same time. Located a notable distance from the Mediterranean Sea, the town is a very old settlement with its own, unique history and cultural diversity. Here, you can see museums, ancient ruins and the Hoyran Lake. It was here in Yalvaç that the ancient city of Antioch, established by Alexander the Great's General Seleukos, was located. In the ancient city of Antioch, just one kilometer from Yalvaç, there is the historic church of St. Paul, various Turkish baths and ancient theaters. A local mosque in the town has historic significance but its construction dates are unknown. In Yalvaç, there are many apple orchards where you can grow, buy and sell your own apples; for those planning a more lengthy stay in the city. With its friendly locals and villagers, visitors can enjoy learning about traditional, local cuisine as well as how to make handicrafts such as leather work, metal work and felting.

Seferihisar in İzmir: Listed as the first cittaslow of Turkey, Seferihisar in Turkey's Aegean town of İzmir is where history meets the sea. Seferihisar lies away from the big city's hustle and bustle, surrounded by the Aegean Sea. Within the district, there are ancient cities dating back to the Hellenistic and Roman periods. In the ancient city of Teos, for example, which is known to be one of the 12 Ionian settlements dating back to the Archaic Age, there are monuments which were erected in honor of the Greek god Dionysus, the Altar, Agora, Odeon and harbor ruins. During your stay in Seferihisar, I recommend that you visit those monuments or stroll down the street to the small port of Sığacık, which offers the most serene atmosphere you can find in Seferihisar. Sığacık, home to an ancient castle built by the Ottomans in 1522, offers its visitors a chance to take a step back in time at its historic naval facilities, where visitors can explore pieces of history. Notably, these historic monuments and ruins are the main reason why this Aegean town has remained underdeveloped for centuries - protected from the passage of time by its ancient archeological sites and protected military zones in the area. Living in this town is like a dream -the blue waters of the Aegean Sea lap gently at the shoreline in front of you when you wake up, and the relaxing daily life of the village awaits you for the rest of the day.

Gökçeada in the Aegean Sea: Known as the largest island in Turkey, Gökçeada is located in the Aegean Sea and is renowned for its clean beaches and natural resources. Located between the Gulf of Saros and the Dardanelles Strait, Gökçeada is the westernmost point of Turkey. If you are looking to live the life of an islander in a cittaslow, Gökçeada offers a slice of true island life in Turkey with history, culture and tradition set on a stunning landscape of the sea. The island is also the first cittaslow island in the world, and is also the perfect spot for surfing in the Aegean Sea. Among other destinations on the island, Zeytinliköy is known as the best, with its pristine beaches and natural beauty. The island's Kaleköy is also renowned for its picturesque view. With every shade of green, pine forests, olive groves, natural life, organic products and alternative sports, Gökçeada is one of the best cittaslow destinations for those who need to slow down.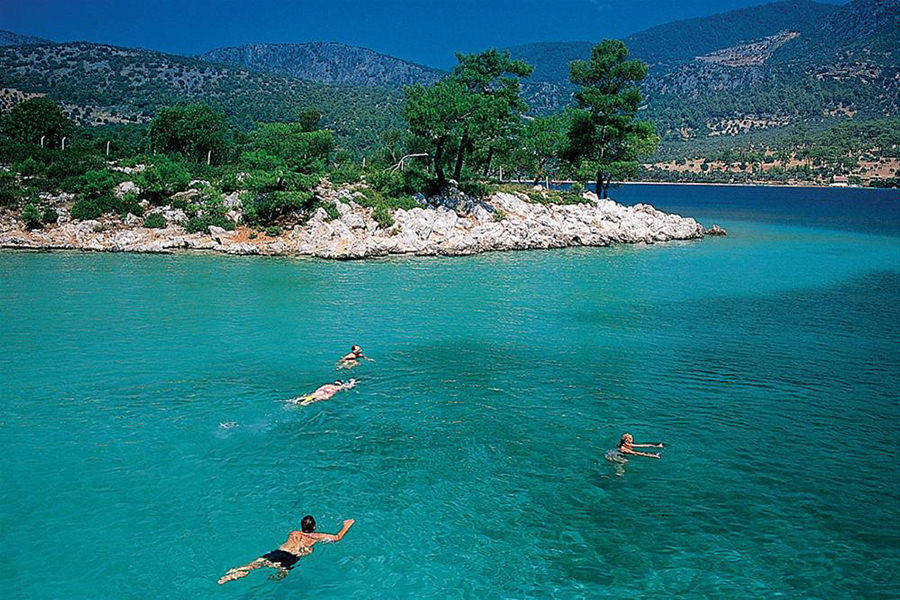 Akyaka in Muğla: The Turkish province of Muğla is already a famous destination, featuring many tourist towns that offer vivid nightlife and boast a large number of visitors during the tourist season. But, a town called Akyaka is a real hidden gem among other tourist destinations. On the way to Muğla, many of us pass through this small, cittaslow town, but unfortunately, many of us only visit for a couple of hours. So, next time you get the chance, make time to stay in Akyaka and enjoy its prime location where blue sea meets green land and serenity meets humanity. Surrounded by pine trees on the Gulf of Gökova, Akyaka, once a small fishing town, is today a holiday paradise with award-winning houses and wooden balconies. Listed as a cittaslow in 2010, Akyaka is where you can find absolute peace with no traffic, no loud music and no noise. This magical town not only features organic foods and serene daily life, but also nature-centered sports and activities such as windsurfing, biking, kitesurfing, sailing, paragliding, rafting, trekking, riding, rock climbing and sea kayaking.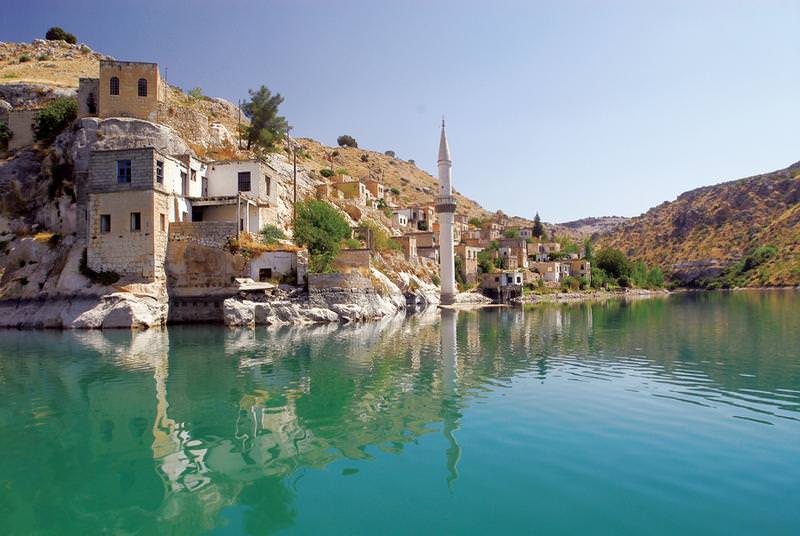 Halfeti in Şanlıurfa: Renowned for its hospitable locals, diverse culture and rich history, the southeastern province of Şanlıurfa is already one of the most attractive destinations in Turkey to visit. When it comes to Halfeti, it can be said that the town enjoys functioning as both a cittaslow town and one of the most eye-catching tourist locations. Sadly, nearly 150 homes from two neighbors of this small farming town on the east bank of the Fırat River have been submerged. Many families lost their homes and relocated to "New Halfeti." Halfeti, one of the oldest districts in the region, has been home to many ancient civilizations since the town was conquered in 855 B.C. by the Assyrian King Salmanasar III. Then, it passed into the hands of the Greeks and later to the Arabs before the Byzantines reconquered the city and held it until the Ottomans captured the city. Bearing witness to many civilizations throughout its history, the town developed its own unique culture and rich historical heritage. Designated as a slow city in 2013, Halfeti is also the first cittaslow in southeastern Turkey.

Taraklı in Sakarya: The protector of the Ottoman legacy in northwestern Turkey, Taraklı, is off the beaten path for visitors with its old-style wooden houses and narrow streets dating back to the past three centuries. Taraklı was listed as a cittaslow destination in 2011, and has attracted more tourists since then. However, its beauty has long been known to locals as a favorite destination to visit on the weekends. People in Taraklı still live as if the modern world had never arrived in their town. Every place you visit in Taraklı will make you feel as if you were living in old Ottoman times. There are many handmade crafts, wooden combs and healthy organic products in bazaars set up in the town. Taraklı houses, the Yunus Pasha Mosque, therapeutic natural spring waters, Hark Canyon, the Acısu River and the Hamza Spring are among the places you should not miss during your stay in Taraklı. For a trip into history, Taraklı is one of the best cittaslow destinations for history lovers.