You will be mesmerized by the natural beauty and friendly people of Turkey's westernmost point, İzmir, previously known as Smyrna. In April, nature awakes and refreshes the entire world and people's minds. In İzmir in spring you can find inner and outer peace by escaping from the rush of suffocating daily life.
"Infidel İzmir" is the nickname bestowed on the city, Turkey's third-largest city and the most secular province in Turkey. It was a melting pot for many years with Armenians, Jews, Greeks, Italians and French who came to the port city during the Ottoman era. In İzmir, people are generally relaxed and completely in accord with Aegean culture unlike most Turkish cities, so you feel as if you are less in Turkey in İzmir.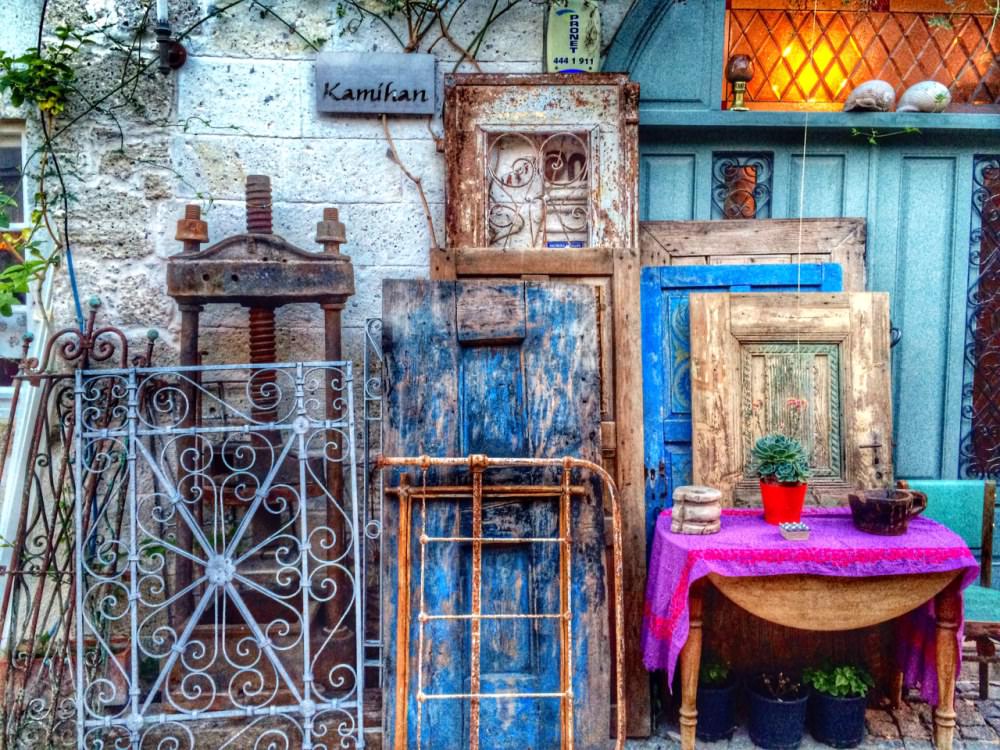 Despite its beauty and amazing coast, İzmir has sadly not been developed in terms of infrastructure and municipal facilities, as it still has a limited metro line, landscaping and irregular urbanization. Leaving this aside, many visitors still say that İzmir is an amazing city when you see the sun set over the Aegean Sea.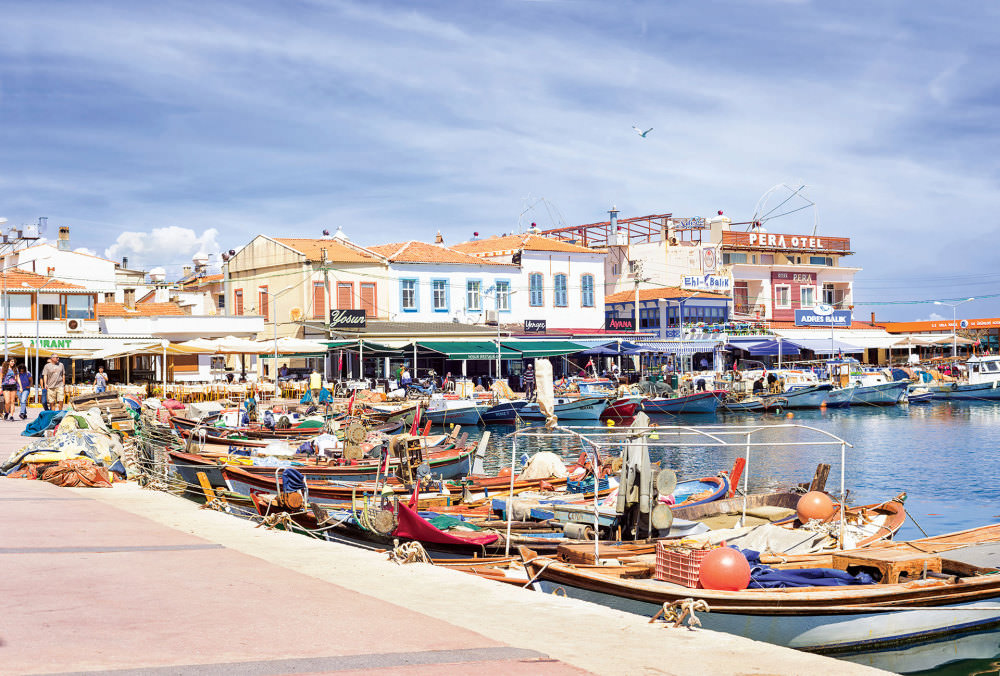 Saturday
5 p.m.
Many airlines fly hourly to İzmir, which is only 50 minutes from Istanbul's Atatürk International Airport to İzmir Adnan Menderes Airport. The first thing you must do, unless you are on road trip, is rent a car at the airport. Even though most places are close to the city center, no visit is complete without a trip to İzmir's seaside towns. Ramada Encore in the Balçova neighborhood is a nice, affordable resort for short visits. All hotels are located close to each other, and Balçova is situated between the city center and the Çeşme highway. Its incredible Aegean Sea view is a plus.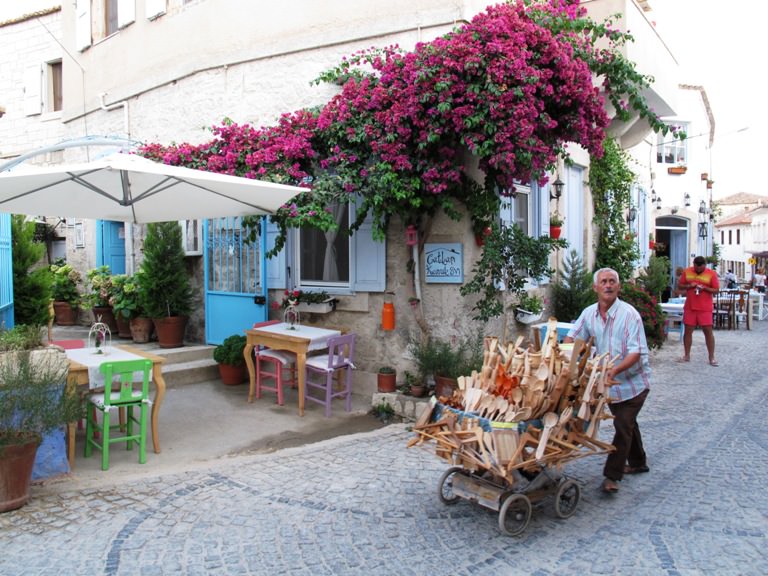 7 p.m.
After dropping your luggage off at the hotel, have a dinner of mouth-watering Aegean dishes at the lavish restaurants at the nearby Levent Marina. Since the season does not completely open until April 15, restaurants may not be crowded. The Tuval Cafe & Restaurant at the marina is a perfect spot for a long, exquisite dinner with friends and loved ones. Tuval is a famous restaurant in İzmir with a branch in the İzmir tourist town of Alaçatı. The restaurant's view is of the opposite shore, Karşıyaka. Due to dozens of yachts anchored in the marina, you may not see the view well, but it still has a great atmosphere. Try the sea bass, but beware of the cats that are looking to jump onto your lap. Once fed, they are part of your table. In İzmir, you do not eat dinner and leave, it is important to socialize and have a lengthy chat.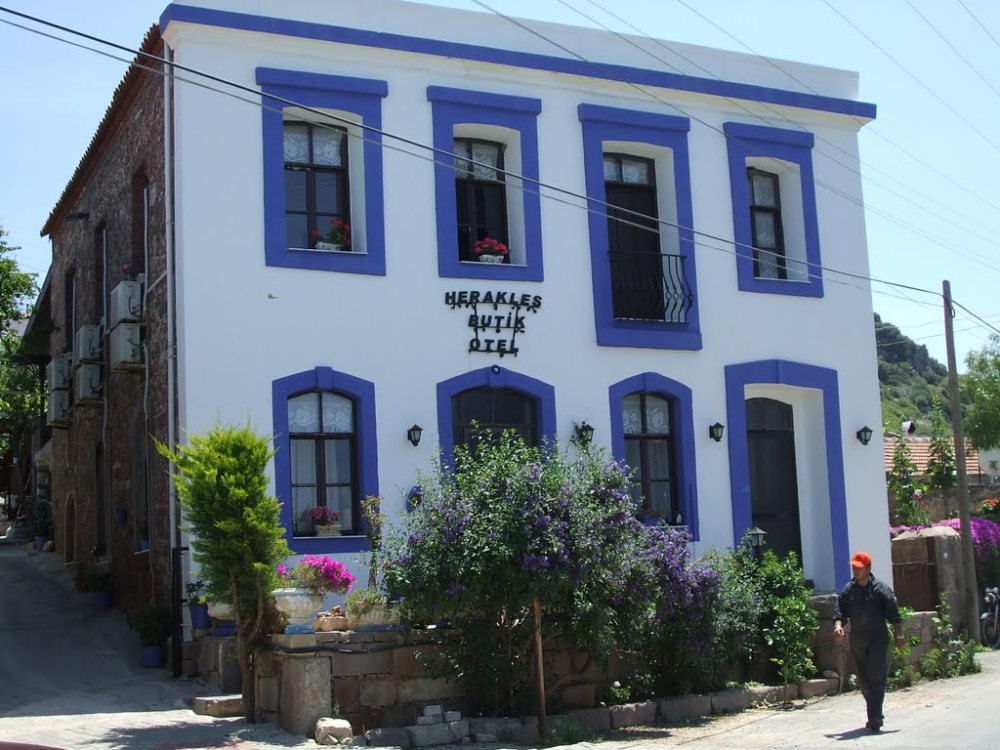 Sunday
8 a.m.
An energetic Sunday begins in İzmir. Hit the road to discover the beauty of the seaside. Most residents travel to refreshing seaside towns in Çeşme and other small districts on weekends. When traveling with people from İzmir, never say no, and take to the road with them. Only 30 minutes away from Balçova, there is the seaside town of Urla with an amazing smell of the Aegean Sea. The Sunday breakfast destination in Urla is Denizaltı Cafe. Once you see it and the neighborhood you will want to move there. Timing is of the utmost importance for Sunday breakfast at Denizaltı Cafe. From 9 a.m. to 10.30 a.m. you can avoid rush hour and get better service. At around 11 a.m., it becomes crowded, and you may have to wait 20 minutes to 30 minutes for a seat. An Aegean breakfast demands tables that are twice as long as normal due to scores of different Aegean dishes from cheeses with jam n, a variety of tomato pastes, fresh cucumbers and tomatoes and all kinds of olives and boyoz (a pastry associated with İzmir). If the weather is good, you can sit right by the sea. But remember that the season opens after April 15 and before that it can be very windy.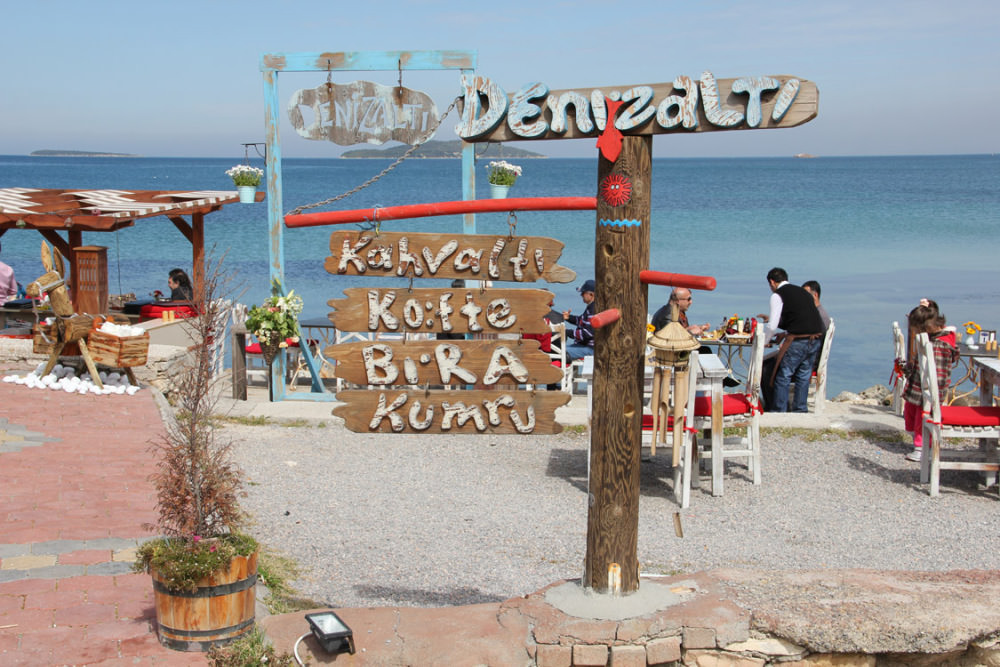 11 a.m.
After a cozy breakfast in Urla, go to the Ildır neighborhood, which is different from most seaside towns in İzmir. It is an untouched spot with no tourists or horns. Known as Erythrai in ancient times, the name comes from "erythrostan" in Greek, which means red, due to the surrounding red soil. During your stay, visit the ancient city of Erythrai where excavations still continue.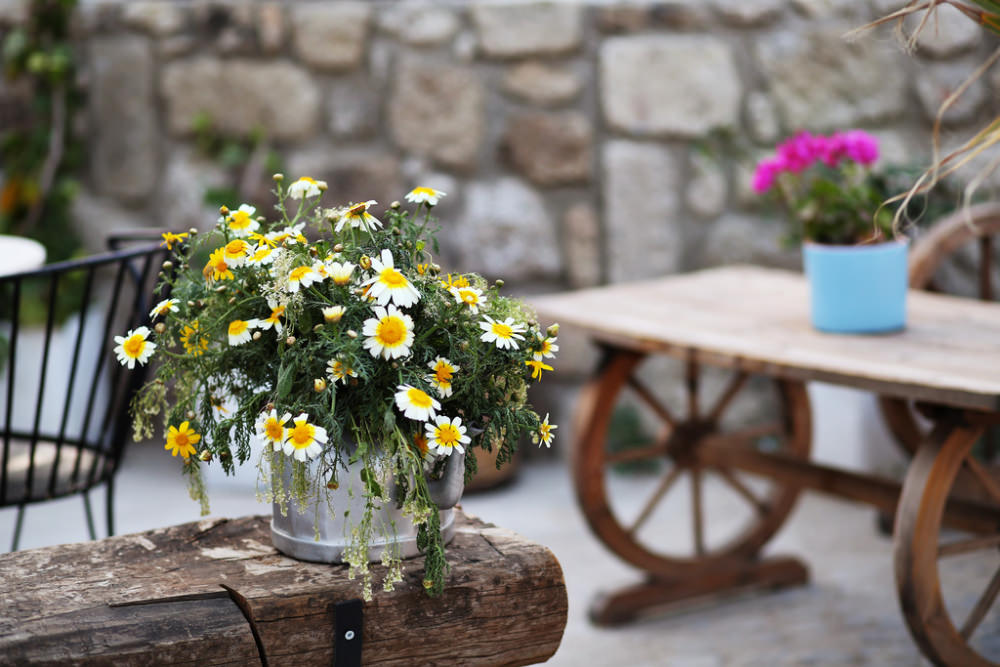 On the must-haves in Ildır is artichokes and fish. Ildır is a little fishing town, home to one of the most mouth-watering fish you can try on the Aegean coast. On the hilltops surrounding Ildır, you can catch the best sunsets in Turkey while nature touches your heart. There are hundreds of olive trees, almond trees and bougainvillea in the town, and it smells like heaven. In April, you must try "çağla badem" (raw almonds). Once you try it, you can't stop yourself. It is like a Turkish plum with a better taste. Ildır has the best artichokes in the world, and many people sell artichokes in the town, so buy one.
15 p.m.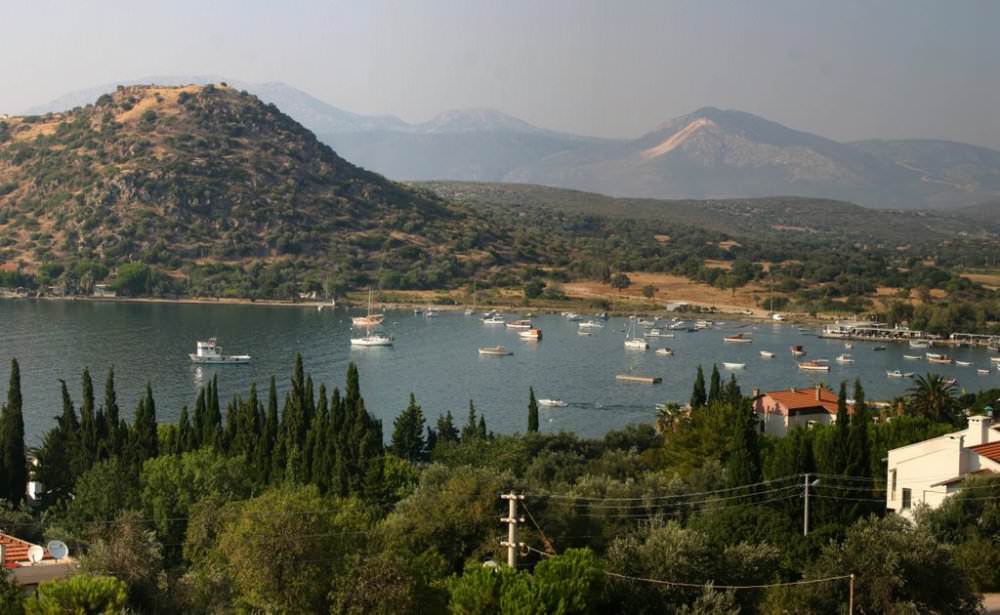 The next destination is Alaçatı, a mall coastal town surrounded by stone houses with grey walls dotted with vivid blue windows. As you stroll along the streets, all paths lead to the Aegean Sea. In Alaçatı, just 8 kilometers southeast of Çeşme, a picturesque scene greets you. Once a hidden secret, Alaçatı has become a center of attraction for foreign tourists and Turks. Famous as a haven for windsurfing with vast sandy beaches, crystal clear turquoise water and a steady wind, Alaçatı is also adored for its architecture and narrow, yet bustling streets lined with beautiful cafés, restaurants and artisan shops that are reminiscent of fairytales. April is the best time to visit before the season opens with no rush, no crowd, only the smell of the sea, bougainvillea and hyacinths. In summer, the town is much too crowded. Alaçatı is renowned for its gum mastic and ice cream with gum, delights you must try. Hacı memiş Street, one of the most crowded streets during the high season, awaits your discovery in spring with no rush or crowd. Alaçatı's shops offer numerous travel gifts, such as giftware, accessories- especially Alaçatı bracelets suitable for women and men - interesting stickers and lovely outfits. With trendsetting accessories and affordable prices, my personal favorite shop is Alatakı.