One Saturday morning we made the quick decision with a couple of friends to put on our sweats and set off to Şile, a sleepy coastal town one hour from Istanbul. Even for a day trip, Şile has ample options to satisfy you if you are keen on travel. That day, our choice was outdoor sports, something that none of us were quite good at. With enough junk food in the backseat, we felt blessed as we drove away from the city's crowded scene to a peaceful, rural setting.
On the road on the outskirts of Şile, you will find recreation areas and breakfast spots on every corner - so, there is no need to eat before leaving home. I highly recommend that you take a break to spend some soothing time in nature on your road trip. Almost every spot serves a rich, "traditional Turkish village breakfast" offering roughly 20 different Turkish breakfast staples, ranging from fresh pastries to menemen - a famous breakfast dish made of eggs, tomatoes and green peppers as a classic accompainment to big weekend breakfasts in almost every Turkish home. We were heading to the Sofular Village when we stopped for a quick breakfast at a lavishly green picnic area situated just opposite of the village. What surprised me was the authentic rural life we found ourselves in just an hour from the hectic city. As we drove along these narrow streets, we saw village women standing over small stalls with freshly baked breads, dairy farm milk and homemade jams, while some were busy in their gardens early in the morning.
Off-road fun on a quad bike
After a 10-minute search around the village, we finally arrived at our destination: The Zebra ATV Off-Road Club. This was our very first off-road experience but we were all ready to take the challenge. First, we took our safety gear and a professional guide instructed us on how to use and control a quad bike, which seemed not a hard thing to do. After being briefed on the rules of off-road driving, we took a 15-minute practice tour. After the engines were revved up and ready to go, it was time to take control of our own quad bikes and feel the adrenaline rush while driving up and down the sand platform. For a senior outdoor adventurer, riding on a quad bike is a liberating experience. The club's platform takes you to high sand hills, narrow passages at the heart of lush forests and, finally, the village's pristine beach where you drive right in front of the sea. If you have not tried it before - like me - you must be ready for the thrill and the G-force at the bottom of a dune. Indeed, after having a small accident, I thought it was not my cup of my tea, despite enjoying the experience. The tour lasted one-and-a-half hours and our guide took some funny photos of us on road. Our session was held in the morning hours but if risky adventure is what you are looking for, you must take a quad bike tour at night when you can only see the beam of the bike's headlight and hear the sound of the sea coming from a distance. At the end of the tour, we all thought it was fun to have gotten so dirty while driving. We got back in our car and this time we set off to find a resting place before returning to city life. As soon as we saw the sign for "Saklıgöl," we followed it and quickly came to a recreational area with a picturesque lakeside view. The lake "Saklıgöl" (Hidden Lake) is set in the middle of the Şile forest and, from your first step near the lake, you feel as if you have found a hidden gem as its name suggests. A small and beautiful duck house is set up on the lake and ducks are swimming around it. You can either take a seat in the restaurant or rent a gazebo - like we did - and order a samovar (a metal container to make tea) to have a cup of fresh tea with friends. You can also rent a barbecue pit and bring your own meat to cook. A wide track is available for walking and cycling in the picnic area as well.
Camping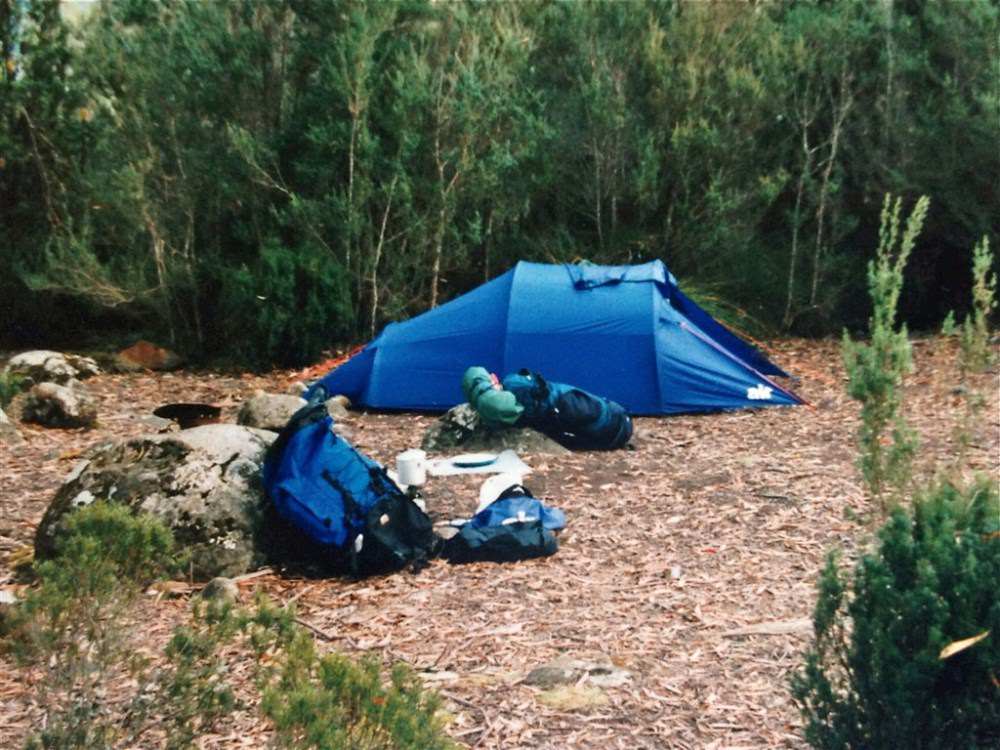 You do not need to go far to find peaceful camping spots near Istanbul that allow you to discover another dimension of the city you live in. In Şile, the Istanbul Camp Club offers nearly all outdoor activities including camping. From April 30 to May 1, the club will be running a special camping event "Baço Kamp" exclusively for fathers and their children. Camping is a great chance for children to see Mother Nature at its finest while introducing them to wildlife and beautiful seaside views. For longer stays, you can reserve bungalow houses or set up tents. The club also organizes different camping programs for children and schools along with other outdoor activities from paintball to geocaching and trekking under the guidance of the facility staff.
On a different level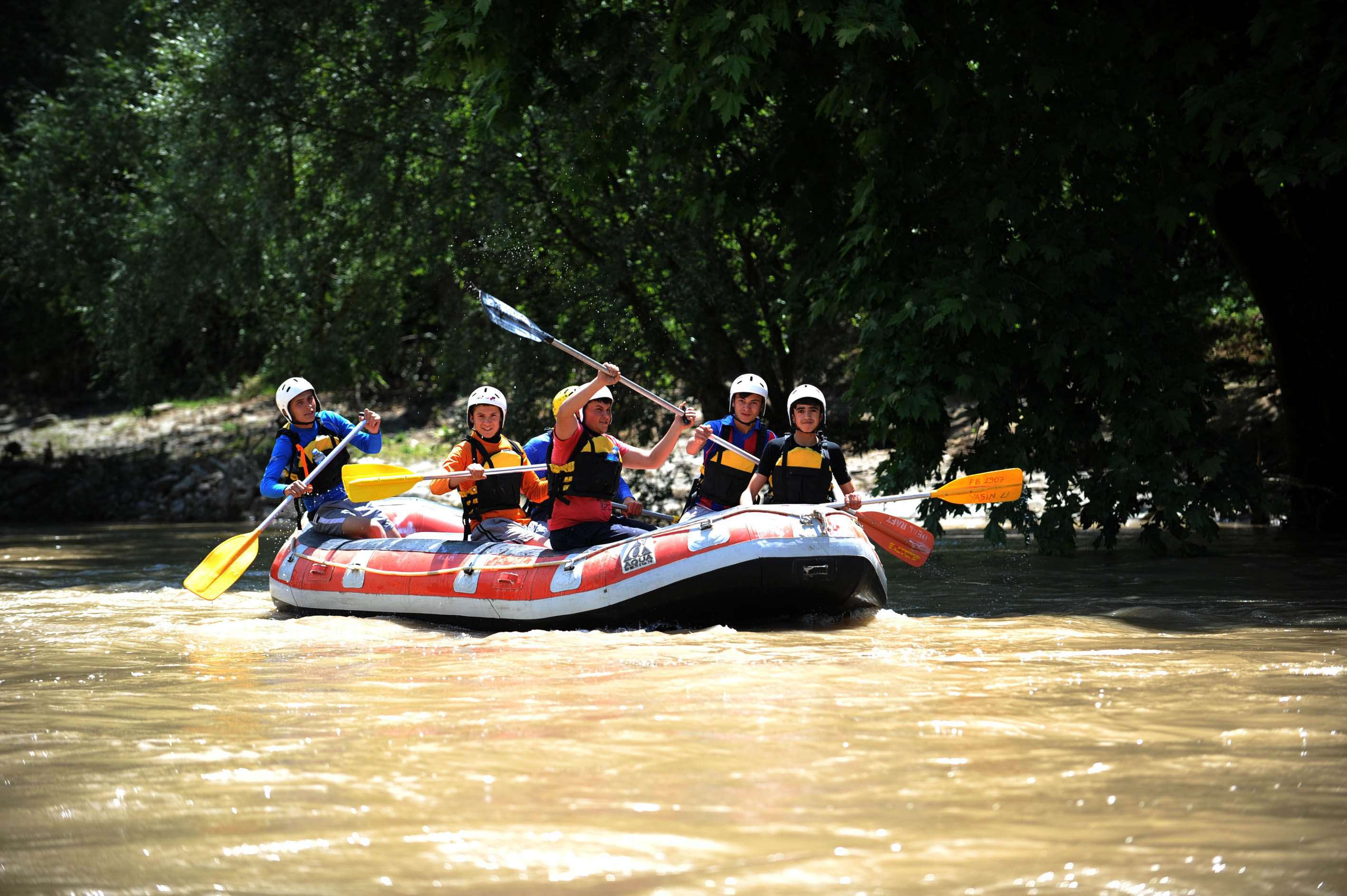 What could be more thrilling than succumbing to the power of a mighty river and going with the flow? Two hours away from Istanbul, the Melen Stream in Düzce, a district of Sakarya province, is a popular rafting destination where you can enjoy the sounds of rushing water. If water sports are what you are looking for, the Melen River is another choice for a one-day road trip. A rafting excursion generally takes a little more than two hours and if you join a tour, you'll have the opportunity to enjoy lunch, lounge in the sun, take a few photos, and enjoy the mountain scenery during the break. You will have a chance to shower and change your clothes at an established facility before driving back to Istanbul. Check out the rafting facility in Cumayeri for an adventurous activity on water.