Lying on the Black Sea coast, İğneada is a small town in the Demirköy district of the Kırklareli province. Known as the "Pearl of Thrace," İğneada has become a favorite spot among campers looking for the perfect spot to pitch their tents.
A majority of local and foreign tourists are opting out of luxury hotels and prefer an inexpensive vacation at the camping sites near İğneada Floodplain Forests National Park. Forests in the Thrace region constitute an ecosystem range extending from the Istranca Mountains on the slopes facing the Black Sea to the Kocaeli peninsula with the southern border at Gallipoli. The topography in this region is composed of dense forests.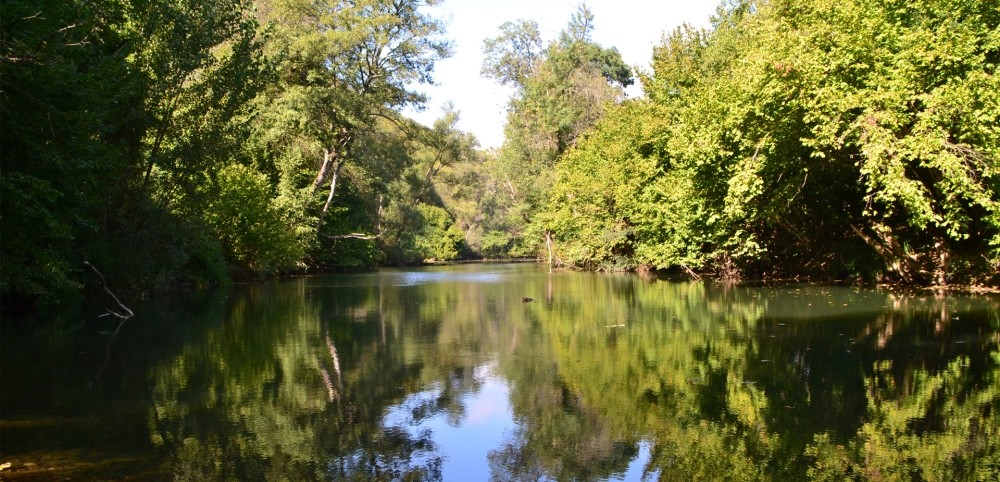 With a coastline stretching 26 kilometers down the Black Sea coast, İğneada attracts tourists because of its lakes and ecological diversity. A national park area since 2007, the forests have seven lakes including lakes Mert, Hamam, Erikli and Saka. Around 30 species of fish, some of which are protected species, live in the lakes and wetlands. The forests include alders, European ashes, oaks, hornbeams, black poplars, willow trees, limes and walnut trees. The lakes within the borders of İğneada are famous for the multiple fish species which inhabit these lakes, and the area is known for its clean air.
Mert Lake has the highest diversity of types of fish, while Hamam Lake and Pedina Lake are the meeting points of birds, wild ducks and swans coming from Bulgaria, Russia and from the Danube River.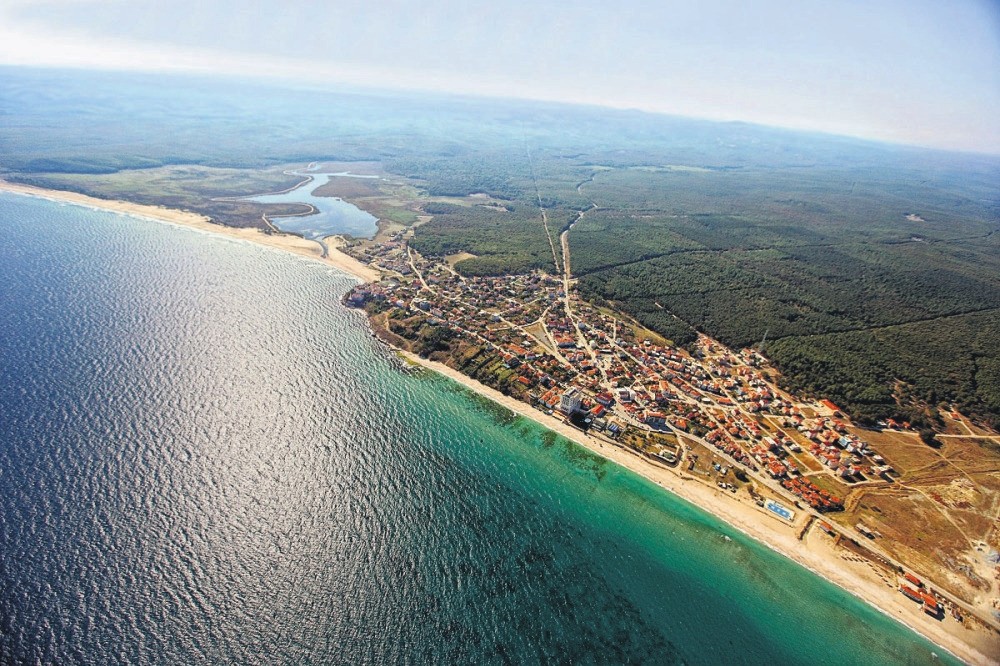 An aerial view from İğneada.
Vacationers who do exercise in the forest, go fishing and prepare their meals by the campfire relax by reading books on hammocks tied between the trees. They also visit the Fatih Foundry, the floodplain forests, the Dupnisa caves and Greek villages.
With a length of more than 2,500 meters, the Dupnisa Cave, which formed 4 million years ago, is said to be the second largest cave in Thrace. Other historic attractions include castle ruins from the Genoese period, and the Sivriler village where you can see the old homes of the Thracians. Situated between Hamam Lake and the Bulanık River, the Aypolos area is also worthy of a visit for its ancient mounds, tumuli, graves and ruins.
Speaking to the Anadolu Agency (AA), Mehmet Mutlu, one of the campers in the area, said he prefers the pleasant atmosphere he gets from camping to a luxury hotel. Stating that they were happy to go camping and find nature quite exciting, Mutlu said: "I have been camping for 15 years. The cities are made of concrete. We spend 11 months of the year between four walls and we want to embrace nature when we go on holiday. We spend our vacation camping, nestled in nature with the birds, bugs and frogs. We enjoy the peace and quiet by spending our vacation away from concrete buildings and surrounded in greenery."
Fevziye Mutlu said she has been suffering from asthma for the past 15 years; however, she came to İğneada, also known as the "oxygen paradise," and found a cure for her illness after it had not responded to medical treatments. Stressing that İğneada's fresh air has been very good for her illness, Mutlu said İğneada is almost like a paradise.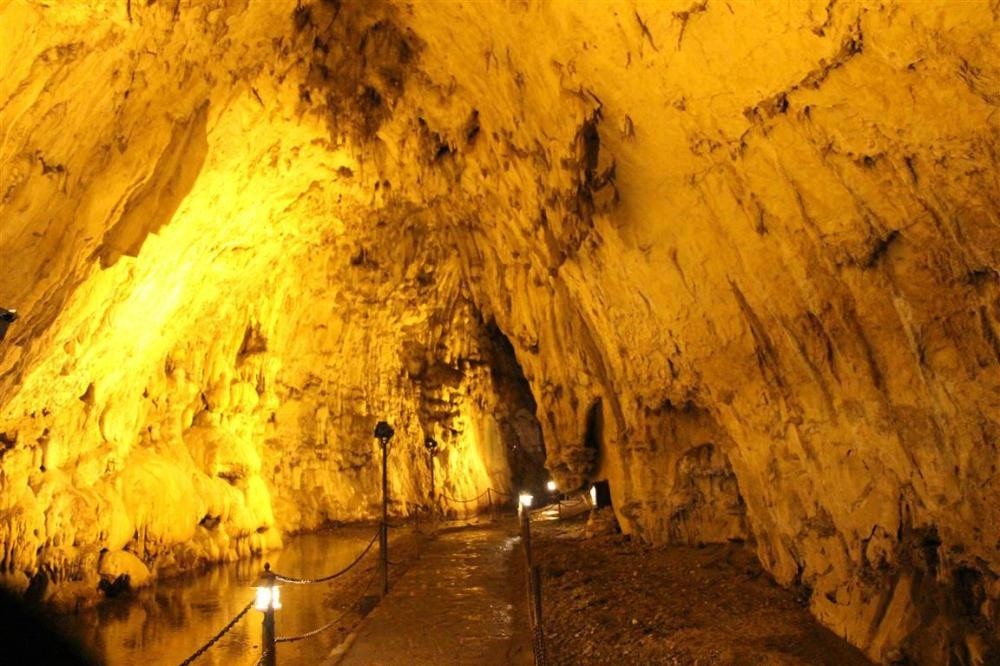 Dupnisa Cave
Mutlu noted that even her doctors were surprised by the fact that her illness was cured. "I have been to every hospital as an asthma patient. A friend of mine suggested that I go to İğneada. My husband and I came to İğneada and stayed here for a week," Mutlu said.
"I felt my symptoms lessen and my condition improved. They were very surprised when I told my doctors. That's why we spend our vacation every year in İğneada. I don't want to go to a hotel or my home. I wish I could live here."
Another camper, Mehmet Özgüner, said İğneada's beauties were worth seeing and he had preferred camping for his vacations for 20 years.
Founded by Thracians, who first gave their name to the greater region as early as the second millennium B.C., İğneada's was among the districts where the communities abandoned nomadic life to live in villages. İğneada is internationally famous for its flora and fauna, with an oceanic climate characteristic of the Black Sea Region. Although all the seasons are usually rainy, you may still find pleasant, sunny days during summers.
Extremely rich in its cultural legacy and ecological treasures, İğneada's is sure to satisfy your expectations as a unique resort. Turn your back on the mountains and your face to the dark blue sea, and enjoy İğneada at any time of the year.