Pastel Istanbul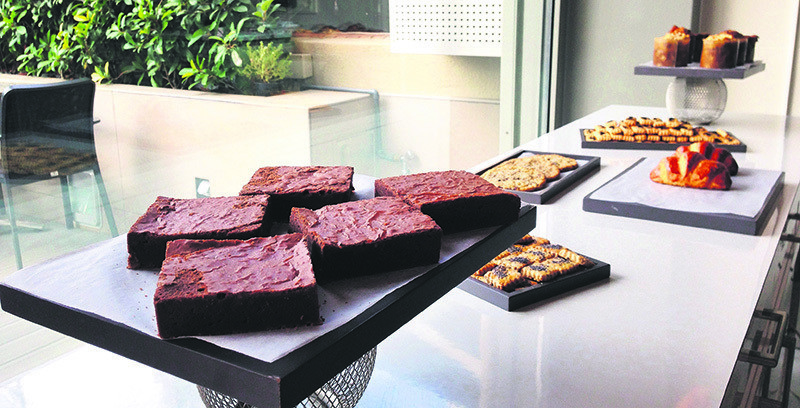 This boutique cafe, located in Bebek on Istanbul's European side, offers you incredible cakes and macaroons to taste in a cozy atmosphere. The location of the patisserie is just across the Bebek shore, and it is like a hidden heaven for cake lovers. Everything that you will find in Pastel Istanbul is produced on a daily basis, and its cakes made with butter cream are amazing. The owner of the place, Mrs. Yasemin, has long been abroad, and she now makes mouth-watering cakes for her visitors. When you are around Bebek, it is a must destination for experiencing the sweet side of Istanbul.
Madam Charlotte
Located in the Anatolian district of Bağlarbaşı, Madam Charlotte's cakes are not only delicious, but also eye-pleasing. It is very well known that good decoration on a cake is one of the most important ingredients in making the customers happy. When you are on the Anatolian side, visit Madam Charlotte for delicious cupcakes and more.
Mrs. Cupcake Dessert Boutique
Starting her cupcake adventure by making them at home for friends, Mrs. Cupcake Dessert Boutique's owner, Şirin Üzdiyen Sanır, is a role model for all women who want to become entrepreneurs in this business. Her mouth-watering cupcakes are loved so much that she has opened four branches in different locations in Istanbul. If you are a fan of cupcakes, visit one of her cupcake boutiques.
Baylan Patisserie
Founded in 1919 by Filip Lenas, Baylan is one of the oldest patisseries in Istanbul. With years of chocolate and patisserie culture, Baylan offers one of the best desserts in Istanbul. There are two branches of Baylan, one is on the European side in Bebek, and the other is on the Anatolian side in Kadıköy. When you visit the Bebek Baylan you can sit next to the Bosporus and taste mouth-pleasing desserts, while watching the amazing Istanbul landscape. With a different range of chocolates, including lemon, berries, liquors, whiskey and even rakı, Baylan awaits Istanbul's chocolate lovers.