The city of Bitola (known as Manastır in Turkish,) located in the southwest of Macedonia, takes visitors on a historical journey with historic artifacts belonging to different cultures and periods. Bitola had a strategic importance in earlier times including under the reign of the Ottoman Empire. The Roman Egnatia Road passes through Bitola and the town of Heraclea built by the former Macedonia King Phillip II was also located in the region.
Bitola was a vital town during the Ottoman times and most notably, with Turkmen tribes placed in this region from Anatolia and Taurus Mountains during the reign of Sultan Murat II and Sultan Mehmed the Conqueror, it became one of the most important economic centers of the Ottoman Empire in the Balkans. The city is home to many mosques and other architectural buildings such as Turkish baths and is like an open-air museum.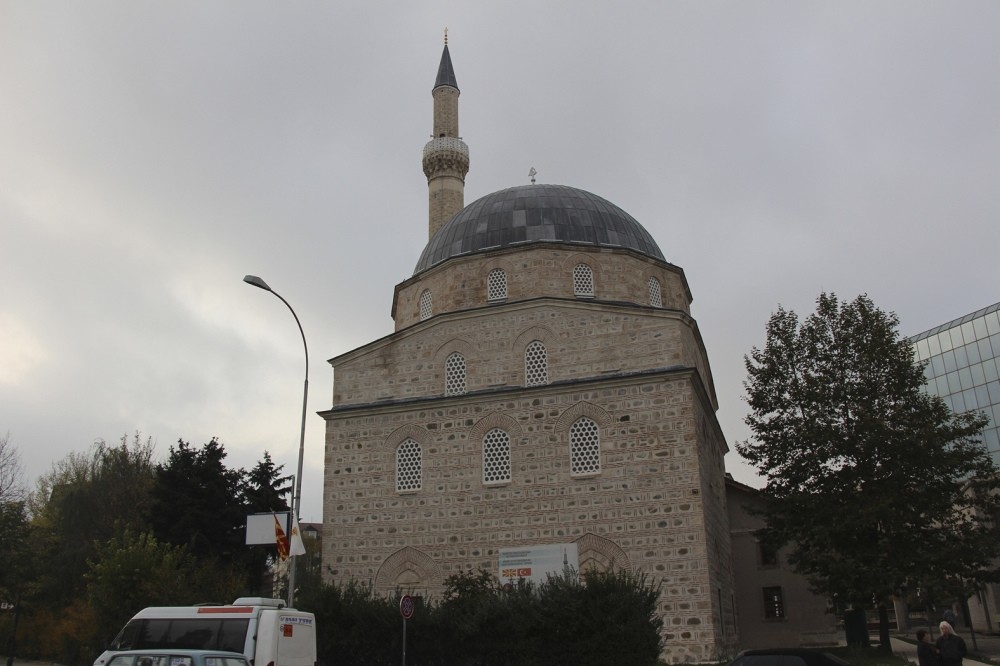 One of the Ottoman mosques that survived to date is İshak Çelebi Mosque. The building also includes a madrasah and a library and was opened for prayers during last Ramadan thanks to the restoration works of the Turkish Cooperation and Coordination Agency (TİKA).
"Kadı Mahmut," or "New Mosque" as it is called by the locals, opposite İshak Çelebi Mosque, is another important Ottoman artifact. Built by the Muslim judge (qadi) of Bitola, the mosque has been damaged and ruined with various archaeological excavations with the claim that there is a "church" in the foundations.
The historical clock tower was also ruined during intentional destruction toward Ottoman artifacts in the city. As can be witnessed in other cities in Macedonia, a cross was placed on the clock tower to turn it into a religious building.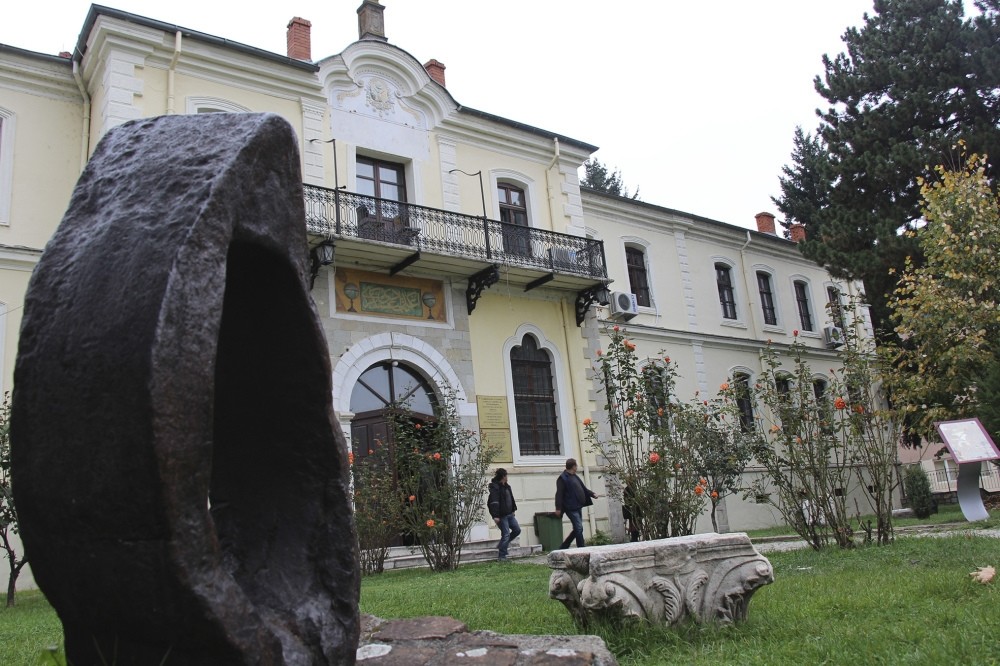 An Ottoman building that portrays the cultural richness of the country is the Military High School located in Bitola.
Deemed as the "city of consulates," the "Long Street" in Bitola is the location of many honorary consulates including Turkey's and Russia's. It resembles İstiklal Avenue in Istanbul with its cafes and shops and is the modern face of the city.
Another Ottoman building that supports the cultural richness of the country is the Military High School located on the same street. Mustafa Kemal Atatürk, the founder of Turkey, also attended this high school and it has since been turned into a museum.
On the second floor of the high school there is a special room designated for displaying Atatürk's personal belongings, photos and uniforms.
During the meeting of the National Congress of Albanians that was held in Bitola between Nov. 14 and Nov. 22, 1908, an agreement was reached on a common Albanian alphabet. The congress building in the city is also one of the most important buildings that have survived until today. Nov. 22 is celebrated as "Alphabet Day" by Albanians each year.
Also, the Heraclea town with its mosaics and relics takes visitors back to the old ages.