A historical mosque in Turkey's northern province of Artvin near its Georgian border has been drawing the attention of several artists thanks to its contemporary and artistic appearance despite being built in the Ottoman era.
The 165-year-old İremit Mosque, located in one of the six villages in Artvin's Borçka district, with its wooden construction the building was colored with pigments obtained from the root of madder, a Eurasian plant with whorls of four to six leaves.
Speaking with local Anadolu Agency reporters, the headman of the village, Metin Bayram said, "The Iremit Mosque was built in 1851 in the Ottoman period, and hasn't collapsed since then."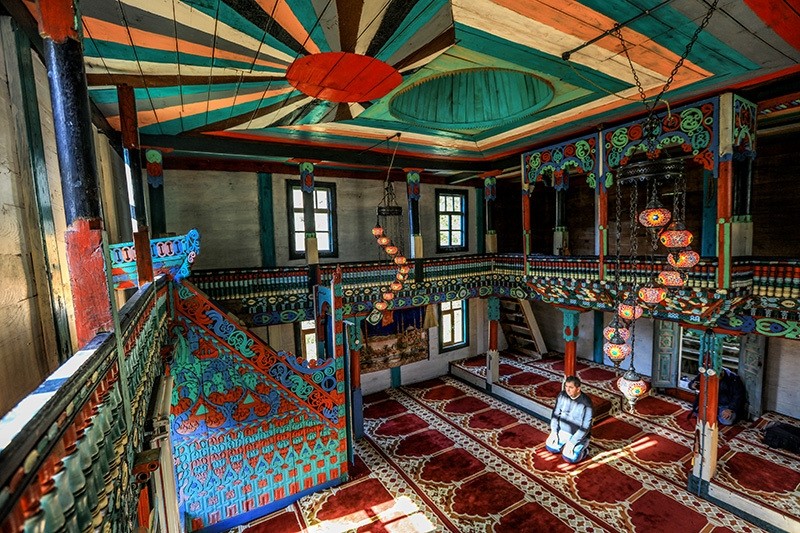 Mr. Bayram said that the artistic mosque is in a village located 3-kilometers from Georgia and added that, "It was made of up wood, its minbar, door and other some parts were colored with the madder plant."
"The mosque had been in a very windy area and thus its wooden structure was heavily damaged in the past years, then our elders moved it to its current location," Bayram said.
"We are doting upon this mosque as our elders did. We want to hand down this historical mosque to our next generations," he ended.
Artists all around the world, who visit the northern village, are amazed with the contemporary look of the old mosque, saying that this ancient mosque is like a piece of modern art.