Trekking, otherwise known as hiking, involves an arduous journey, typically on foot, over a long distance, usually on trails in the countryside. Many regions, from Europe to the U.S. to Australia and Latin America, provide the opportunity to trek alongside a unique nature experience on long and tough roads. Here are some of the most exciting trekking spots including foothills, canyons and places in the middle of national parks:
Lake St Clair National Park - Australia



In this national park, you will start at Cradle Mountain and end at Lake St. Clair. The distance is around 65 kilometers and your trekking will take five or six days. Don't be afraid! Temperate forests, waterfalls and lakes are just some of the natural beauties that you will come across on your hike. Upon opportunities to take breaks, the unique view of Tasmania will captivate you. This route seems much more charming now, doesn't it?
Torres Del Paine - Chile
Torres Del Paine National Park is described as one of the most beautiful alternative touristic places in the world. The name of the national park, which is located on the border of Chile's Patagonia, means "Paine's towers" in Spanish. This name comes from three rocks rising to the sky. This national park has big glaciers, high mountains, various lakes and huge forests. It is a unique route for those who want to see a wide range of scenery and enjoy being in nature.
GR 20 Route - Corsica
GR, with the number coming after it, is an expression used to describe long-range roads in Europe. The GR coded routes are located in France, Spain, Portugugal, the Netherlands and Belgium and the GR 20 route is the most known among them. This 180-kilometer road, which traverses Corsica Island in the direction of north to south, is considered among the most beautiful walking trails in the world since the route is mostly comprised of hilly and rocky areas. However, you don't need a high level of professionalism. If you are in shape, self-confident and fit, there is no reason for you to not complete the GR 20 in 15 days.
Fiordland National Park New - Zealand
Fiordland, which means "steep" in Scandinavian, is one of the favorite tourism points in New Zealand. It is possible to join many activities in the national park, which is located in the southwestern part of the country, along with trekking. This geography, where you can experience extreme sports, such as rowing, canoe, sailing and diving, can be discovered best by walking, according to travelers. One of the longest and isolated alleys in New Zealand, Fiordland encompasses an area of 84 kilometers. That is, it is a good idea to invite assertive trekking lovers here.

Huascaran - Peru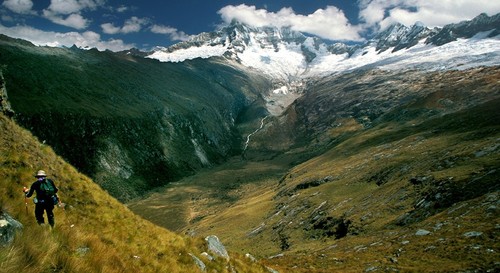 Trekking does not have to be at ground level. Sometimes, it is fun to climb up, pushing yourself to the limit. Huascaran Mountain in Peru is a place like that. Huascaran, which is the highest mountain in Peru and the fourth highest mountain in the world, is located in its namesake national park. This unique region of Peru, which is one of the frequent destinations of trekkers, makes its visitors feel like they are an explorer. When you are climbing up the 6,787-meter mountain, you will discover new places like Alpamayo or Santa Cruz. This journey is considered difficult and a little long so it is recommended to be cautious.
John Muir Trail - California
John Muir Trail is one of the toughest walking trails in the world. If you want to hike this trail, you should spend three or four weeks on the 338-kilometer route. However, these three or four weeks will be the most unforgettable experience in your life. This route passes the most protected areas in the world, which host the richest natural elements. In addition, Yosemite Valley, where the route passes, is one of the most important regions for rock climbing. If you get bored during trekking, you can also climb here.
Zion National Park - Utah
Zion National Park in Utah, the U.S., is a huge area of 593 kilometers.
Known as one of the oldest and most popular parks in Utah, it features unbelievable canyons and views. Many colors from orange to blue, green and yellow await to be seen in Zion as it is possible to find suddenly yourself in a forestland while visiting a canyon. What is certain is that you will have witnessed all the perfection of untouched nature firsthand.
Roraima - Venezuela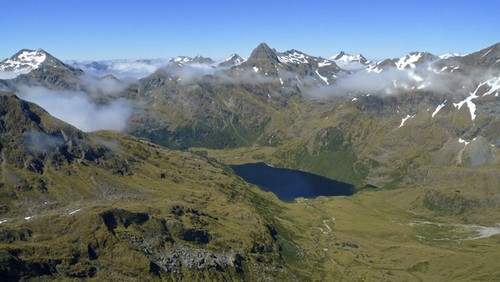 Mount Roraima, which is located in the Amazon region between Brazil and Venezuela, is one of the most mysterious regions in the world. Rising up to the sky with its authentic structure, Roraima looks like it has been beamed up to our world from a mythological legend or a fantasy story.
Named as the Lost World by scientists, the mountain is 2,770 meters in height. Trekking through this natural wonder takes nearly six days.