The Ephesus-Mimas Route, which traverses the Aegean province of Izmir, provides a picturesque journey for travelers seeking to explore 8,000 years of Turkey's history and culture.
The 709-kilometer (441-mile) route is a network of 49 walking and cycling trails that connects six of western Turkey's ancient Ionian cities: Ephesus (Ephesus-Selçuk), Kolophon (Değirmendere-Menderes), Lebedos (Ürkmez-Seferihisar), Teos (Sığacık- Seferihisar), Klazomenai (Urla) and Erythrai (Ildırı-Çeşme).
The trail begins in front of the Temple of Artemis in the ancient city of Ephesus, passes through Seferihisar, Güzelbahçe, Urla, Çeşme districts, and ends in Mimas, known today as Karaburun.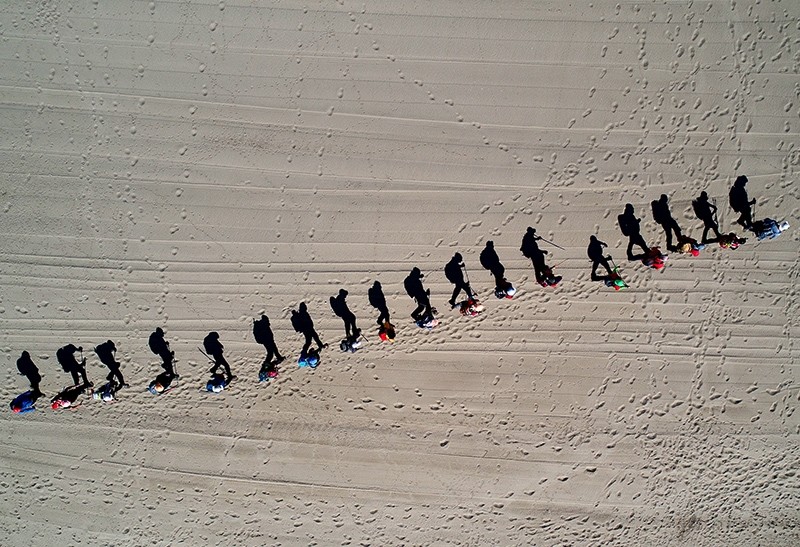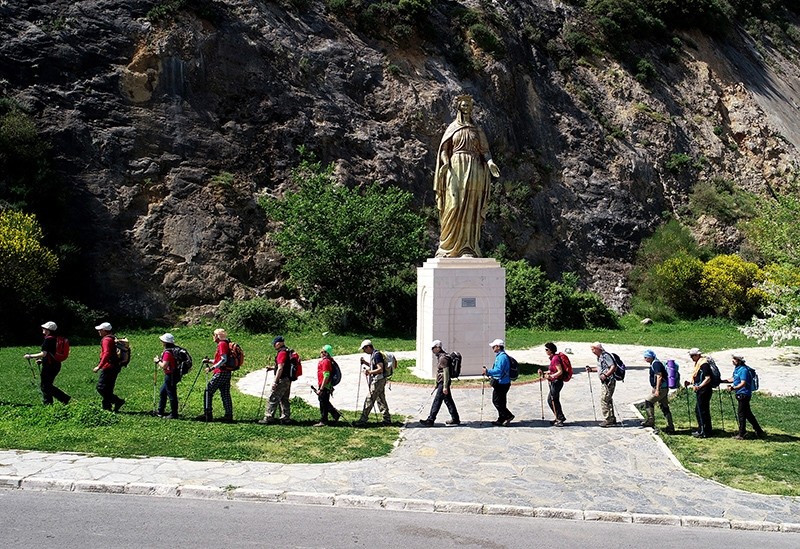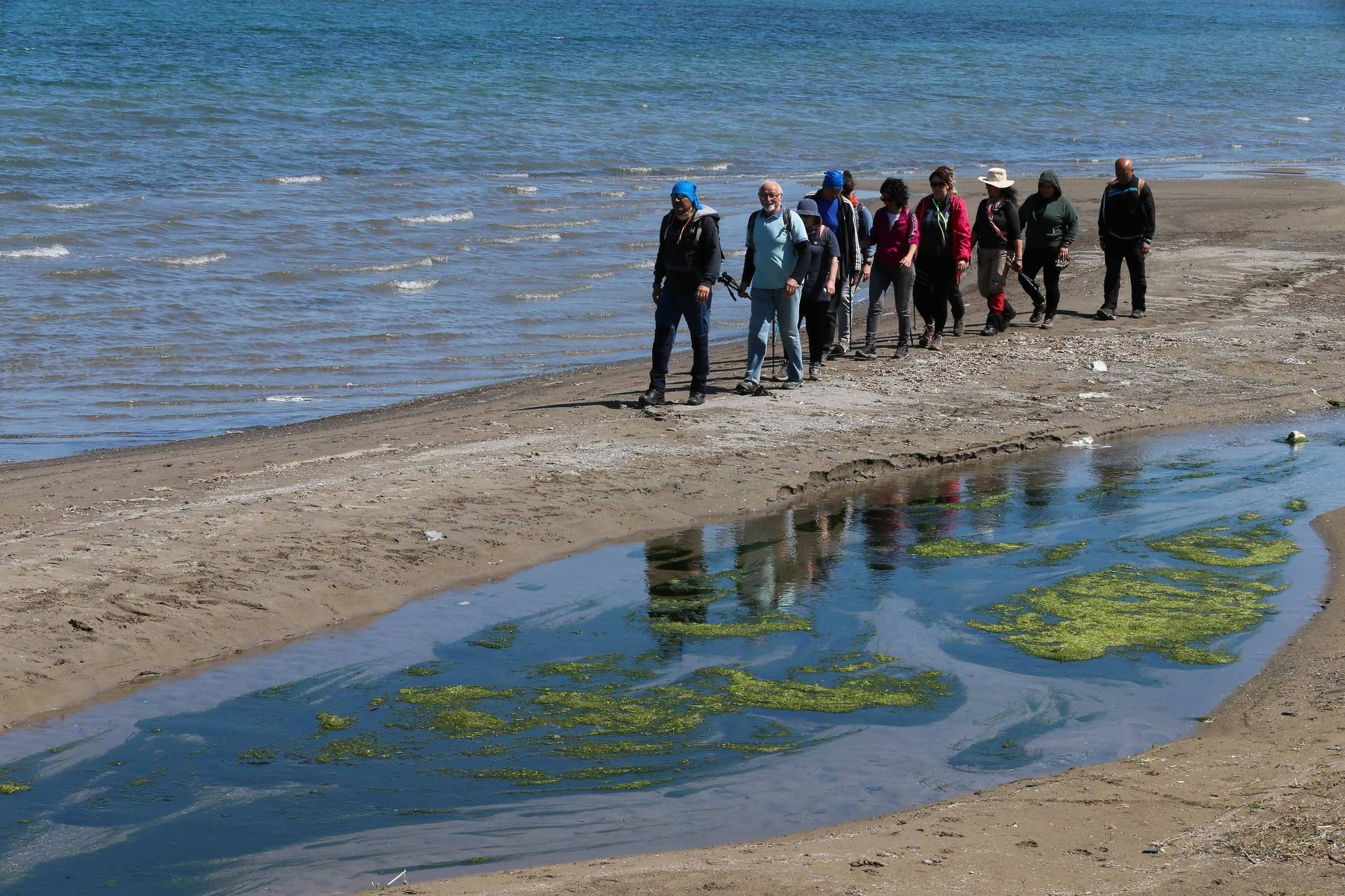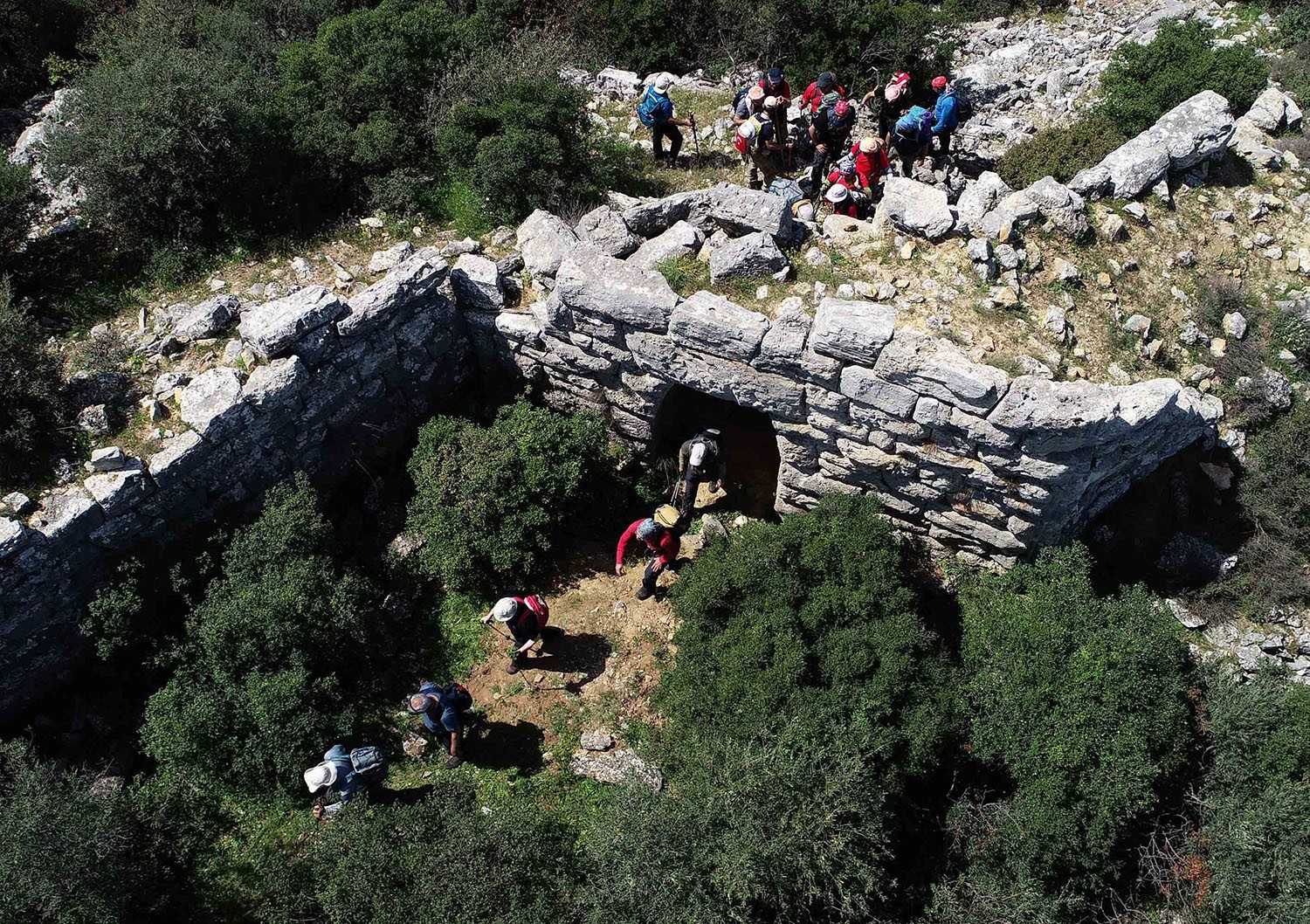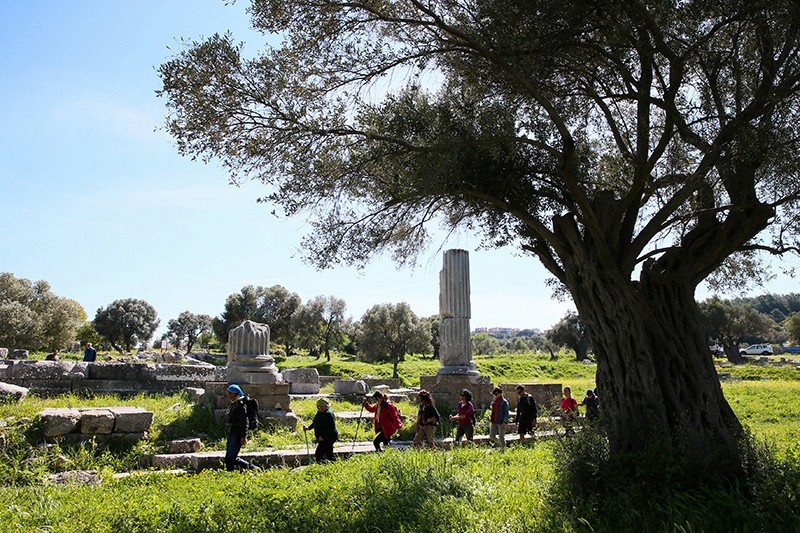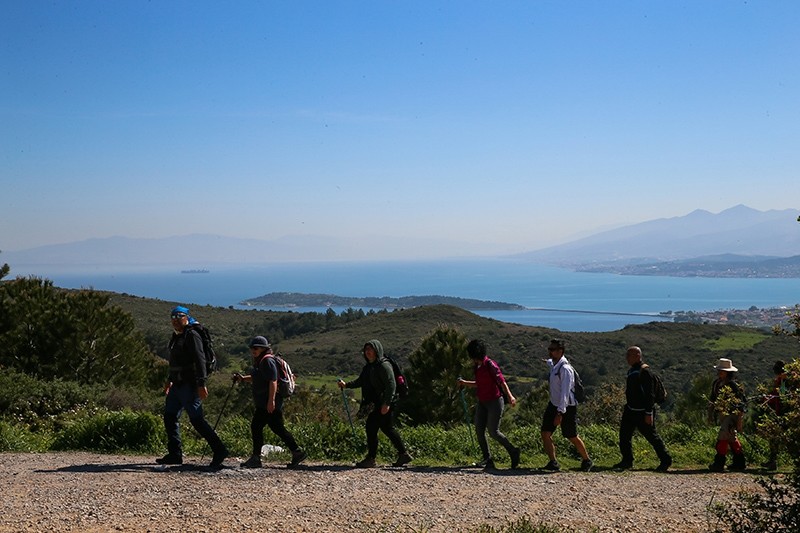 The route follows the paths that connected the ancient city-states, establishing trade and cultural exchanges, Turkey Mountaineering Federation Vice President Ertuğrul Tugay said.
"Our goal when preparing the project was to restore those roads connecting the six Ionian cities on the Izmir Peninsula and present them to today's users," Tugay said.
Along with ancient sites, the route passes through olive groves, vineyards, meadows and fishing villages, varying in terrain from asphalt, dirt roads, grassy paths and sandy beaches. Aegean vistas provide respite for occasional steep slopes along the trail.
Notable stops along the route include the coastal neighborhoods of Urla's Pier and Çeşmealtı. In the ancient city of Klazomenai, travelers can visit the world's first large-scale olive oil press, which dates back to the 6th century B.C. And, the ancient port city of Ephesus, a UNESCO World Heritage Site, is a wealth of Greek history with its Library of Celsus, amphitheater and dozens of other restored structures.
Bicyclists can enjoy 773 km (480 mi) of trails along the route. The 190 km (118 mi) stretch between Çeşme port and the Temple of Artemis meets European Bicycle Network (EuroVelo) standards, providing bikers from around the world a pleasant touring experience.