Eastern Anatolia's Malatya, known for its delicious apricots, eyes a spot among Turkey's most popular culture and health tourism destinations with new investments as part of its development plan.
Malatya Mayor Hacı Uğur Polat told Sabah reporters that Malatya's 10,000-year-old history, which saw many civilizations, has evolved into a balance of East and West.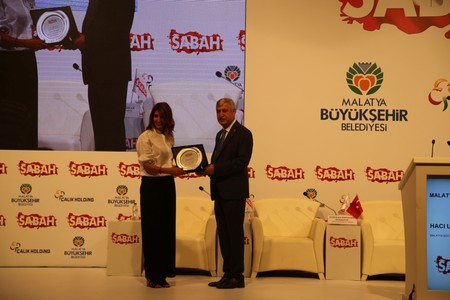 Malatya Mayor Hacı Uğur Polat
The city offers visitors ancient sites dating back to the Neolithic age, historical mosques, large parks as well as several museums.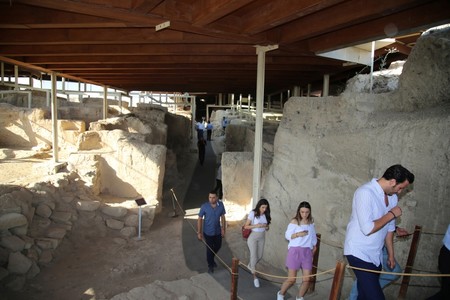 The eastern city is also famous for its rich gastronomical culture. Various kebab dishes, apricot roast beef, meatballs and stuffed specials made out of cherry leaves and zucchini flowers are only a few of the long list of famous Malatya tastes.

After a three-year wait, Malatya's famed home-grown apricot has also earned a coveted EU geographical indication, a move set to bolster the fruit's exports and marketing.
According to a Customs and Trade Ministry statement, apricots produced in the eastern province of Malatya became the second Turkish product to get EU designation after the Aegean fig.
Malatya apricots will now be sold in European markets with an official EU geographical indication logo.
Last year, Turkey exported $290.7 million in apricots, 90 percent of them from Malatya.
Apart from its cultural wealth, Malatya also made a name for itself in the health sector with successfully performed liver transplants over the past years. According to Inönü University Chancellor Prof. Ahmet Kızılay, the city is currently ranking second in worldwide living donor transplantations and first in Europe. Many patients from abroad fly into Malatya to regain their health with the help of experience Turkish surgeons.
The eastern Anatolian city is also known for its rich history.
Archaeological Site of Arslantepe in Malatya province may find place in UNESCO's World Heritage list in 2019.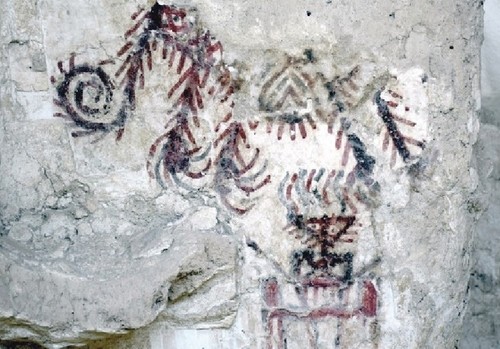 Drawings on the wall of ancient palace shed light on the regional history.
Four hectares and 30 meters high archaeological mound, lying 5 kilometers away from the city center, was accepted into the UNESCO Tentative List of World Heritage on April 15, in 2014.
According to the UNESCO website, Arslantepe is an "exceptional" testimony to the first emergence of state society in the Near East.
"The archaeological site of Arslantepe and its 4th millennium Palace in particular are a unique visible testimony to the crucial process of state formation and the transformation of society from egalitarian to hierarchical and politically centralized," it said.
Çetin Şişman, Malatya provincial director of culture and tourism, told Anadolu Agency that Arslantepe is one of the biggest mounds in Anatolian region and they continued preparations for the site to be added in UNESCO's World Heritage list.
"We will make official application in 2019. It is not enough to be in the tentative list," Şişman said.
He added the directorate made some projects for the site to be added to the permanent list.
"We will establish a reception center in Arslantepe with a budget of 1 million Turkish liras [$195,610] within the scope of Eastern Anatolian Project," he added.
According to the UNESCO, Arslantepe's excavations have been conducted since 1961 on behalf of Turkish Culture and Tourism Ministry and the Italian Archaeological Expedition of the Sapienza University of Rome.
"The site and the monumental palatial complex of the 4th millennium BCE, thanks to a long and careful excavation activity on large surfaces and across many levels representing millennia of ancient history, can ensure the complete representation of the crucial processes of the birth of State and hierarchical society," it said.