The Eastern Express, which runs between capital Ankara and eastern Turkey's Kars, offers some fairy-tale landscapes as it crosses through the Anatolian heartland.
Operated by the Turkish State Railways (TCDD), the Eastern Express is one of the longest train rides in Turkey. In the first 10 months of this year, more than 363,000 people traveled on the Eastern Express, compared to 324,000 passengers last year.
The Eastern Express, which is especially popular among young people, goes through Ankara, Kırıkkale, Kayseri, Sivas, Erzincan, and Erzurum before reaching its final destination, Kars. It stops at some way stations for a few minutes but this time can go up to 10-15 minutes at main stations. The train leaves Ankara at 5:55 p.m., reaches Kayseri at 12:48 a.m., Sivas at 04:19 a.m. and Erzincan at 10:32 a.m.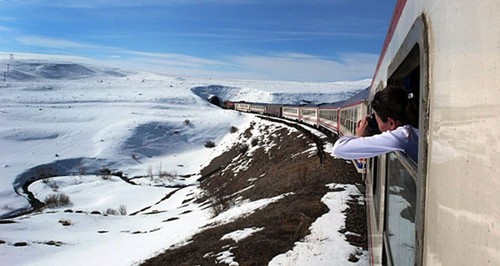 Fairy-tale travel at an affordable price
The Eastern Express, which has been serving in its ride between Ankara and Kars for a long time, has become widely known after its popularity increased, especially among young people. Used by small groups of young people at first, the express managed to attract a lot of attention after travelers shared their experiences on social media. The fairy-tale experience it offers at an affordable price is what makes the Eastern Express immensely popular.
Departing from the Ankara station at 5:55 p.m. every day, the train arrives at Kars at 6:30 p.m. the next day. The ride takes nearly 24 hours 30 minutes. The train leaves Kars at 8 a.m. every day.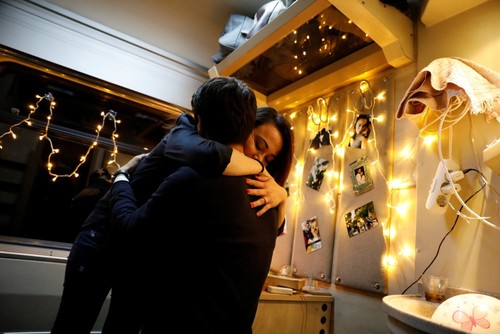 Ticket prices start from TL 48
Tickets for the Eastern Express vary between TL 48 ($9.01) and TL 188.
TCDD also puts up discounted tickets for sale. A 20 percent discount is offered to those who buy a round-trip ticket and to young people, between the age of 13 and 26. In addition, teachers, military personnel, groups of at least 12 people, passengers aged over 60, members of the press, husbands and wives of TCDD employees or retirees can also benefit from the 20 percent discount.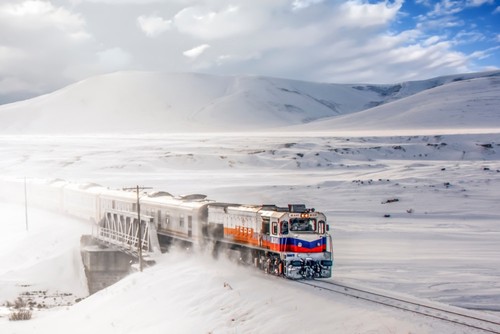 Compartment and wagon types
There are three different traveling options on the train: Pullman sleeping car, couchette and private sleeping car.
In Pullman, wagons offer only seats. The couchette cars have two couchette bunks opposite of each other, where four people can stay. Sleeping cars are the most preferred on Eastern Express. The private sleeping cars are climate controlled and come with a mini fridge, sink and a shelf for belongings.
The train also has its own dining car. Those who want to see views covered in white snow prefer traveling in January-February while others who want to see green plateaus choose May-June.