ISTANBUL
— Businessman Ethem Sancak applied to Turkey´s competition authority on Wednesday to acquire the 50 % share of Star Group companies; Star Media Publication, Star Media Agency, Star Printing, Dynamic Radio.
According to information on Star media
web site
, upon the transfer of share agreement with Fettah Tamince, Ali Tamince ve Turgay Mutlu Şimaylı, Businessman Ethem Sancak applied Turkey´s competition authority for transfers of shares.
Meanwhile, Turkey´s competition authority earlier on Wednesday approved the sale of Turkish military vehicle manufacturer, BMC to Turkish businessman Ethem Sancak.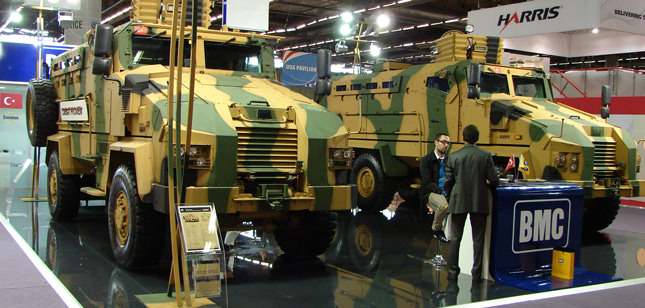 The Turkish businessman offered 751 million Turkish lira (US$360 million) on April 25 to buy the Turkish vehicle manufacturer who make land-mine resistant vehicles as well as trucks and buses.
Sancak said that the company would cost him around two billion Turkish lira (US$948 million) because of the investment he claims will be needed to continue production.
He also said that if he buys the company, he would make a strong strategic partnership with a country from the Gulf – some Qatari businessman were present at Wednesday's auction.
The Turkish armed forces and BMC previously agreed on a deal to produce 468 of Turkey's first mine-resistant vehicle (Kirpi), but the company only met its commitment on 278 vehicles - which led to the company being fined.