ISTANBUL —
An earthquake of magnitude 6.4 stroke the Aegean Sea at 12:26 for around 10 seconds. According to the U.S. Geological Survey, the epicenter of the earthquake was 29 km northwest of Gökçeada. USGS said the quake's depth was 10km.


The earthquake was felt in major cities of Turkey such as Istanbul, Izmir, Edirne and Bolu.
The Greek capital Athens and Western Thrace have also felt the shocks.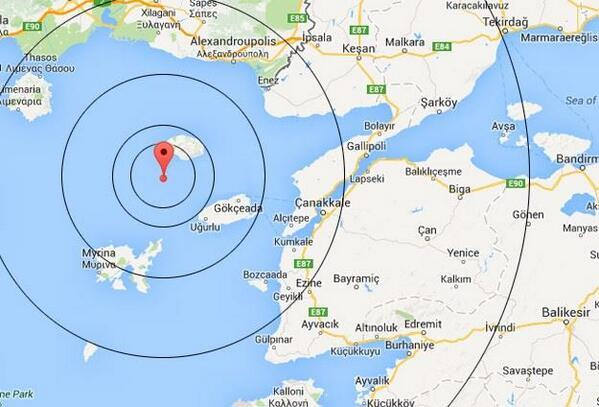 AFAD: 267 injured in earthquake

Chairman of the Disaster and Emergency Management (AFAD) Murat Nurlu announced that 267 people were injured due to panic upon a 6.4 magnitude earthquake in the Aegean Sea. According to reports , one person's condition is still critical.

Governor Ahmet Çınar informed that 105 people were injured after a 6.4 magnitude earthquake in Turkey's northwestern province of Çanakkale.
A person from Tekirdağ was reported to have lost her life due to a heart attack during the earthquake, 20 others were reported injured.



GSM networks in Istanbul were unavailable for a few minutes after the earthquake due to peak use.