One of the most popular figures of Turkish pop music, Erol Büyükburç, 78, known as Turkey's Elvis Presley, was found dead in his house in Nispetiye Avenue, Etiler on Thursday, March 12. Police have already begun a crime scene investigation. It was reported that the first examination suggests Büyükburç died of natural causes. Born on March 22, 1936 in Adana, Büyükburç he graduated from the Istanbul Municipality Conservatory.
He entered the music industry with his English language composition, "Little Lucy," in 1961. His debut single was followed by his compositions "Kiss Me," "Lover's Wish" and "Memories," respectively. During the first years of his career he worked with Rüştü Kurtuluş, Nüceyim Fener, Kadri Ünalan, Nejat Alpay and Altan İrtel. When he founded his own orchestra with Kadri Ünalan, Başar Tamer and Gönül Turgut as soloists in 1962, Büyükburç began performing at luxurious venues such as the Hilton Hotels with Şerif Yüzbaşıoğlu's orchestra.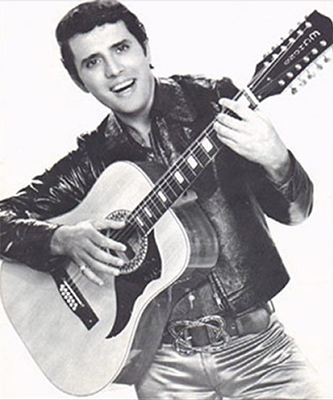 Along with Tülay German and Tanju Okan, Büyükburç took part in the first national orchestra of Turkey, which competed in the First Balkan Festival on Sept. 2, 1964. He was chosen as the best performer and also won the Best Performer and Best Orchestra awards at the Boğaziçi Music Festival in 1965. In 1966, Büyükburç began handling his own public relations. Thus, the advertisement brochure titled "Erol Büyükburç: His Innovations," which he published in 1966, pictured an energetic artist who always sough innovations in his art although he sometimes pushed the limits of absurdity.
Until 1992, he composed children's songs and others for football teams and institutions. During those years, he made songs for his puppet characters and plays. From 1990 to 2007, Büyükburç released tango albums for the TRT and wrote Turkish lyrics for foreign songs. He also prepared tourist programs and was interested in painting and poetry. He was an innovative, creative and multi-talented singer and has been mentioned for his novelties in Turkish pop music.
For many years, he worked with Efsaneler Orkestrası (The Orchestra of Legends). Büyükburç appeared in 33 films and 20 photo novels, released six gramophone records, five LPs, nine cassettes and 75 45s. He won 200 awards and wrote 1,800 compositions. The famous singer took part in various concerts and tours. Büyükburç stripped from his genuine composer and lyrics writer identity and began producing music upon orders. Thus, he could neither get rid of people who chase after nostalgia and reveal his identity as an artist nor did he ever remember this identity.