The Turkish Armed Forces are preparing a physical security system in order to secure the border between Turkey and Syria against the self-proclaimed Islamic State of Iraq and al-Sham (ISIS), Kurdish Democratic Union Party (PYD) and other similar terrorist organizations according to statements made by Turkey's Deputy Prime Minister Bülent Arınç.
Deputy Prime Minister Arınç stated the country's plans to establish a physical security system along its border with Syria after a recent deadly suicide bomb attack in the border town of Suruç, Şanlıurfa.
"The critical issue here is preventing the passage of terrorists [into Turkey] and taking physical measures along the border against the ISIS threat," Arınç said on Wednesday following a cabinet meeting chaired by Prime Minister Ahmet Davutoğlu.
"A physical security system will be established along the border," he added.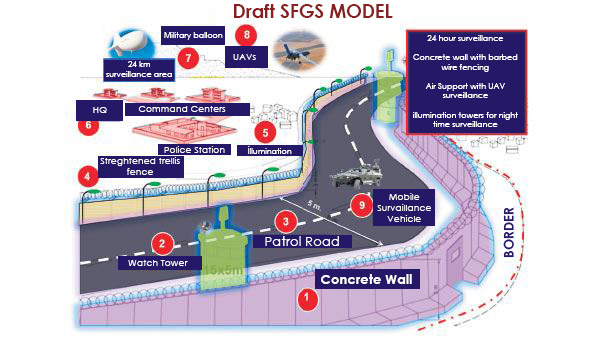 The decision was made two days after Monday's terrorist attack in Suruç, Şanlıurfa that killed at least 32 people and wounded more than one hundred.
PM Davutoğlu had said on Monday that it was highly probable that ISIS was responsible for the attack.
"We see ISIS as a threat… our border security system will be reinforced starting with the most urgent points. Physical blocks will be made to prevent the passage points of the terrorists," he added.