A funeral ceremony was held for Tansu Aydın on Friday, a 37-year old police officer ambushed by terrorists in the southeastern province of Diyarbakır on Thursday, in both Diyarbakır and his hometown of Zonguldak.
Vu Yhuy Tuanvi Aydın, the police officer's wife of Taiwanese descent, lamented in Mandarin and prayed accordingly to Buddhist descent in the ceremony held in Diyarbakır. Turkish people have long been used to hearing cries in Turkish, Kurdish or other native languages due to terror for 30 years, however, Tuanvi Aydın's cries were the first of its kind and caused further grief.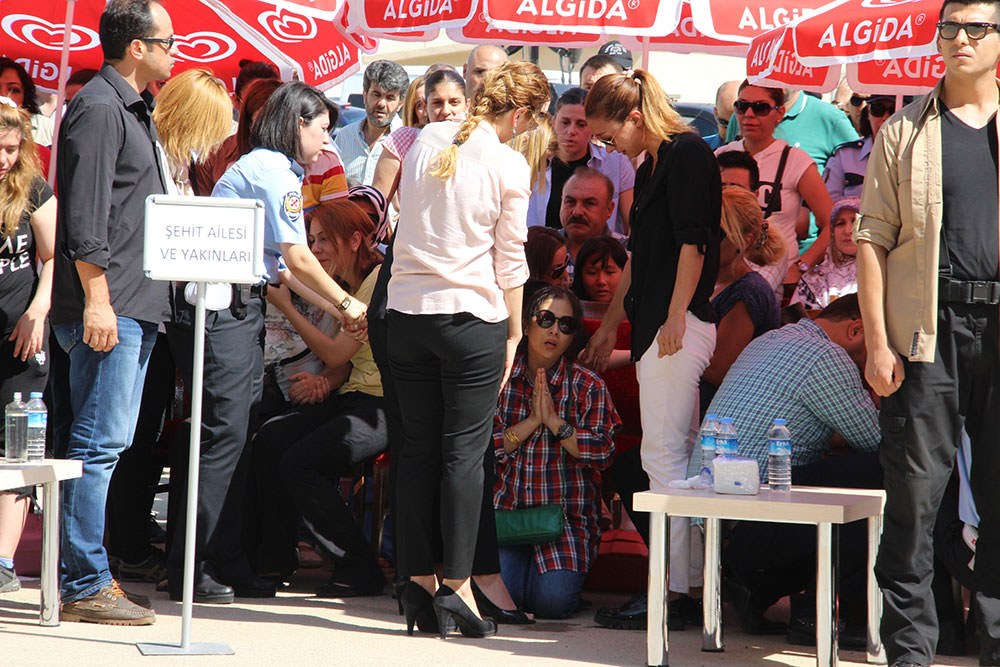 The ceremony was attended by Diyarbakır deputy and Food, Agriculture and Livestock Minister Mehdi Eker, Diyarbakır Governor Hüseyin Aksoy, Diyarbakır Police Chief Halis Böğürcü and of course Aydın's family.
Aydın's body was later transferred to Zonguldak by a military plane for burial.