A group of PKK terrorists blocking the road between Kulp and Lice districts in southeastern city of Diyarbakır opened fire on a vehicle trying to escape the scene, killing a doctor named Abdullah Biroğul on late Monday.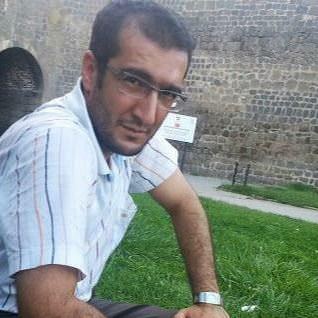 Dr. Abdullah Biroğul

The terrorists stopped the vehicles passing by the road and made the propaganda of the PKK. Abdullah Biroğul, who was driving to Diyarbakır tried to flee the scene after seeing the terrorists.
Militants opened fire on the vehicle driven by Biroğul and the doctor died in the car because of heavy gunfire.
The killing is not the first time PKK targets civilians, the terrorist group has killed over 40.000 Turkish citizens including civilians, policemen and soldiers since its foundation 37 years ago.
The PKK terrorist organization, which abducts, abuses and kills civilians, accused the Turkish government for the Suruç bombing allegedly carried out by ISIS after the June 7 general elections which claimed the lives of 32 people, and ever since the PKK has murdered over 19 civilians, including three children.
The Turkish government has intensified its counterterror operations following the recent attacks carried out by the PKK, which is recognized as a terrorist organization by the U.S., the EU and Turkey.
Formed in 1978, the terrorist group has been fighting the Turkish government for an independent state until the early 2000's. The group then shifted its goal to autonomy in predominately Kurdish inhabited regions of Turkey.
The PKK announced on July 11 that the cease-fire which was declared via a message from the PKK's imprisoned leader Abdullah Öcalan in 2013 has ended.