The devastating images of a drowned Syrian toddler washed ashore on the beach of Turkish resort town Bodrum showed how severe the Syrian refugee crisis has become, as yet another group of refugees drowned in the Aegean after two boats sank on Wednesday.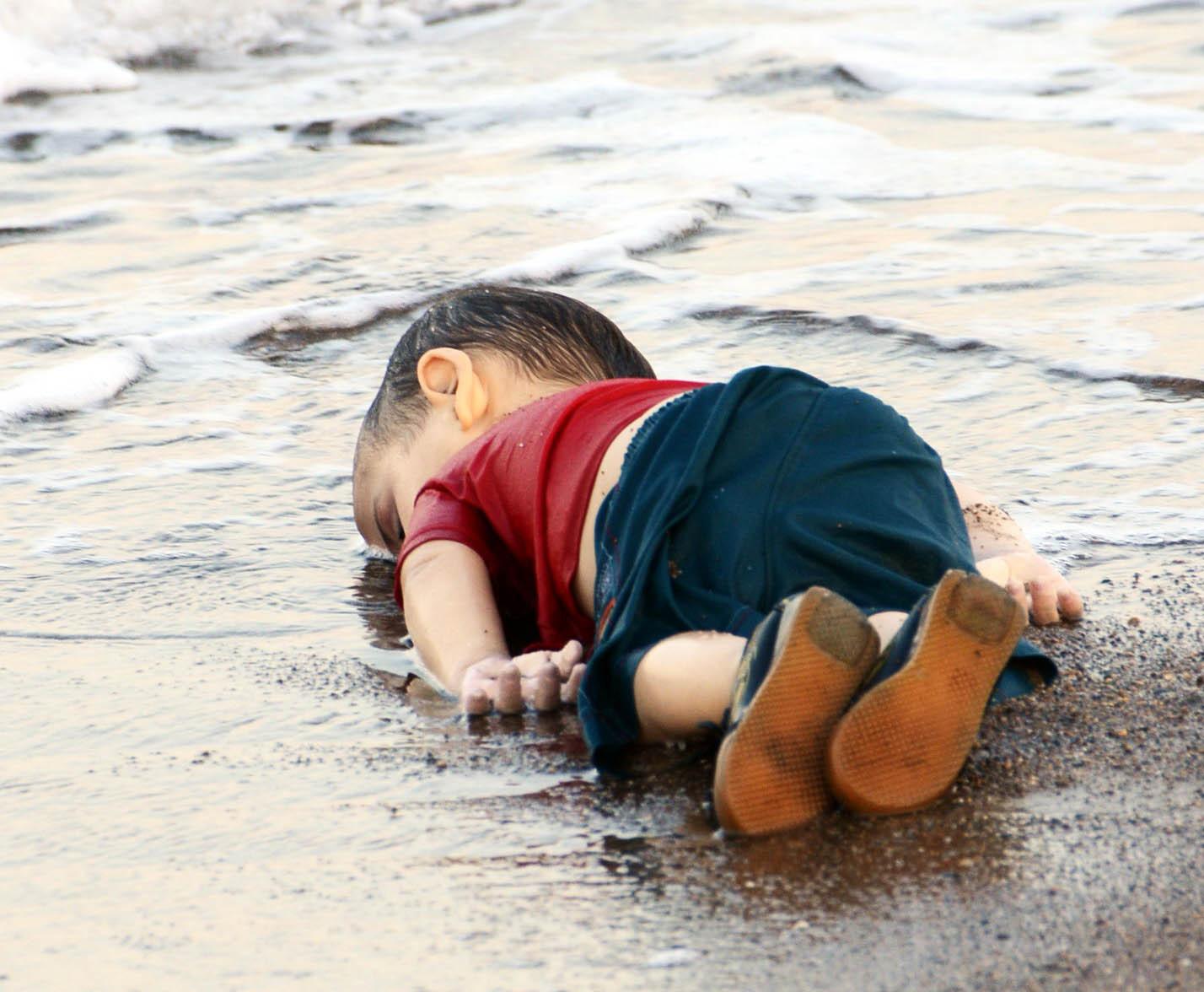 The picture, taken on Wednesday morning, shows a Syrian toddler wearing a red T-shirt and shorts, washed up on a beach, lying face-down on the shore in Bodrum. Shortly after it was posted on Twitter, the picture went viral and became the top-trending picture with the hashtag of "KıyıyaVuranInsanlık," which means "humanity washed ashore".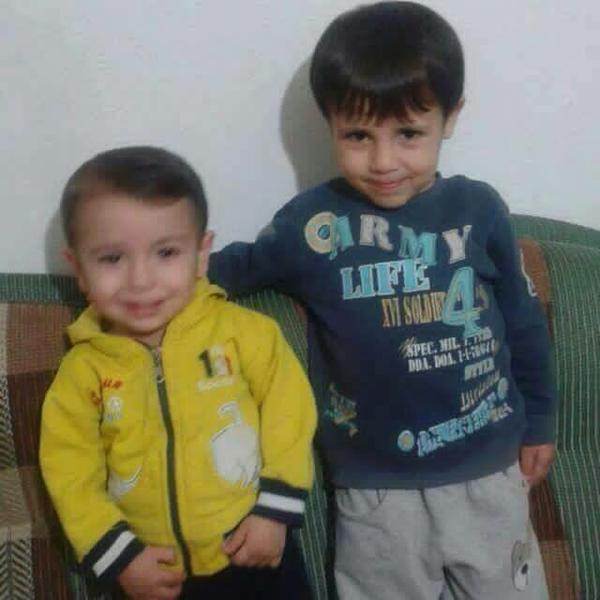 Aylan (L) and Galip (R) (Twitter/@3z0ooz)

The Syrian boy has been identified as 3-year-old Aylan Kurdi, whose 5-year-old brother Galip and mother Rihan died on the same boat. The father, Abdullah, is said to have survived.
As the picture of Aylan's little body on the shore circulated in the media and had been retweeted thousands of times in the first few hours shortly after the accident, some social media users have also shared images of Aylan and his brother Galip when they were living a peaceful life in Syria.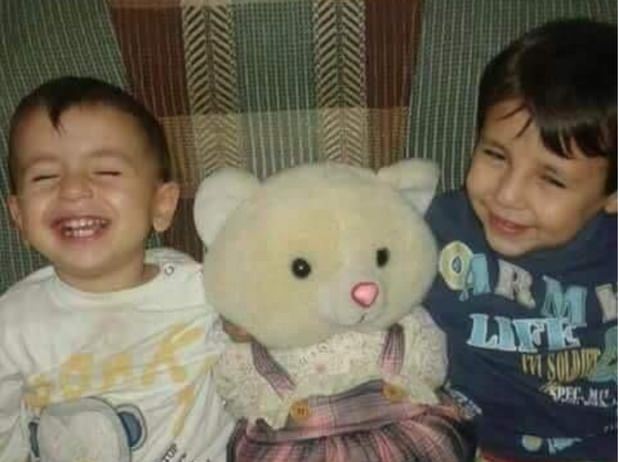 Three-year-old Aylan (L) and his five-year-old brother Galip (R) (Twitter/@Majstar7)

Abdullah Kurdi, the father of Aylan collapsed in tears after emerging from a morgue in the city of Mugla near Bodrum, where the body of his three-year old son Aylan washed up on.

"The things that happened to us here, in the country where we took refuge to escape war in our homeland, we want the whole world to see this," Abdullah told reporters.

"We want the world's attention on us, so that they can prevent the same from happening to others. Let this be the last," he said.

In a statement to police, Abdullah said he had twice paid smugglers to take him and his family to Greece but their efforts had failed. They had then decided to find a boat and row themselves but it began to take in water and when people stood up in panic, it capsized.

"I was holding my wife's hand. My children slipped away from my hands. We tried to hold on to the boat," he said in the statement. "Everyone was screaming in pitch darkness. I couldn't make my voice heard to my wife and kids."

The distraught father said: "All I want is to be with my children at the moment."
The two boats filled with refugees sank en route to Greece as the refugees fleeing from ISIS terror were trying to reach Europe. According to Turkish officials, 11 dead bodies were recovered near the first boat; however, search-and-rescue teams were able to save three people and were continuing to searchfor the other two missing people.

Apart from being a tourist destination, Bodrum is a popular location for refugees trying to reach Kos, which is considered among the shortest routes by sea from Asia to an EU state. Refugees with little money turn to begging to pay human traffickers or attempt to cross over to the Greek islands on their own. Media reports note a boom in sales of rubber boats and lifejackets in the town.

Turkey's state-run Anadolu news agency said one day after the boat tragedy that police have detained four suspected human smugglers.

The Anadolu Agency said organized crime police detained the suspects, including at least one Syrian citizen, on a beach on Turkey's Bodrum peninsula. They were sent to a court Thursday to face charges. Anadolu said the four were suspected of acting as intermediaries for illegal migrant crossings.

Though Turkey has a land border with two European countries, Bulgaria and Greece, the sea route is closer for refugees who flock to the country's 2,600 kilometer-long Aegean coast stretching from Çanakkale in the north and Muğla in the southwest, the two most popular provinces among migrants for their proximity to Greece. Refugees are those either already living in Turkey, often in impoverished conditions or those who use Turkey as a path to Europe, traveling from the country's southern border, which is hundreds of kilometers away from the Aegean coast.

Refugees contact smugglers through social media networks according to media reports. They bargain on the costs and negotiate possible routes for travel to Europe. Several social media accounts operated by smugglers inform migrants on where to stay temporarily while in Turkey, how boats operate and where to stay once they reach the Greek islands. Some smugglers also post messages promising to help forging fake passports for refugees.

In the first five months of 2015, over 42,000 people arrived by sea to Greece, according to the United Nations Refugee Agency.