A group of PKK supporters have attacked an AK Party district branch with Molotov cocktails on Wednesday night in the eastern Bitlis province's Hizan district. No one was injured in the attack but the branch office was reportedly left unusable.
The district firefighters immediately intervened and managed to extinguish the fire in the building.
AK Party Provincial Head Nesrullah Tanglay told the state-run Anadolu Agency reporters: "Through these attacks, they are trying to downbeat our party's organizations before the elections on November 1."
"But, we will not give up. We will carry our election campaigns in the best way possible…In a process where vehicles are burnt and people are threatened, there can be no reconciliation and peace," Tanglay said.
The AK Party Provincial Head said, the PKK terrorist organizations acts as a "dictator" in the eastern region of Turkey and brings damage to Kurdish people in every possible way.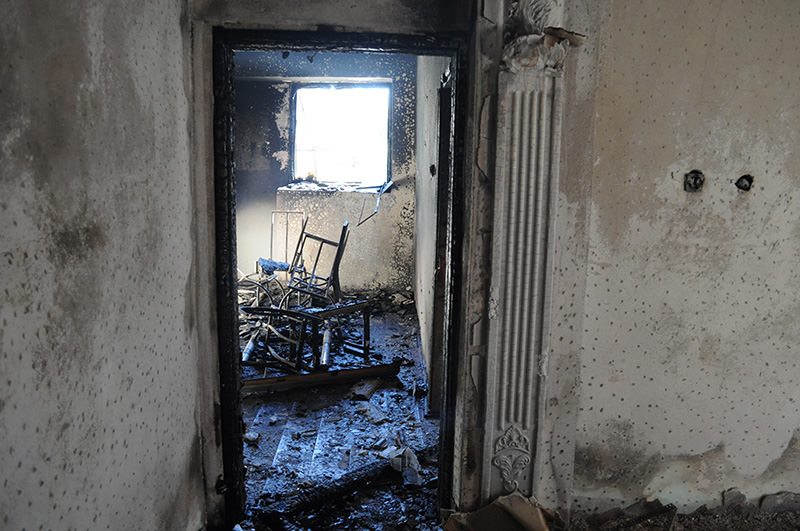 Turkey has been hit by violence since a suicide bomb attack by a suspected ISIS supporter killed 32 activists in Suruç on July 20.
The Turkish government has intensified its counterterror operations following the recent attacks carried out by the PKK, which is recognized as a terrorist organization by the U.S., the EU and Turkey.
Formed in 1978, the terrorist group has been fighting the Turkish government for an independent state until the early 2000's. The group then shifted its goal to autonomy in predominately Kurdish inhabited regions of Turkey.
The PKK announced on July 11 that the cease-fire which was declared via a message from the PKK's imprisoned leader Abdullah Öcalan in 2013 has ended.
Turkish security forces have arrested hundreds of people with suspected links to ISIS, the PKK, and leftist groups, detaining over 1,300 people across the country, according to a recent statement released by the Prime Minister's Office.
The Turkish Air Force has been carrying airstrikes against the PKK in northern Iraq and the ISIS terrorists in northern Syria.