Two civilians have been killed on Wednesday by PKK terrorists in Şırnak's Cizre district.
According to reports, PKK terrorists attacked a police vehicle and a private car in Turkey's southeastern Şırnak province.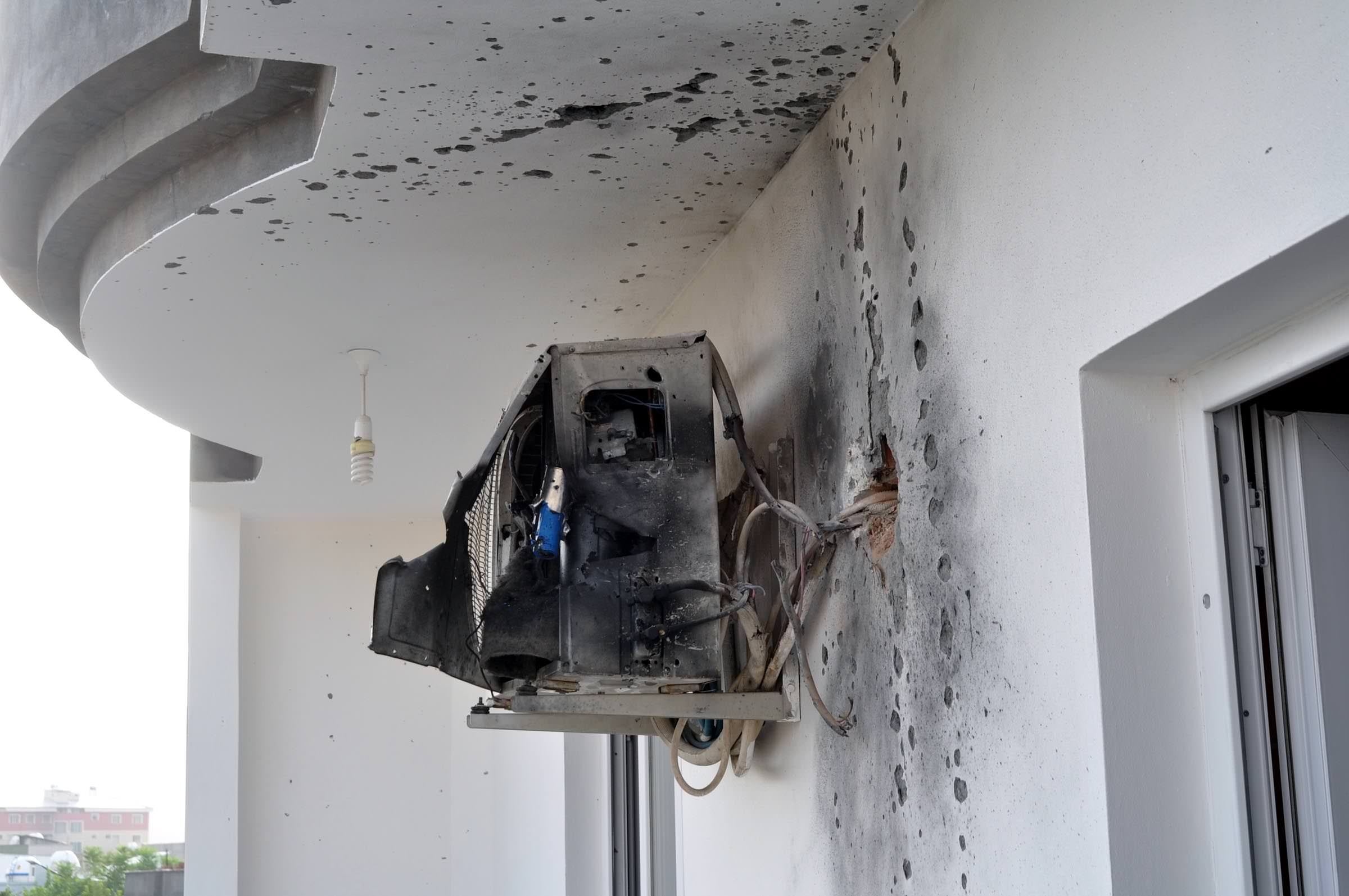 PKK rockets hit civilian homes in the attack.

Relatives of the victims said PKK terrorists first attacked a police vehicle with rocket propelled grenade and long-barreled weapons, but shells hit an apartment building nearby instead and critically wounded Bahattin Sevinik, 50.
His family and neighbors set out to rush Sevinik to hospital, but this time terrorists shelled their car with long-barreled guns, wounding his neighbor Suphi Sarak, 50.
Both men were taken to Cizre State Hospital, where they succumbed to their injuries.
The PKK -- designated a terrorist organization by Turkey, the U.S. and EU -- renewed its terrorist campaign against the Turkish state in the aftermath of the July 20 suicide bombing in Suruç district that killed 33 people.