PKK terrorists attacked security forces late Friday in Beytüşşebap district of Turkey's southeastern Şırnak province. In the attack, a PKK mortar hit a house in Aşağıdere village, leaving six civilians wounded.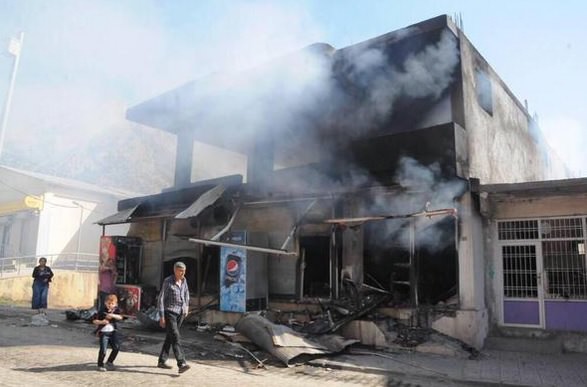 The wounded civilians have been taken to Uludere Public Hospital. Three of the victims died en route to the hospital while the others are currently undergoing treatment at the hospital.
After the attack, Turkish security forces have launched an extensive anti-terror operation in the area. In the operation, 30 terrorists have been killed.
The Turkish government has intensified its counterterror operations following the recent attacks carried out by the PKK, which is recognized as a terrorist organization by the U.S., the EU and Turkey.
Formed in 1978, the terrorist group which also aims civilians in its attacks had been fighting the Turkish government for an independent state until the early 2000's. The group then shifted its goal to autonomy in predominately Kurdish inhabited regions of Turkey.