Three PKK terrorists reportedly planning to organize a bomb attack in the western city of İzmir on Tuesday were nabbed by security forces.
The police have also seized 17.5 kg C-4 plastic explosives and 10 hand grenades reportedly belonging to terrorists.
The terrorists were being watched by the security forces since July, the police reportedly said, and they were nabbed just as they were on their way to a forest area where they hid the bombs.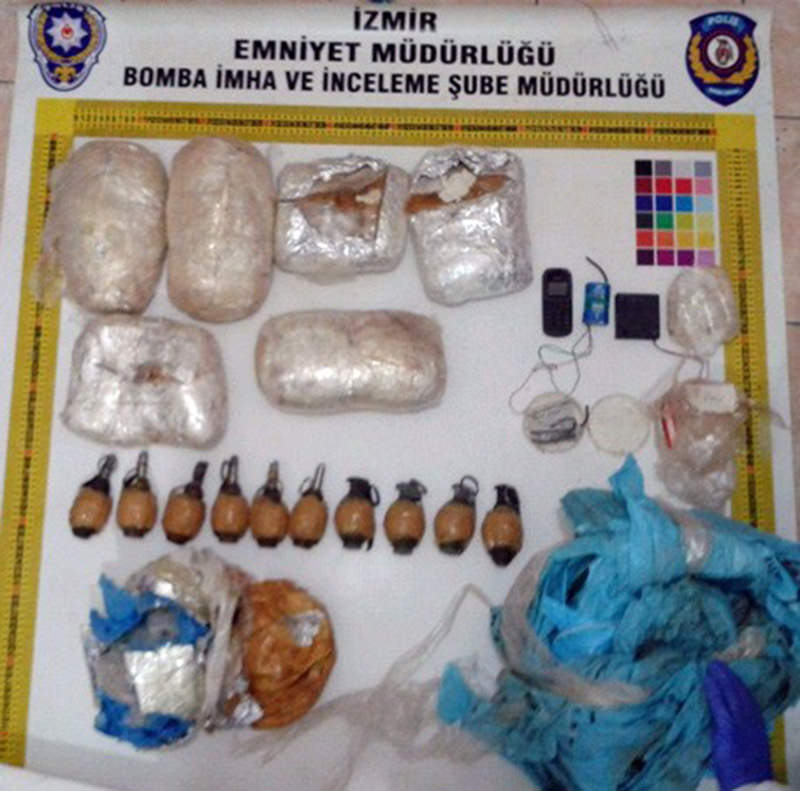 The terrorists were reportedly thinking of carrying out their bombed attack before the November 1 elections, but could not go through it due to tight security measures.
The police reportedly said that the interrogation of the terrorists was continuing.
Also, police detained two more people in Izmir along with hand-grenades, explosives and explosive sets.
Separately, Turkish General Staff said in a statement on Tuesday that 11 PKK terrorists, including 10 in southeastern Şirnak province and one in southeastern Hakkari province surrendered to security forces. The terrorists had allegedly fled their organization's accommodations in northern Iraq.
In a separate incident Tuesday, two people were arrested for allegedly helping the PKK organization in its recruitment drive in eastern Van province, police said.
In central eastern Tunceli province, five people were detained in an operation against the Patriotic Revolutionist Youth Movement (YDG-H), the youth wing of the terrorist PKK organization Tuesday.
There have been many arrests across Turkey since the July 20 Suruç suicide bombing that killed dozens of people; most of the suspects detained have alleged links to terrorist groups PKK, KCK, YDG-H, ISIS as well as the Revolutionary People's Liberation Party-Front.