One by one they went, leaving behind teary-eyed friends until one day all of them smiled from heaven above. Seyit Yalçın's brothers in arms who would come to visit his grave every year are now laying right there beside him.
Specialized sergeant Sadık Aparangil and Caner Çelik, dear friends of Seyit Yalçın who had been killed by a PKK terrorist in an anti-terror operation conducted by the Turkish army in Hakkari 3 years ago, also lost their lives in clashes with PKK terrorists on Nov. 4.
Seyit Yalçın who was known for his bravery and self-sacrifice was killed in a clash with PKK members in the district of Şemdinli in eastern Hakkari province in Nov 2012.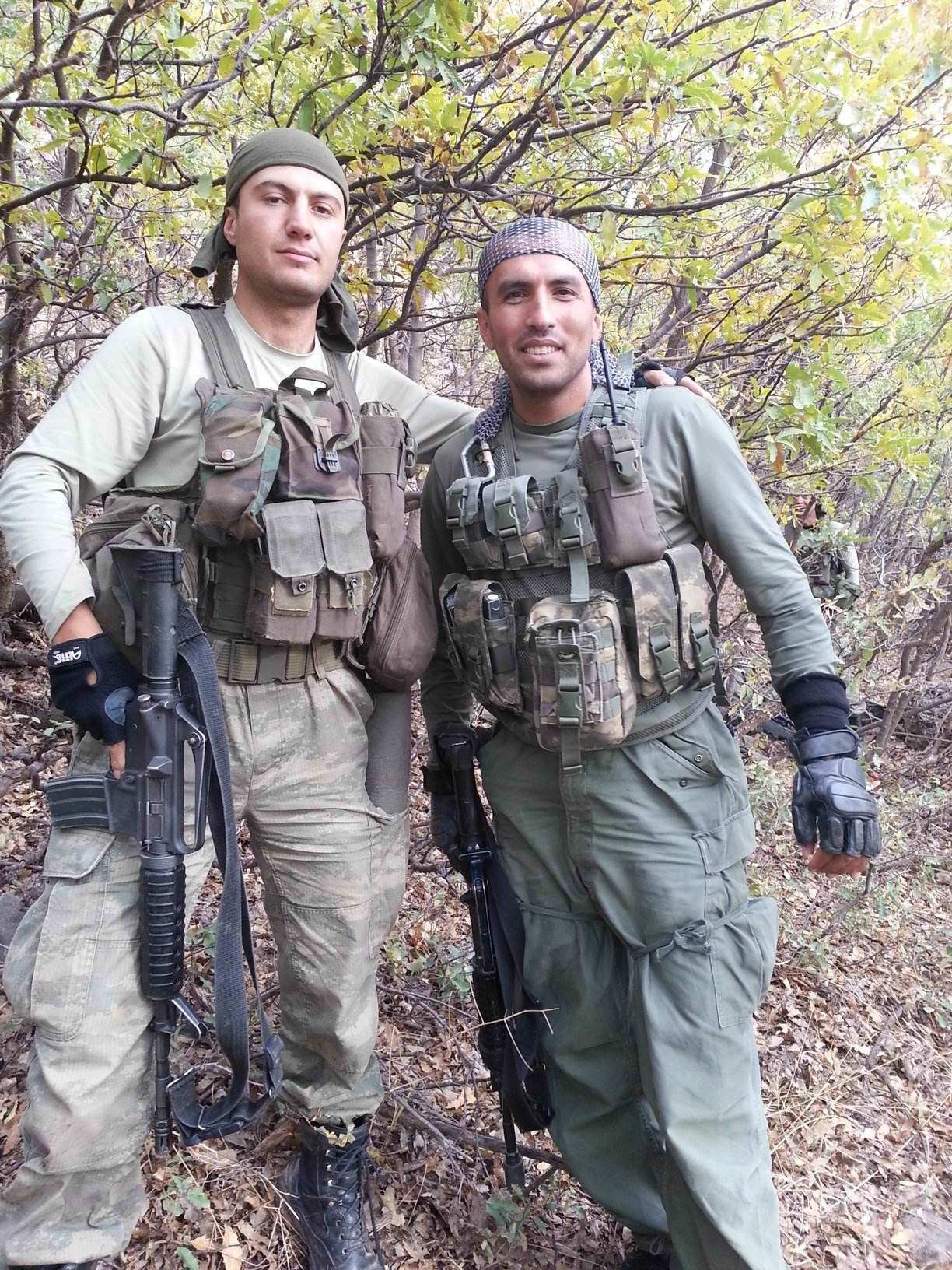 Sadık Aparangil and Seyit Yalçın

Yalçın's brother Ergün Yalçın said that his brother's comrades in arms, Çelik and Aparangil, had come every year to the Anatolian province of Yozgat just to visit their friend's grave.
Çelik and Aparangil had said that the whole squad owed their lives to Seyit and if it wasn't for his sacrifice they would not have survived.
The Yalçın family expressed that this time round it was even more heartrending as Yalçın's friends lost their lives on his 3rd death anniversary.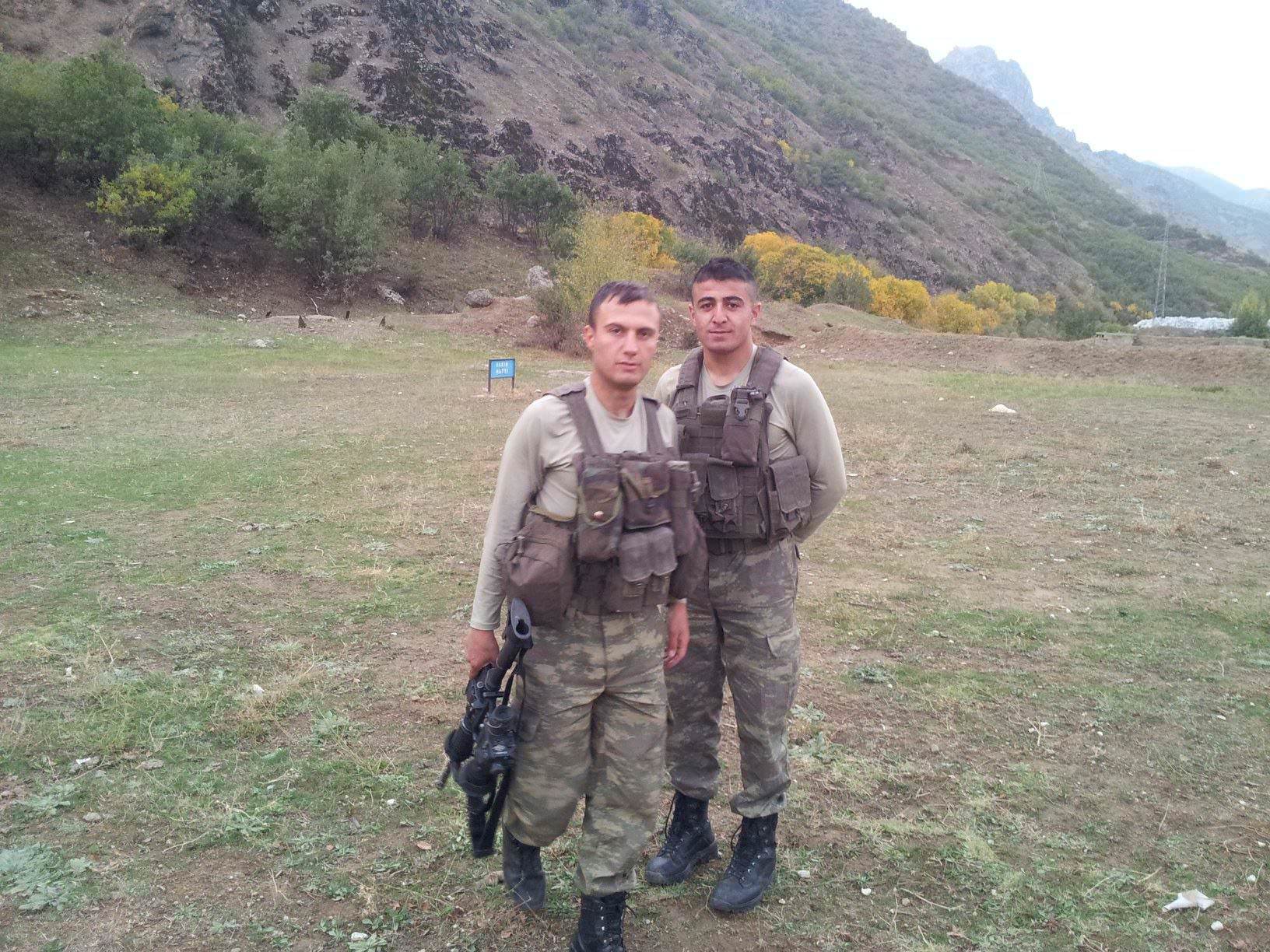 Caner Çelik and Seyit Yalçın

Yalçın's brother also said that Seyit had been chosen for the Maroon Beret (Bordo Bereli) elite troops of the Turkish Armed Forces for his outstanding success and loved his job so much that he missed his engagement, which was just the night before he was killed.
Seyit Yalçın chose to become a sergeant in order to be able to afford a treatment for his mother diagnosed with cancer. He had even put off the engagement to take care of his mother, but then changed his decision upon his mother's wish.