Turkey showed its organizing skills and hospitality once again as it continued to implement high-end security measures right until the very end of the G20 Summit which was held in southwestern Antalya province this year.
All air traffic in Antalya was stopped as of 06:20 p.m. for U.S. President Barack Obama's departure from the Antalya International Airport as he bid farewell to Turkish dignitaries before boarding the Air Force One.
Leaving his luxury hotel in the Belek resort town, U.S. President Obama was seen off by Minister of Economy Nihat Zeybekçi, the Mayorof Antalya Muammer Türker, Antalya Metropolitan Mayor Menderes Türel and garrison commander Brigadier Mustafa Kaya.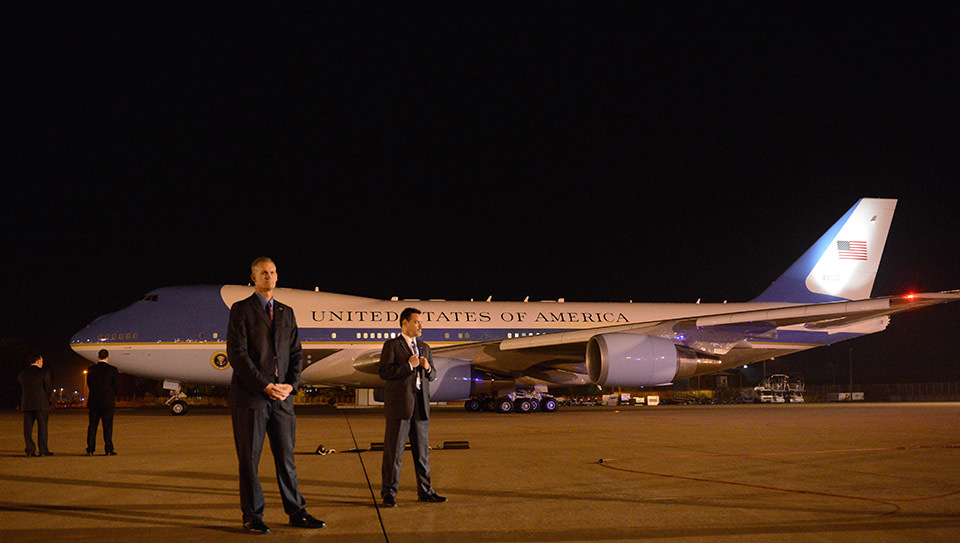 After Obama's plane had taken off, the normal air traffic was resumed at 06:38 p.m.
Having met with world leaders at the G20 summit Sunday and Monday, Obama is continuing his travels on to the Philippines and Malaysia to participate in summits with Asian partners.
Throughout the course of the G20 Summit, a total of 13,400 police officers including 1,400 traffic police, were on duty 24/7. The Belek resort where leaders were staying was declared as a red zone. No visitors without an accreditation card were allowed to enter the hotels. The International Terminal of Antalya Airport was reserved for the G-20 Summit. A total of 350 new surveillance cameras and face detection systems were set up in the region and coast guard ships were deployed against possible threats coming from the sea.