PKK terrorists vandalized a newly built elementary school on Tuesday using heavy construction equipment. The incident occurred in Turkey's southeastern district of Nusaybin in Mardin.
Due to curfews in the district and clashes between the PKK and security forces, students were already transferred to other schools, so there were fortunately no casualties, but the school was heavily damaged.
Following reports that the school was being destroyed, security forces came to the school site, but the terrorists had already fled the scene.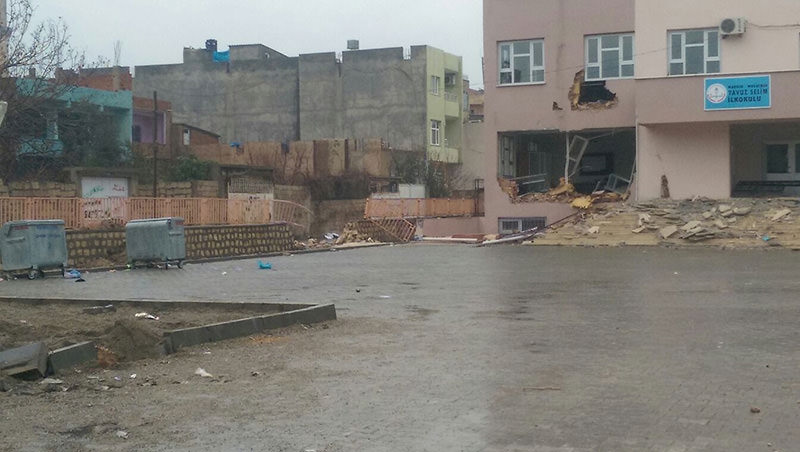 According to the latest statistics, more than 115,000 students enrolled in 255 schools across the southeast are affected by PKK terror and unable to safely attend school.
While the imposed curfews make it impossible for students to continue their studies, the PKK has set many schools on fire in recent weeks.
The terrorists targeted schools in the districts of Sur, Bağlar, Cizre and Silopi and opened fire on firefighters and security forces as they try to control the scene and put out fires.