More than three decades later, Turkey is now looking to confront the curse of a coup remembered for its brutality. A prison in the southeastern province of Diyarbakır is perhaps the most vivid symbol of repression the military imposed on a nation it claimed to save from political turmoil. An inquiry committee set up in Parliament aims to dig deeper into the tragedy of the prison's occupants, mostly Kurds, who were victims of perpetual torture by the prison's military administrators.
Throughout the past week, the committee, headed by a lawmaker who was among those tortured in Prison No. 5, heard the harrowing accounts of former political prisoners who were rounded up by the coup officers for protesting the violation of Kurdish rights or on primarily trumped-up charges aimed at intimidating the Kurdish community.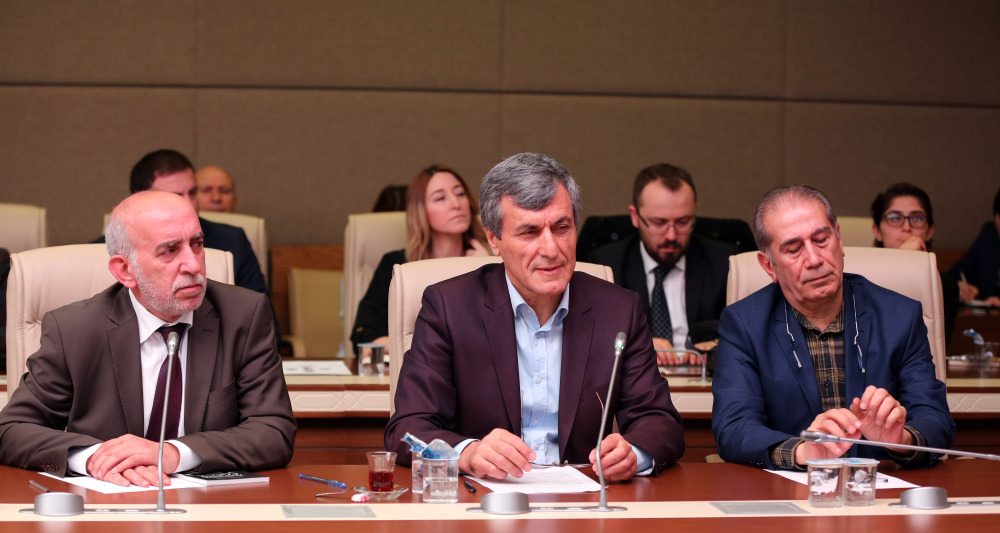 Diyarbakır Prison is still open today long after the military regime ended, and there are plans to convert it to a museum. Abdurrahman Semavi (left), Bayram Bozyel (center) and Mesut Baştürk (right), who spent time in prison as political prisoners for years, testified last week before a parliamentary committee.

Bayram Bozyel was in his 20s when he was arrested by a Martial Law Court for being an activist. He is now a senior official of the pro-Kurdish Rights and Freedoms Party (HAK-PAR), something unimaginable in the coup era when violent suppression was enforced against anything related to Kurdish rights. Bozyel told the parliamentary committee that he personally witnessed the deaths of five people while he was held in the prison, pointing out that inmates either died of acute illness due to the lack of medical care or committed suicide. Abdurrahim Semavi, imprisoned when he was 16 years old, said he also suffered torture during his seven years in the prison. Semavi told the committee he was not allowed to take a proper bath for more than three years, that lice was widespread among prisoners and that prisoners were forced to "eat rats." "I saw the carcass of a rat on one of the dishes they handed to the prisoners. It was stinking and I refused to eat, but the guards forced me to eat it," he told the committee.
Mesut Baştürk was 29 years old when he was imprisoned in 1983. He spent three years in the infamous compound on charges of sedition because he was a member of a Kurdish socialist movement. Baştürk told the committee they were forced to stand at attention bare naked while guards doused them with cold water before being forced to crawl to their respective wards. He said doctors in the prison used "old, stained" needles to inject sick convicts with medication, adding that infectious diseases were common in the prison.
The witnesses of the torture said that it was not limited to the Diyarbakır's Prison No. 5, and that those who were interrogated at a military garrison before being transferred to the prison were also subjected to torture. Prisoners in the Mardin garrison were placed in truck tires and rolled downhill, hoisted from helicopters and brutally sodomized with batons.
The committee is now scheduled to hear statements given by former prison guards and civil servants who worked at the prison at the time. The committee also seeks access to the prison's military archives.
Over the course of two years during the 1980s, a large number of inmates died from torture, infectious diseases and suicide in the prison. Although no official numbers are available, it is estimated that more than 30 people died in that two-year period. Families of victims claim the deaths were not properly investigated or were covered up by officials.
The prison was transferred to the military administration after the coup, which saw a ban of all political parties, unions and other movements, and activists and members of political parties were imprisoned.