For the second day in a row, three rockets fired from northern Syria hit southeast Kilis on Tuesday, killing one person and reportedly leaving eight people injured, while one remains in critical condition.
Two shells hit the town of Kilis, one striking roadworks and the other an empty lot, Mayor Hasan Kara told Reuters by phone. Some of the wounded were municipal workers, he said.
Five rockets fired from northern Syria also fell to southeastern Kilis city center on Monday, reportedly injuring at least 12 civilians.

Later on, the Turkish army shelled sites in northern Syria in response to the cross-border rocket fire that hit the town, a government official said.
Ambulances and first aid units were dispatched to the area immediately and security measures in the region were heightened.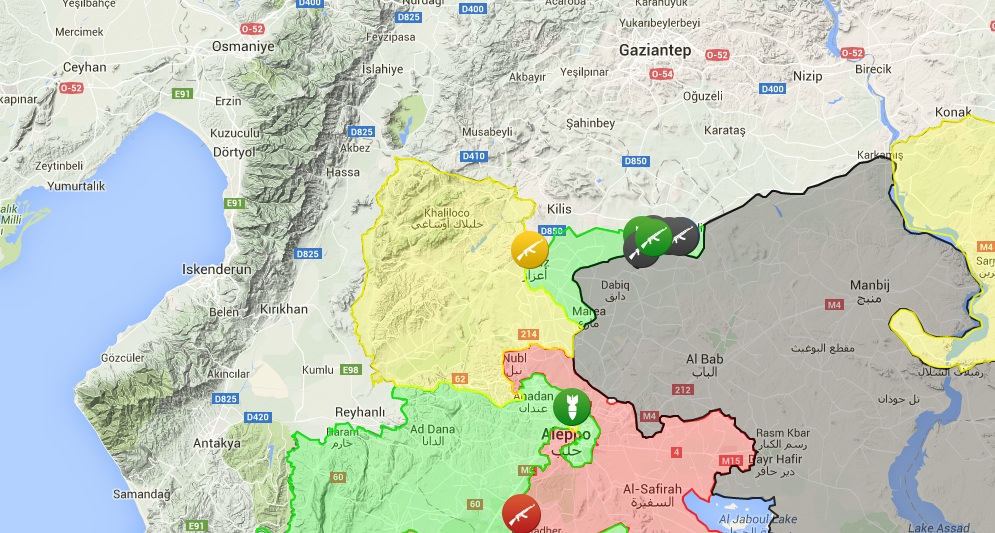 Occasional stray rockets and mortars land in southern and southeastern Turkey due to the civil war in neighboring Syria. Despite a ceasefire in the war-torn country, violence still persists in the area.
The rockets are believed to have been fired from a Daesh-controlled region in Syria.
Kilis, which is home to large numbers of Syrian refugees exceeding its own population, has suffered repeatedly from cross-border shelling.
In March, eight Katyusha rockets fired from Syria fell again in Kilis province killing two citizens, one of whom was a four-year-old child.