The Ottoman history of Montenegro will be brought to light thanks to Turkey's development aid agency as two countries look to flourish their ties. Turkey's state-run Turkish Cooperation and Development Agency (TİKA) and Directorate of State Archives will work to translate 17th-18th century Ottoman decrees and documents found in Montenegrin archives.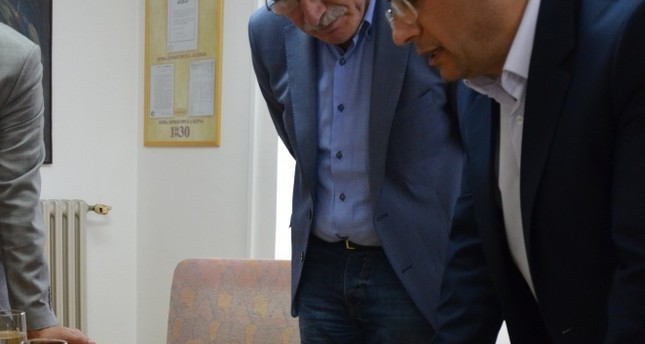 Experts examine documents at Museum of Perast
The tiny Balkan country enjoyed semi-autonomy when Ottomans spread their dominance throughout the region, but it sought full independence starting in the 17th century. After minor rebellions, Ottomans and Montenegrin Principality finally reached a deal for further autonomy and established diplomatic relations in the 19th century. A team of three Turkish experts on Ottoman history recently visited Montenegro to launch the project of translation of imperial orders and documents found in the archives of Museum of Perast in the city of Kotor. The documents will be exhibited after their translation into Montenegrin and English. The Ottoman Empire collapsed following World War I, but their legacy still thrives in a vast stretch of land from the Middle East to the Balkans, with a large number of Ottoman-era buildings surviving to this day. Imperial orders and documents of agreements between countries gaining independence from Ottomans constitute an important part of the empire's legacy.
After decades of ignorance of the Ottoman past, over the past decade the Republic of Turkey has turned its attention to the now-defunct empire's legacy, either by restoring mosques and social complexes the Ottomans built in former territories, or by projects like this.