A rocket fired from Daesh-controlled Syrian town of Jarablus hit the town center Karkamış district across the border on Tuesday. After the incident, authorities asked locals to evacuate the city as a security measure.
While Turkish media outlets reported that police units made announcements for citizens to leave the area near the border, district mayor speaking to Turkish broadcaster CNN Türk said that an official decision was not given for the town's evacuation, however, citizens left the town voluntarily.
After the Daesh rocket hit near Karkamış municipality, Turkish Armed Forces responded within the rules of engagement declared for Syria. Howitzers deployed on the border hit Daesh targets in Jarablus, and the PKK's Syrian wing PYD positions were also hit.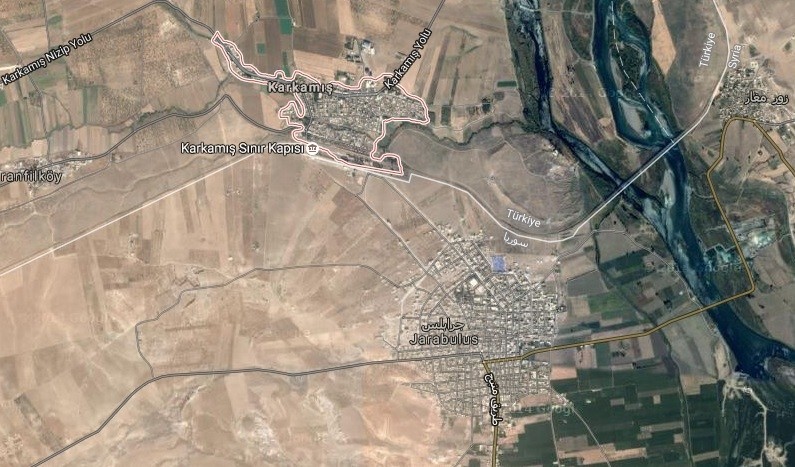 Karkamış, located on the right bank of Euphrates river, is only separated by Jarablus through border installations.
Having already declared that PYD presence on the west bank of the river is a threat to its national security, Turkey has declared that it will support the Free Syrian Army in an operation to liberate Jarablus from Daesh terrorist group.
Since Monday evening, Turkish howitzers target Daesh positions in Jarablus, as well as PYD units advancing from Manbij in the south to prevent their advance.
DETAILS TO FOLLOW...