Sultan Kösen, a Turkish man who holds the world's tallest living man record at 251 centimeters (8 feet, 3 inches), reportedly became the first person from Turkey to visit Samoa, an-island nation in the Polynesian region.
After a two-day 16,391 kilometers long trip, Kösen was greeted by the Prime Minister of Samoa Tuilaepa Aiono Sailele Malielegaoi at the airport.
He told reporters that the prime minister told him he is the first person from Turkey to visit their country, and was also welcomed at the prime ministry palace.
Kösen reportedly went to Samoa as part of an activity at the tourism promotion fair in the country, and will also appear at the Magic Circus in Tuanaimato.
Officials from the circus, who were happy to host Kösen, had a challenging task to transport him and make special arrangements to cater his needs.
They reportedly brought a special tailor, who had to climb a ladder to measure Kösen for custom-made shirts and pants.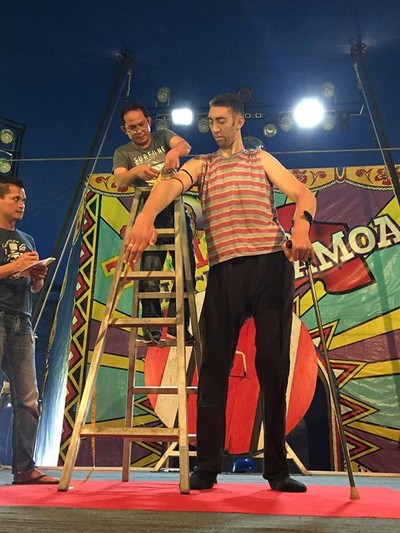 "I am very glad to be here and have the opportunity to talk about my own country and Mardin (his hometown) in Samoa" Kösen said, and thanked Samoan officials for welcoming him with great hospitality.
He is expected to stay there for a month, reports said.
Kösen officially became the world's tallest living man in 2009, when he measured 246.5 cm (8 ft 1 in) in height. His unusual height is caused by a condition referred to as "pituitary gigantism," which is the result of an over-production of growth hormone.