A huge blaze that swept through Balıkesir's Ayvalık district was brought under control late Thursday after burning for hours.
The fire affected an area of three-hectares in the Şeytan Sofrası (The Devil's Feast) area of the coastal town on Turkey's west coast.
Three amphibious aircraft, six helicopters and 36 sprinklers participated in efforts to put out the fire.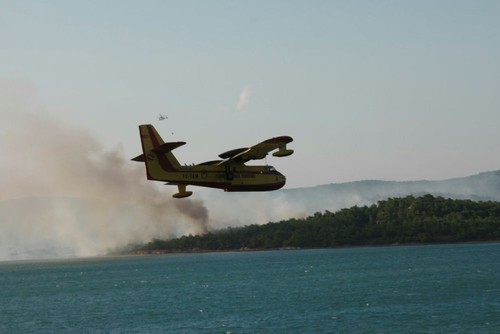 The reason behind the fire remains unknown, with recent forest fires in several parts of Turkey raising suspicions about a possible wave of arson.
People living near the area have been evacuated as precaution.
On July 3, 2006, a bigger fire burnt over 300 hectares of forest in the region.