At least five workers were killed and 16 others were injured as a steam boiler explosion caused a partial collapse at a dye and yarn factory in the Gürsu district of Turkey's northwestern industrial hub of Bursa.
Bursa Governor İzzettin Küçük stated that five workers were killed in the incident, adding that the injured are not in critical condition.
Four workers died at the scene, whereas one other succumbed to his wounds at the hospital. Two of the deceased workers were Syrian nationals. Media outlets reported that Yavuz Demir, the son of the factory's owner, was among those killed in the explosion.
Firefighters, ambulances and rescue crews from the regional unit of the Disaster and Emergency Management Authority (AFAD) were dispatched to the explosion site. Rescue crews continued their efforts for hours to locate whether anyone remains trapped under rubble.
Gürsu Mayor Mustafa Işık said that the factory had nine employees, but said there could have been customers when the explosion took place.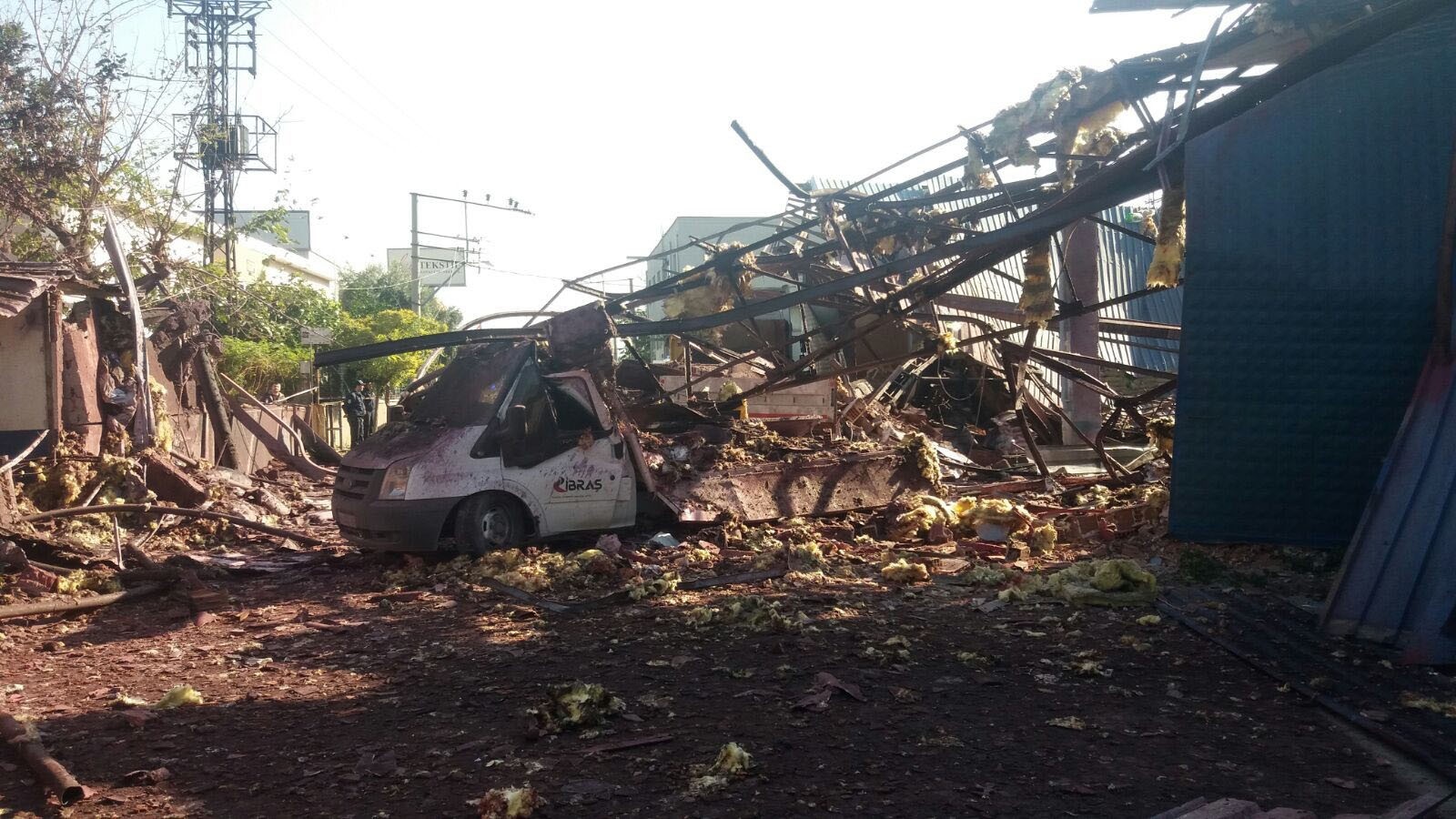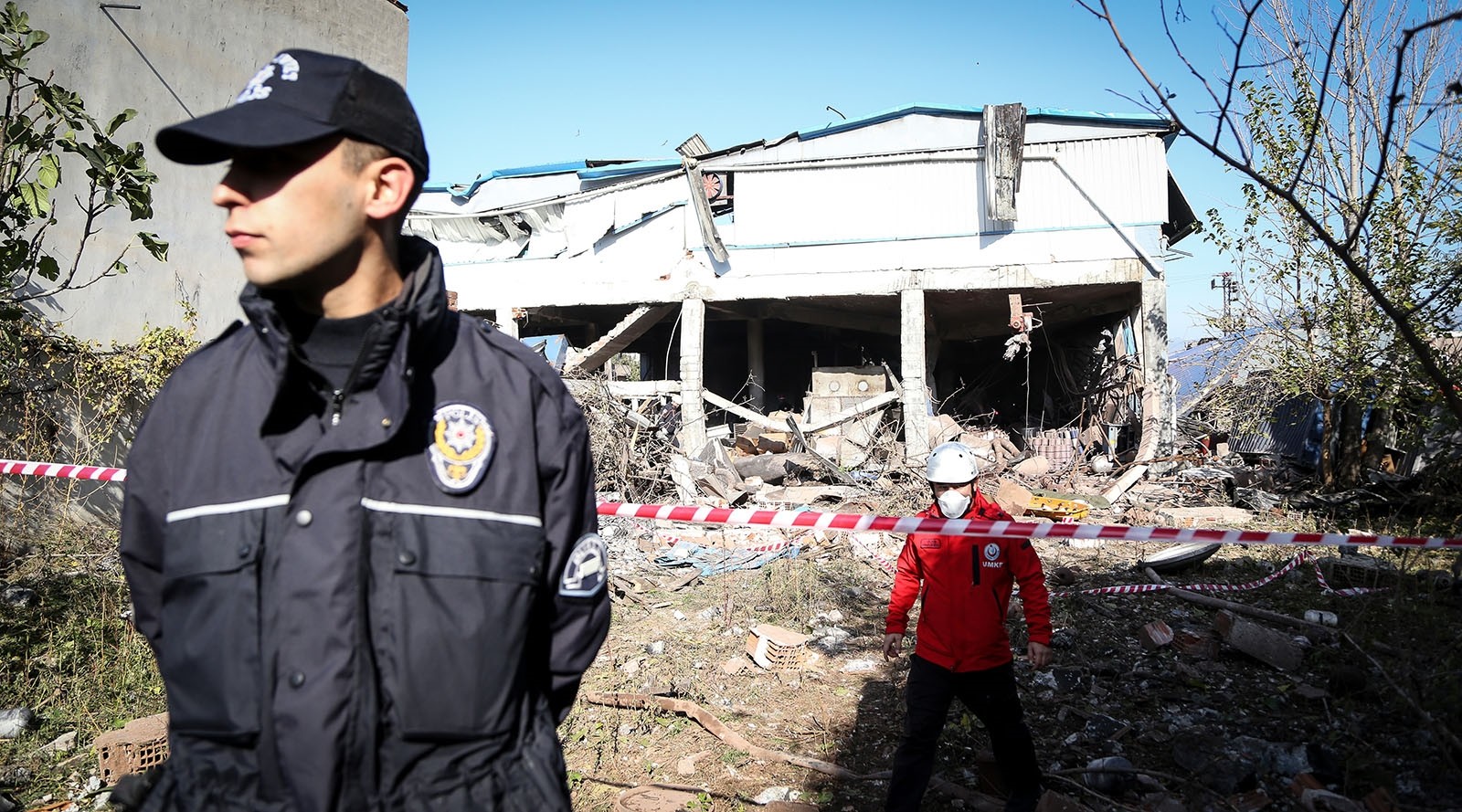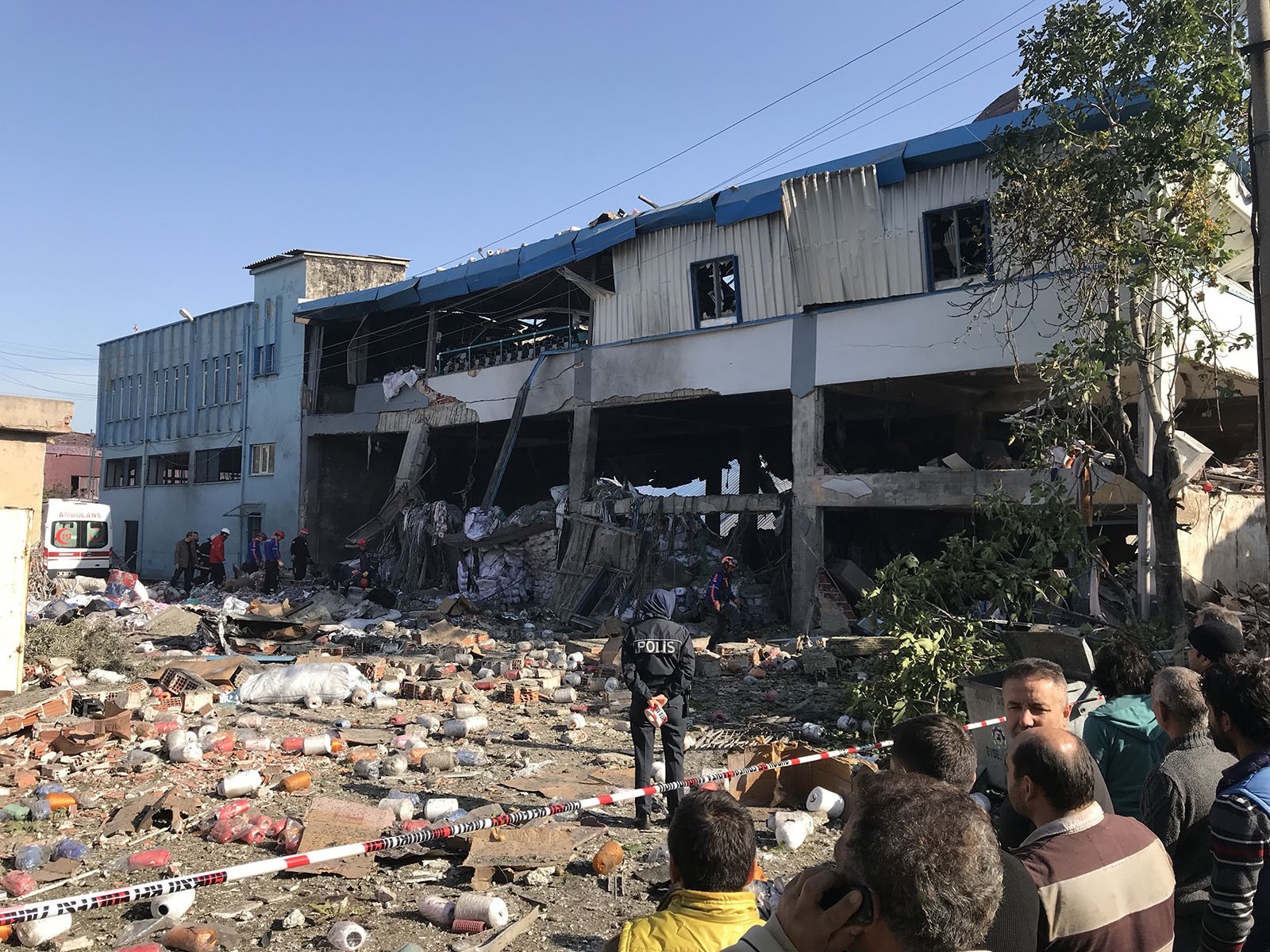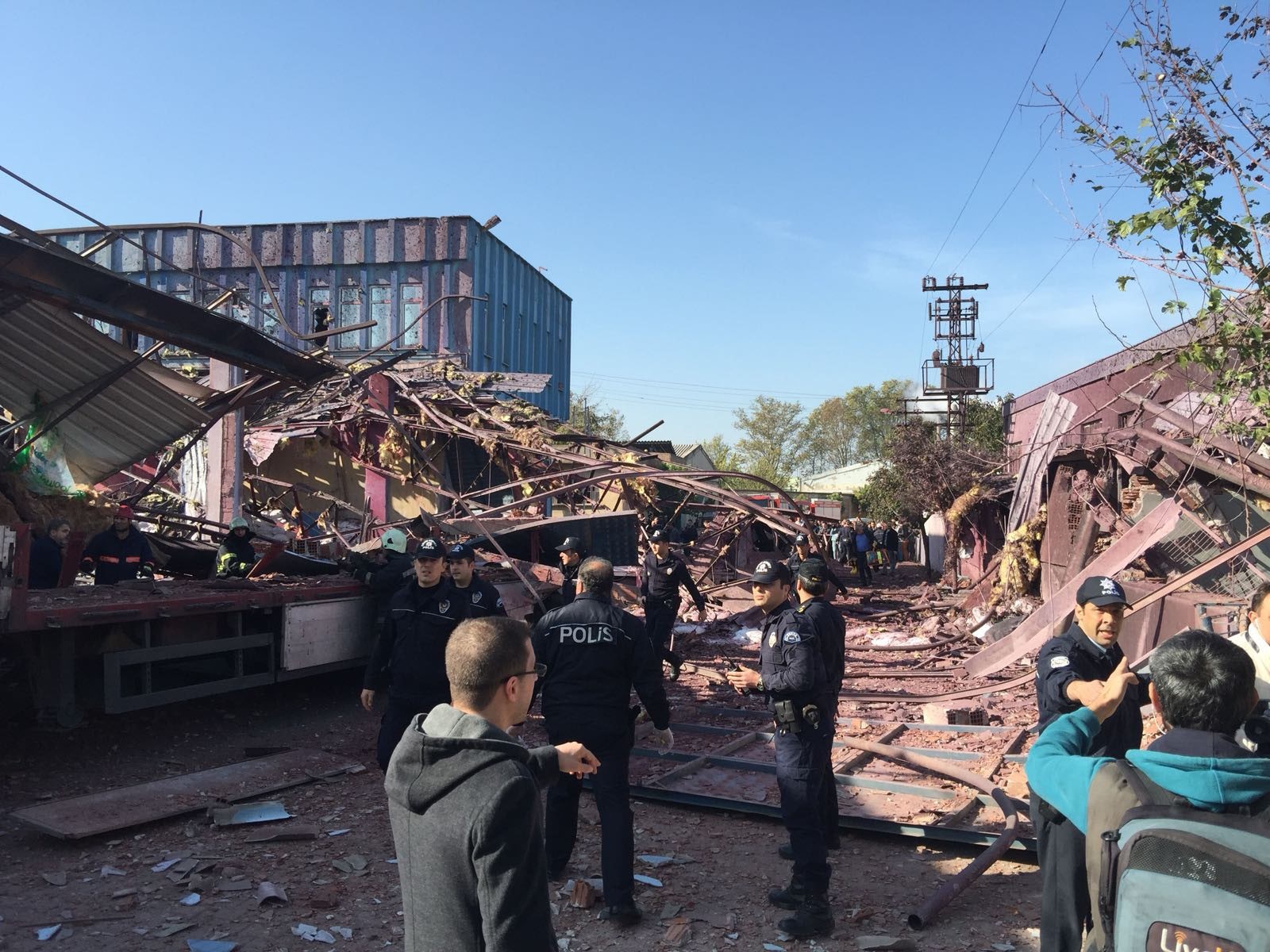 The explosion rocked the Gürsu Industrial Site, causing damage in at least two factories while thrashing nearby vehicles. The incident also caused panic among workers and customers in nearby factories.
Uludağ Organized Industrial Site Chairman Yunus Aydın said that there is definitely negligence in the incident. Aydın added that the factory, established in 1990, was one of the oldest in the site and one of the three firms in the area that has not adopted technological advancements to their facility. "A boiler won't explode if the gas pressure does not reach three times higher than the normal rate. This could have been foreseeable," he told reporters.
A criminal investigation was launched into the incident, whereas the Ministry of Labor and Social Security also commissioned inspectors regarding the explosion.