Deputy Prime Minister Bekir Bozdağ gave his jacket as a gift to a man who said was "feeling cold" in the central Turkish province of Yozgat Saturday.
Visiting Yozgat as part of the Justice and Development Party's (AK Party) Sixth Ordinary Provincial Congress, Bozdağ was examining the Rıza Kayaalp Sports Hall, where the convention would be held Sunday.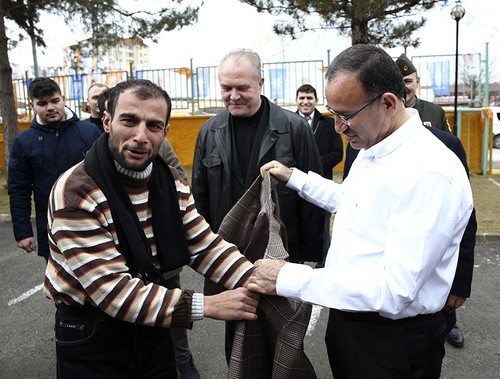 As he was chatting with the crowd, a man approached the deputy prime minister and told him that he was cold and asked if he could give him his jacket.
Bozdağ responded by taking out his jacket and giving it to the man as a gift.
The temperature was around 7 degrees Celcius in Yozgat, according to Turkey's Meteorological Institute.
The name of the man has not been identified.