A private plane carrying the daughter of the owner of one of Turkey's leading companies and 10 others who were traveling to Istanbul from a bachelorette party crashed in southwestern Iran on Sunday, killing all 11 onboard.
A website associated with Iran state TV quoted an emergency official as confirming that the crash killed all 11 people on board.
The Bombardier Challenger 604 business jet, tail number TC-TRB, owned by Başaran Holding, was carrying the Başaran Holding's heir Mina Başaran who traveled to Dubai on Friday with seven friends to celebrate her bachelorette party. Başaran was due to marry in mid-April.
Among the last photographs posted by Başaran was an image of the crashed plane posted three days ago.
The last videos posted to her account showed her and friends enjoying a concert by the British pop star Rita Ora at a popular Dubai nightclub.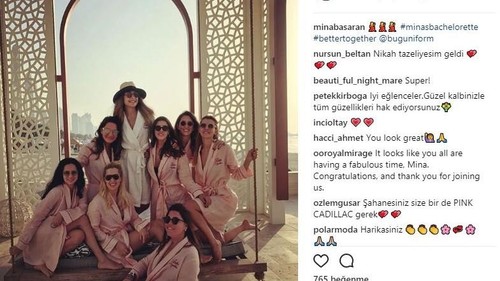 Authorities said the jet crashed Sunday night in a mountainous region of Iran, some 370 kilometers (230 miles) south of the capital Tehran, amid heavy rain. None of the passengers were confirmed dead, however, the emergency crew has yet to arrive at the plane wreck.
"We can confirm that a Turkish private jet ... while passing through our airspace disappeared from the radar and crashed near Shahr-e Kord," Civil Aviation Organization spokesman, Reza Jafarizadeh told state television.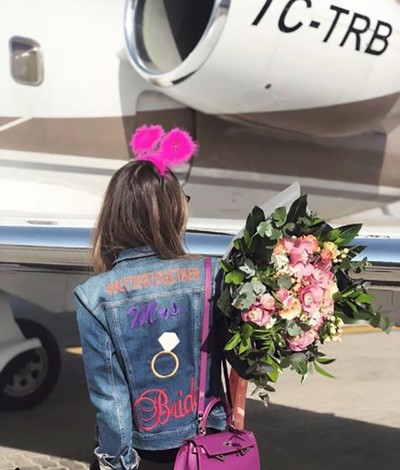 An emergency services spokesman was quoted by state TV as saying the plane crashed in a mountainous area and caught fire.
Villagers near the crash say they saw flames coming from the plane's engine before the crash, according to a report by Iran's state-run judiciary news agency Mizan.
Iranian emergency management officials said all the passengers were young women and the emergency crew discovered all the bodies after the crash, according to state television IRNA.
The semi-official Fars news agency said the plane took off from Sharjah International Airport on its way to Istanbul. Officials at the airport did not immediately respond to requests for comment.
Earlier in February, an Iranian ATR-72, a twin-engine turboprop used for short-distance regional flying, crashed in southern Iran, killing all 65 people on board.
The Başaran Investment Holding operates in different sectors including tourism, finance, construction, tourism, aviation, cement, and energy. The family company also owns two luxury hotels, Ramada Resort Bodrum and Ramada Plaza Trabzon.