One police officer is dead, another missing and a third injured after a police vehicle plunged into a stream in northern Turkey's Trabzon province early Thursday morning.
Authorities are searching for the missing officer, who was reportedly carried away in the stream's current.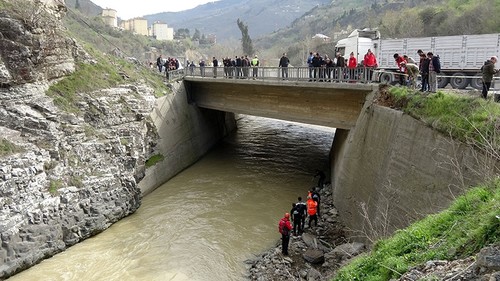 The incident occurred in the Maçka district's Çatak village, when a police vehicle carrying the three on-duty officers tumbled off a bridge into the Maçka Stream around 2 a.m.
The police officer killed in the accident has been identified as Yunus Çavdar, while officer Izzet Kazaz suffered minor injuries.
Emergency diving teams are searching the stream for missing officer Mehmet Ayan, according to a written statement by the Governorate of Trabzon.
A funeral service will be held Thursday afternoon for Çavdar.