A Turkish NGO reached out to a Rohingya man whose photo of him carrying his elderly mother and father in a double basket slung over his shoulders to escape violence in the Rakhine state went viral at the beginning of the crisis.
The heart-wrenching photo of the Mohammed Ayoub, who carried his parents barefoot for a week to reach the Cox's Bazaar in Bangladesh, caught global attention in last September as one of the images showcasing the Rohingya's plight.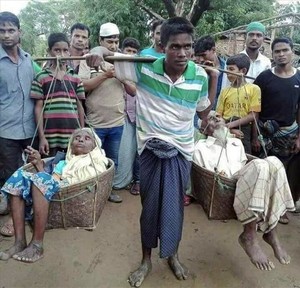 The Turkish humanitarian aid agency, the Humanitarian Relief Foundation (IHH), contacted Ayoub and his mother as part of its aid program to Rohingya refugee camps in Bangladesh and provided medical assistance, humanitarian aid and a wheelchair for the mother. Ayoub's father died two months ago in the camp.
The agency will also renovate Ayoub's makeshift home at the Kutupalong camp.
IHH, one of Turkey's leading aid groups, has provided aid to more than 835,000 Rohingya Muslims, including those in Rakhine state and also those who crossed into Bangladesh since the start of the crisis on Aug. 24.
The Myanmar army launched counterinsurgency sweeps in Rakhine state after deadly attacks last August on security personnel. The military has been accused of massive human rights violations — including rape, killing, torture and the burning of Rohingya homes — that the U.N. and U.S. officials have called ethnic cleansing.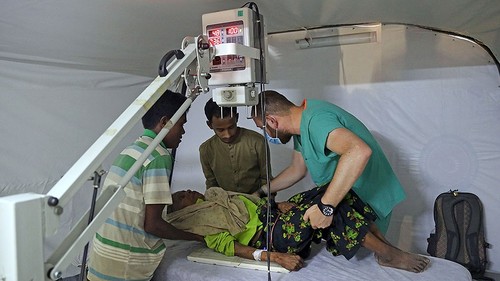 Myanmar denies the Rohingya citizenship and the accompanying rights.
It has driven two-thirds of its roughly 1.5 million Rohingya population out since 2012.