A dog badly mistreated by its previous owner has taken up a duty at municipal police in southern Turkey's Fethiye.
In the end of July, a 55-year-old man tied his Kangal, a breed of livestock guard dog native to Turkey, to the back of his car and dragged it. The footage of the incident sparked outrage on Turkish social media.
The dog, five or six years of age, was then taken to Fethiye Municipality Animal Care Center, where it spent roughly a month.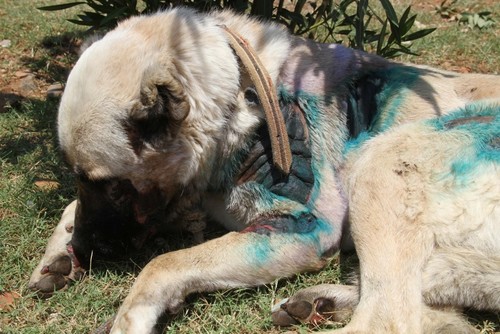 The dog's condition after it was dragged by a car (DHA Photo).
Following successful treatment, the canine was given to local municipal police, which assigned it a duty in its tourism department.
Fethiye Municipality shared the news on its Twitter account, saying the animal "fully recovered."
According to the municipality, the dog will help maintain public order at the seafront and recreational areas of the city.