A rock in Turkey's eastern Muş province that resembles a man's head is expected to attract interest among visitors.
Known as "A man looking over the plain," the rock formed naturally near Kızılağaç town.
"If you look from far away the rock looks like it was made by a sculptor. The nose, lips, and ears are perfectly smooth," geomorphologist from Muş Alparslan University Iskender Dölek said.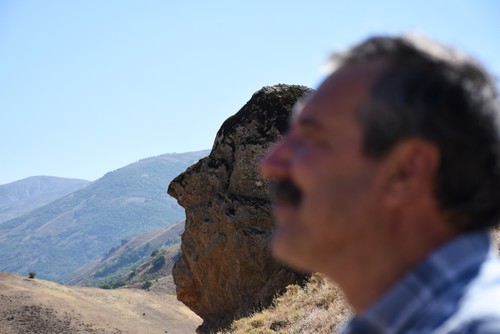 According to Dölek, a number of natural processes, including thawing, wind and rainwater, shaped the rock.
The geomorphologist hopes to popularize the place by posting photos of it online to draw local and international tourists.
Ertan Öncel, an official of the local Ministry of Environment and Urbanization, said the rock will be taken under protection to preserve it for future generations.