A 2-year-old boy who was stuck in a pressure cooker was rescued by paramedics.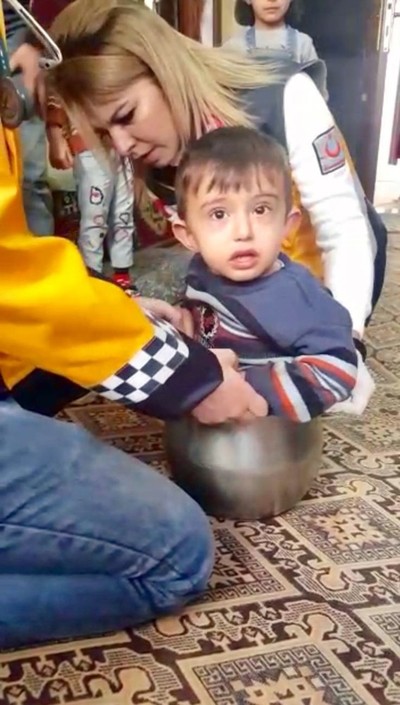 The unidentified boy living in the eastern city of Ağrı, was playing with the cooker when he placed his legs in it but failed to get out by himself.
When his parents could not free him, they called the fire department and emergency services.
Paramedics managed to pull the boy out of the cooker in five minutes.
The boy was not injured and is in good health.