Massive fires engulfed forests in Göcek and Dalaman in Turkey's western Muğla province Wednesday, as initial estimates show 250 hectares of land have perished in the fire.
Some 520 firefighters, 105 water tankers, and 18 bulldozers battled the flames, which spread to the nearby city of Fethiye as a result of strong winds.
The wildfire was extinguished on Thursday.
Officials said there are no casualties, but an unoccupied boutique hotel has been damaged in the blaze.
Authorities evacuated nearly 34 houses as part of safety precautions, Muğla Governor Esengül Civelek said.
Meanwhile, another dangerous fire, although smaller in scale, broke out in a building in Ankara.
VIDEO — Massive fire breaks out in 16-story building in Turkish capital Ankarahttps://t.co/bweIinTeeJ pic.twitter.com/f5138Eu9kq

— DAILY SABAH (@DailySabah) July 10, 2019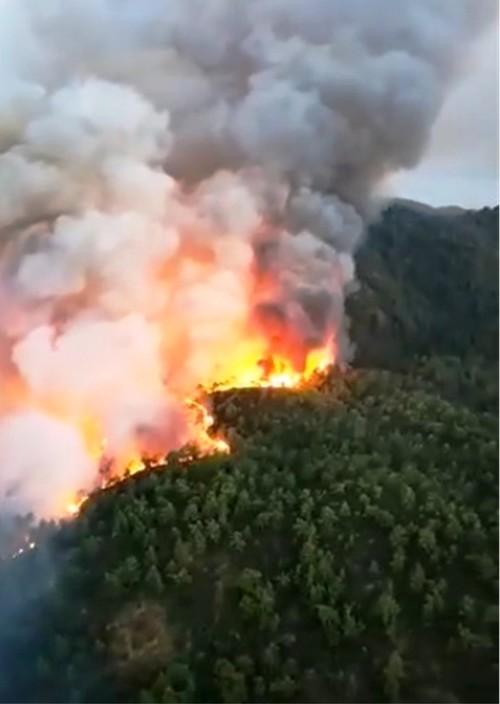 Although the fire in Ankara seems to be under control, the blaze engulfing Turkey's southwestern forests is raging on with all of its fury.
Residential areas and hotels nearby have been evacuated in Datça and Göcek as dry winds keep fueling the flames and helicopters await sunrise to resume operations.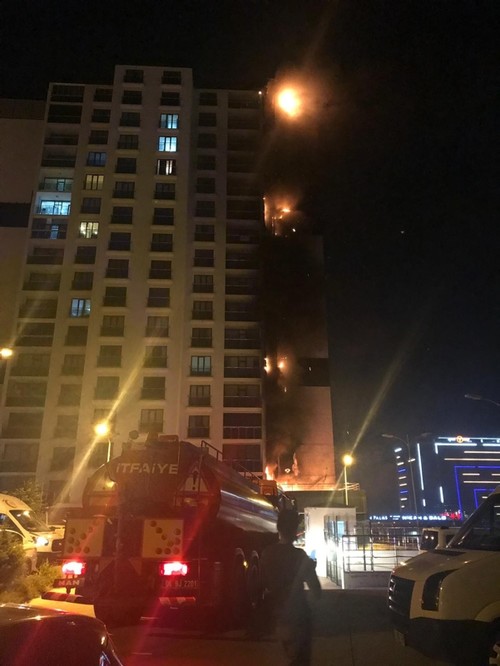 Dozens of local emergency units and firefighters as well as crews from nearby provinces have been dispatched to the scenes to stop the fires from spreading further.
The fire, sparked by a yet undetermined cause, started in the woods near the Karacaağaç Cemetery in the afternoon hours. 20 helicopters, 77 water render trucks and 426 firefighters worked hard to battle the flames.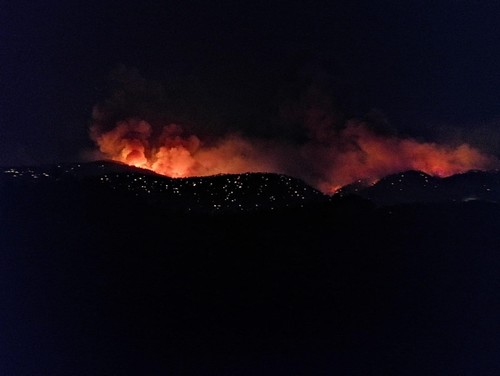 Every year, millions of kilometers of forest land are lost to fires, disturbing not only ecological life but also threatening the people living nearby. Although wildfires are fueled by weather and dry vegetation, most forest fires in Turkey, especially during the summer, are caused by humans.


Although Turkey battles with many forest fires throughout the year, thanks to the immediate action taken by the ministry as well as brave firefighters, forest fires are generally taken under control very quickly. According to data from the European Forest Fires Information System (EFFIS), approximate forest lost in fires between the years 2007-2016 in the Mediterranean countries is 41.98 hectares in Greece, 12.72 hectares in Italy, 6.83 hectares in Spain, 4.6 hectares in Portugal, 3.73 hectares in Turkey and 2.65 hectares in France.